Here Are 7 Habits All Happy People Have
In this world of constant struggle, finding true happiness seems quite hard to get. Most people struggle to find happiness. Some believe that happiness doesn't come naturally. They believe that certain factors like fewer obligations or financial well-being determine the level of happiness of a person. But have you ever noticed a person who always seems to be happy and highly motivated?

Even when they adopt the same lifestyle as you do? Do you wonder how is it possible to have so much energy despite all of the stuff going on? Well, we have the cracked the codes for you. Here are the 7 habits happy people adopt in their lives.
Image Credits: iStock
7. They stay true to themselves!
Image Credits: iStock
Be yourself! A cliche statement there, right? Well, this overly used phrase means something that is overlooked repeatedly in people's lives. People often try to fit in into a certain group of people that is completely otherwise of their interests and passion. This brings nothing but stress and misery. If you find yourself being one of those people then you should stop hanging out with this kind of people. Find people who have the same interests, passions or goals that you do and make them your company.
"Never be bullied into silence. Never allow yourself to be made a victim. Accept no one's definition of your life, but define yourself."
― Harvey Fierstein
6. They embrace small failures:
Image Credits: iStock
Failure is a bruise, not a tattoo. Simple as that. Happy people refuse to get depressed over the little bumps and failures that occur in their lives. They know that certain mishaps are meant to happen. They acknowledge the fact that failure and the experience after it are two great teachers in life. Instead of whining about it, they work ahead and hope for better things to come. If you act like a drama queen whenever you screw up, you better fix that if you plan to be happy any soon.
"You may encounter many defeats, but you must not be defeated. In fact, it may be necessary to encounter the defeats, so you can know who you are, what you can rise from, how you can still come out of it."
― Maya Angelou
5. They don't give up on their dreams:
Image Credits: iStock
Happy people never stop dreaming. Most importantly, they never give up on their dreams. Happy people are passionate about what they do. They strive to be successful in their lives. Happy people value themselves, so they don't let anything stand in their way. If you want to be happy in your life, you must have a dream and the strive to make that dream a reality. When you are deeply indulged yourself working on your dreams, happiness comes along on its own.
4. They put themselves as priority number one:
Image Credits: iStock
Good luck trying to convince a happy person to do anything otherwise than what they want to do. Exactly. They will refuse no matter what. Wonder why? This is because they have high self-esteem. They know that their dreams and goals are way more important than someone's request or opinion. If you want a quick tip that will boost your happiness, this is the one. Refuse any request that someone makes whenever you are working on something. Make them realize that you are busy and have no intention to put a halt on your work to favor them. Thank us later.
"The man who does not value himself, cannot value anything or anyone."
― Ayn Rand
3. They don't hate:
Image Credits: iStock
You will never see a happy person hating on others. They never draw differences or take part in any kind of racism. This is because they realize that humans are meant to be united irrespective of their casts and colors. They treat everyone with utmost respect and admiration. People like Martin Luther King are the most prominent examples of equality and optimism. In order to be truly happy with yourself, you should start respecting people around you more.
"It is not our differences that divide us. It is our inability to recognize, accept, and celebrate those differences."
― Audre Lorde
2. They care less about money:
Image Credits: iStock
Making money and constantly drolling over it is never an issue for happy people. It is observed that most of the happy people live an average and normal life. This is because they don't feel the need to constantly rush for money. They believe that such materialistic things must never be someone's top priority. They instead work on themselves and stay spiritual to keep themselves calm. In this world of rush and constant progress, people forget to give themselves some time. They forget to keep themselves happy just because of something that has no guarantee of staying there forever. To live a truly happy life, you should spend more time with yourself and your family. You will be amazed at the results you will get after doing so.
1. They stay away from negative people:
Image Credits: iStock
This is pretty self-explanatory. Happy people will never stay in between such people who would do anything otherwise than all of the habits discussed earlier. They know that keeping in touch with these kinds of people will bring nothing but misery. They instead hang out with people who the same positive approach towards life like themselves. Surrounding yourself with right people will not make you happy but will also boost your self-confidence and creativity. So, you should double check the kinds of people you hang out. Think of it like this: If a person near you starts smoking, you don't just stay there inhaling all of the smoke that is hazardous to your life, you move away. You should do the same with negative people.
Comments
comments
Join the doers club
Watch inspiring videos and amazing stories
All Tech Geniuses Have These 8 Qualities
Over on Quora, more than 100 individuals have addressed the inquiry "What are the normal characteristics of very clever individuals?" A few clients claim to know from individual experience; others are simply taking an informed figure. Things being what they are, numerous clients gave answers that specialists would concur with. Here are eight of the most charming Quora reactions and clarified the science behind them and allows simply say that we feel a ton more astute at this point. This is what was concluded:
8. They're Exceptionally Versatile:
Image Credits: Shutterstock
A few clients noticed that clever individuals are adaptable and ready to flourish in various settings. As Donna F Hammett composes, clever individuals adjust by "indicating what should be possible paying little mind to the inconveniences or limitations set upon them."
Image Credits: Shutterstock
Late mental research underpins this thought. Insight relies on having the capacity to change your own practices keeping in mind the end goal to adopt all the more successfully to your condition or roll out improvements to the earth you're in.
7. They See The Amount They Don't Have The Foggiest Idea:
Image Credits: Shutterstock
The sharpest people can concede when they aren't comfortable with a specific idea. As Jim Winer composes, wise individuals "are not hesitant to state: 'I don't have the foggiest idea.' In the event that they don't have any acquaintance with it, they can learn it." Winer's perception goes down by an exemplary report by Justin Kruger and David Dunning, which found that the less canny you are, the more you overestimate your subjective capacities.
Image Credits: Shutterstock
In one test, for instance, understudies who'd scored in the least quarterly on a test adjusted from the LSAT overestimated the inquiries they'd gotten ideal by about 50 percent. In the interim, those who'd scored in the best quarterly marginally disparaged what number of inquiries they'd gotten right.
6. They Have Voracious Interest:
Image Credits: Shutterstock
Albert Einstein allegedly stated, "I have no unique gifts, I am just energetically inquisitive." Or on the other hand, as Keyzurbur Oh puts it, "Insightful individuals let themselves wind up plainly intrigued by things others underestimate." Research distributed in 2016 recommends there's a connection between youth knowledge and receptiveness to encounter which incorporates scholarly interest into adulthood.
Image Credits: Shutterstock
Researchers took a large number of individuals conceived in the U.K. for a long time and discovered that 11-year-old who'd scored higher on an IQ test ended up being more open to involvement with 50.
5. They're Receptive:
Image Credits: Shutterstock
Shrewd individuals don't cut off themselves to new thoughts or opportunities.Hammett composes that savvy individuals "will acknowledge and think about different perspectives with esteem and wide mindedness," and that they are "available to elective arrangements." Clinicians say that liberal individuals.
Image Credits: Shutterstock
The individuals who search out exchange perspectives and measure the confirmation decently – tend to score higher on the SAT and on insight tests. In the meantime, shrewd individuals are watchful about which thoughts and points of view they receive. "A clever personality has a solid repugnance for tolerating things on confront esteem and in this way withholds conviction until gave sufficient confirmation," says Oh.
4. They Like Their Own Particular Organization:
Image Credits: Shutterstock
Richard He calls attention to that profoundly shrewd individuals have a tendency to be "exceptionally individualistic." Strikingly, the late research proposes more quick-witted individuals have a tendency to infer less fulfillment than the vast majority do from associating with companions.
3. They Have High Restraint:
Image Credits: Shutterstock
Zoher Ali composes shrewd individuals can defeat imprudence by "arranging, elucidating objectives, investigating elective procedures, and considering outcomes before they start." Researchers have discovered a connection between poise and insight. In one 2009 investigation, members needed to pick between two monetary prizes: a littler payout quickly or a bigger payout at a later date. Results demonstrated that members who picked the bigger payout at a later date i.e. the individuals who had more poise, by and large, scored higher on insight tests.
Image Credits: Shutterstock
The scientists behind that review say one region of the cerebrum, the front prefrontal cortex, might assume a part in helping individuals take care of extreme issues and show discretion while progressing in the direction of objectives.
2. They're Extremely Clever:
Image Credits: Shutterstock
Advaita Bihani calls attention to exceptionally clever individuals have a tendency to have an awesome comical inclination. Researchers concur. One investigation discovered individuals who composed more amusing subtitles scored higher on measures of verbal insight. Another investigation discovered proficient comics scored higher than normal on measures of verbal knowledge.
1. They're Delicate To Other Individuals' Encounters:
Image Credits: Shutterstock
Savvy individuals can "practically feel what somebody is considering/feeling," says He. A few clinicians contend that compassion, being receptive to the requirements and sentiments of others and acting in a way that is touchy to those necessities, is a central part of enthusiastic knowledge.
Image Credits: Shutterstock
Sincerely keen people are commonly extremely intrigued by conversing with new individuals and adapting more about them.
Comments
comments
Here Are 15 Important Tips People Would Give Their Younger Selves
We are always in such a rush that when we stop look back and see all the mess; we start wishing to go back to the past and advice our younger selves to divert their path right there. But till there is not a time machine to take us back to the past it is simply impossible. What you can do now is learn from the things people said to their younger selves and change your tracks right now.
15. "You Are Doing Everything Right! Good Job!"
Image credit: Shutterstock
You need to remember not to stress out; you are strong, strong enough to handle what's coming. The world is not that cruel of a place, it's just temporary circumstances. Most importantly don't ever think that no one loves you. Everything is perfectly fine.
14. "I Would Have Advised Myself To Not Start Smoking"
Image credit: Shutterstock
Smoking might have looked cool at the time but today it has created so many complications. It started with one cigarette a day and turned into a pack a day before even realizing. Stop right there and put that cigarette down.
13. "Please, Find A Way To Sleep For 7 Hours At Night"
Image credit: Shutterstock
Sleep is a blessing, a true blessing. At least sleep for 7 hours every night. You don't have to experiment around or try to become a hero.
12. "I Would Have Advised Myself To Pay More Attention To My Desire, Goals, And Dreams"
Image credit: Shutterstock
Bring yourself first, at no point should you neglect your desire. At the young age you have all the energy required to do so, now it's difficult to formulate, so much that it can become embarrassing.
11. "I Would Have Advised Myself To Study More And Harder"
Image credit: Shutterstock
You would have t make up for a lot of things as an adult. Everything has a proper time to be done. You can learn a foreign language thoroughly at a young age as compared to 30's. Education is one big and important aspect of life and it should be taken care of.
10. "To Better Prepare For Entrance Exams To Go Where You Want"
Image credit: Shutterstock
You get lazy and don't use your full potential to get where you want and then simply settle for where you get, halfheartedly. This should not be the case, never. You can get where you want with a little effort so just push yourself a little harder.
9. "Don't Spend So Much Money On Various Crap"
Image credit: Shutterstock
Money is a blessing, use it wisely. Do not end up spending it on things you don't need. Instead what you should do is, save up for the days to come. Days when you will have so many responsibilities and that every penny would be spent after thinking a lot.
8. "Appreciate Youth"
Image credit: Shutterstock
Youth is the best time of your life, full of energy, hopes, and dreams. Spend that time doing things you love; play, walk, hang out with friends, in short just enjoy your life while you can. You can recall all of it later and it would help you understand and raising your children too.
7. "Don't Worry So Much About Studies, Semester Papers, Exams"
Image credit: Shutterstock
This might not make sense as you do have to be prepared to get where you want. That's important is to not forget other aspects of life. Don't be afraid to try new programs, attend different scholarships. Don't be afraid of learning from all of these as they can give you a new experience and lead you to new adventures.
6. "Wear A Hat, Warm Underwear And Two Pairs Of Socks In Winter"
Image credit: Shutterstock
Don't try to become a hero and follow the fashion. You would end up freezing your butt and feet. You will get more sensitive to growing age and get cold every time.
5. "Listen To Your Parents, And Try To Not Offend Them"
Image credit: Shutterstock
You might think that your parents are always scolding you and don't understand you. That is still not the reason to argue with or offend them. When you would grow up and they won't be around anymore, all you would do is regret over your childish behavior and hurting them. You would wish for that time to be spent with them making happy memories.
4. "Don't Take Everything That Family Members Say About Each Other So Closely To Heart"
Image credit: Shutterstock
Everyone has their own perspective on life so sometimes two perspectives clash and someone ends up getting hurt. Don't take other people's views so close to your heart, they are not trying to hurt you, just understand their mindset and ignore all the crazy.
3. "Be Attentive To Personal Information"
Image credit: Shutterstock
The world is full of hackers and your personal information is never really secure. It's better to delete some of those files or not create them in the first place. You should always set up a password on your cell phone and PC
2. "Break Up With Him Right Now, And Forget Him Forever"
Image credit: Shutterstock
No matter how much you might feel like you are in love or think that you can change his ways. That he won't hurt you any more mentally or physically. A time will come when you would just want to run away and you will. You have all the signs in front of you right now and break up with him before things get out of control. No matter how much it tears you apart, you have to do it.
1. "I'll Give Myself Only This Advice: Be Yourself And Follow Your Dreams No Matter What"
Image credit: Shutterstock
Don't forget that this is your life and you should be on the steering wheel, not your friends and not your parents. You have to be the one to live your life, face the consequences of all h decisions. It's best if you are the one making decisions for your life. If you take stand for yourself now, you won't be writing this in the future.
Comments
comments
10 Psychological Facts That Tell a Lot About a Person
Throughout the years, researchers have revealed a considerable lot of the human brain's secrets and shortcomings that were safely covered up in our mind. There are a couple of things in presence more captivating than the human personality. Actually, aside from the profundities of space, it is presumably one of the minimum comprehended questions in the universe. This isn't to imply that, notwithstanding, that we haven't taken in a great deal about it. We know enough that analysts can even make forecasts about your conduct in view of specific "standards" that pretty much remain constant. Along these lines, in spite of the fact that you might be one of those counter social think outside the box composes we are as yet eager to wager that the accompanying 10 things psychology informs you concerning yourself would make for an entirely decent history.
1. We're continually changing our recollections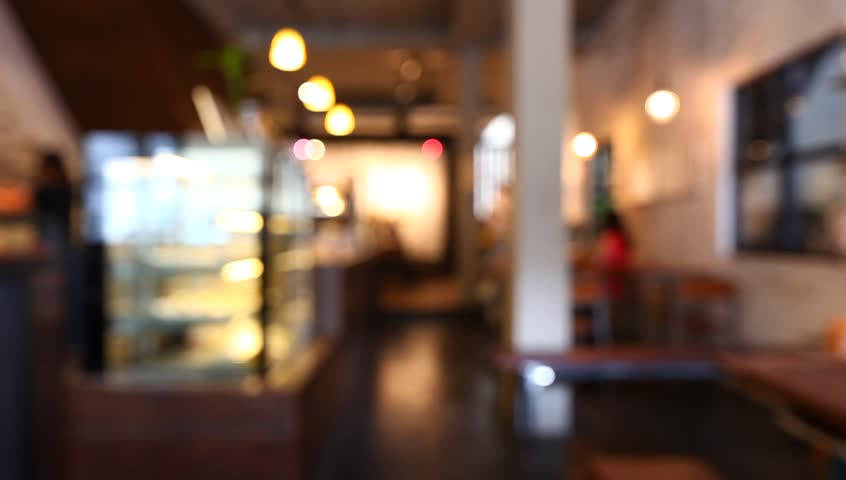 Image credits: shutterstock
We tend to see our recollections as little films or video clips. Things that lie on some "rack" inside our mind, protected and unalterable. Be that as it may, things being what they are, memories of past occasions change each time they go before our inner being's. Their substance is affected by memory power outages and by occasions that occurred in the later past. For instance, you don't have clear memories of the considerable number of individuals who went to a family get-together a few years prior, however since your auntie never misses occasions of this kind, your psyche, in the end, incorporates her in the recollections — regardless of whether she was truant on that specific event.
2. We can just have a set number of friends
Image credits: shutterstock
Clinicians and sociologists have concocted something many refer to as the Dunbar's number — the most extreme number of individuals with whom a man can keep up close ties. In this way, regardless of whether you have a huge number of 'companions' on Facebook, you can just have important correspondence with 50-200 of them.
3. We feel more joyful when we're occupied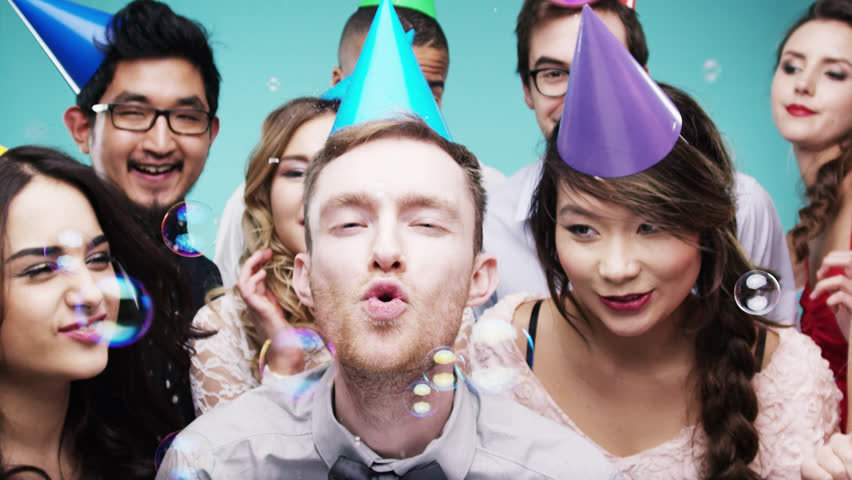 Image credits: shutterstock
Envision that you're at the air terminal, and you have to get the baggage. In ten minutes, you achieve the claim area and instantly gather your bag. Furthermore, now, a marginally unique circumstance. You discover an alternate way and figure out how to get to the baggage claim in only two minutes. At that point, you spend the staying eight minutes sitting tight for your bag to show up. In the two cases, it took you close to ten minutes to get the gear. In any case, in the second situation, you most likely felt more anxious and disappointed. This is because of the way that our cerebrum hates being inert and likes to remain occupied. Furthermore, for each undertaking finished, it rewards us with dopamine, the hormone of satisfaction.
4. We can retain just 3-4 things at any given moment
Image credits: shutterstock
Studies demonstrate that our cerebrum can store close to 3-4 snippets of data without a moment's delay. What's more, this information must be saved for 20-30 seconds. After this time, we overlook it unless we continue reviving it in our memory again and again. For example, you are driving and chatting on the telephone (don't do that!). The individual on the opposite end gives you a number, yet you can't record it so you endeavor to retain it. You rehash the number and once more, in order to safeguard it in your transient memory until the point when you can disengage and record it. Coincidentally, the way that we think that it is less demanding to recollect 3-4 snippets of data at once clarifies why such a large number of things comprise of 3-4 digits or lines. This applies to telephone and charge card numbers and even to the passage you're perusing!
5. Our visual impression of things varies from their real appearance
Image credits: shutterstock
Our mind continually forms data got from tactile organs. It breaks down visual pictures and deciphers them in a shape available to us. For instance, the purpose behind us having the capacity to peruse a content rapidly lies in the way that we're not really understanding it. We basically see the first and last letters of each word, and instinctively fill in the rest, in light of our past experience. As the truism goes: "It dsoen't mtater in waht odrer the ltetres apepar in a wrod, if the fsirt and the lsat lteters remian in palce." Isn't it obvious? We take a gander at gatherings of scattered letters yet see them as legitimate words! What's more, this doesn't simply occur with writings.
6. We invest 30% of our energy wandering off in fantasy land
Image credits: shutterstock
Envision you're grinding away concentrate a critical archive. All of a sudden, you understand that you've quite recently perused a similar sentence three times in succession. Rather than breaking down the content, your psyche was meandering. Researchers say that consistently we invest 30% of our energy wandering off in fantasy land. Once in a while (for example, amid long excursions) this offer increments to as much as 70%, yet there's nothing amiss with it. Studies demonstrate that individuals who love to meander in the mists have a tendency to be more imaginative. Likewise, they're better at taking care of issues and disposing of pressure.
7. We can't disregard 3 things throughout everyday life: nourishment, sex, and threat
Image credits: shutterstock
Have you at any point asked why individuals dependably stop to take a gander at the result of a road accident? Despite the fact that spectators discover the sight upsetting, they keep on gawking. Such interest is activated by our "old cerebrum" — an area in charge of survival. Its capacity is to continually filter nature, posturing (and replying) 3 questions: "Would I be able to eat that? Would I be able to engage in sexual relations with that? Would I be able to be slaughtered by that?" Food, sex, and risk are as yet the things basic to our remaining alive, so we can't resist the urge to focus on them.
8. We require however much decision as could be expected
Image credits: shutterstock
As we definitely know, our mind can just concentrate on 3-4 things at any given moment. Accordingly, settling on official choices is less demanding when there's a predetermined number of choices (i.e., 6 kinds of champagne). Therefore, we generally desire assortment. We want to peruse through an extensive variety of items — that is the reason will probably stop by the table with 24 sorts of champagne (despite the fact that, at last, regardless we'll go for a similar brand we've purchased ordinarily some time recently).
9. The majority of our choices are oblivious
Image credits: shutterstock
We'd jump at the chance to trust that every one of our activities is the consequence of watchful arranging, yet in all actuality, 60-80% of our ordinary choices are made intuitively. We don't consider doing those things, we simply do them. Consistently, our cerebrum gets a huge number of units of information. To counteract over-weariness, a portion of the work gets consigned to the subliminal. Stashing the keys, killing the lights, shutting the front entryway — we perform such activities consequently, without considering. On the drawback, this regularly prompts self-question. For example, when we touch base at the workplace and all of a sudden start to fuss about whether or not we've killed the iron.
10. There's no such thing as multitasking
Image credits: shutterstock
Studies demonstrate that we can just perform one psychological action at any given moment. Have a go at talking and perusing on the double or composing a letter while tuning in to a book recording. Probably, no good thing will happen to it — our mind can't concentrate on two assignments at the same time. In any case, there is a special case. In the event that the second action is simply physical and programmed, at that point, it is conceivable to join the two undertakings. For instance, you can chat on the telephone while strolling.
Comments
comments