How To Approach Tasks You Really Hate Doing & Win
There's always that one task you don't like doing, it could be a simple chore, or it could even be something from a math assignment to a party you just don't want to attend but have too. We all have different tastes and there's always going to be something we just don't enjoy doing, it's a part of being human! But the acceptance that its alright to not want to do some things doesn't take away the consequences of procrastinating. Because you're going to get an F if you don't do that assignment, your teacher doesn't care if you like doing or not.
image credits: iStock
So, this brings us back to the problem at hand, how to approach a task you really hate doing and win? Because the truth is that we all fall prey to procrastination once in a while. To help you out we've listed a set of tips that you use to help you get through those really hateful tasks.
1. Make a checklist:
image credits: iStock
Having a checklist is like having a little reward for doing the task you aren't so fond of doing. The reward being the tick you get to make as done in front of the task you've written), it's like tricking your mind into believing that there's a little pot of gold waiting at the end when your done with the dishes or your math homework or that assignment you just don't want to do. It gives you something to look forward too.
2. Turn a big awfully boring task into little awfully boring tasks:
image credits: iStock
Does your math assignment comprise of an entire exercise of fractions that you just don't want to do? Well, why not try doing two at a time and then taking a five minutes breather to calm yourself and prepare yourself for the next two! Similarly, if you have to clean the kitchen and that includes doing the dishes and arranging the plates, try doing one of these tasks first and then going in to do the other a little later. You'll eventually get your work done, and you and I both know that slow and steady wins the race.
3. Start measuring the time it takes you to complete one task:
image credits: Shutterstock
So you don't want to spend your beautiful sunny day making a report for work? Well, time your task and get it done in nothing more an hour! The best way to speed yourself up is by placing a limit on the amount of time you're going to spend on a particular task if you time your chores or your homework and projects you'll be done in a lot less time than you would have been if you kept procrastinating!
4. Reward yourself:
image credits: iStock
This one is just like the to-do list only it takes a little longer. Try giving yourself a reward after every task you complete, for example, once you're done with your report you can watch a movie with your spouse or girlfriend or you can have drinks with your friends. You can merge this point with point number 2 as well, and you can give yourself little rewards every time you complete a sub-task.
5. Try finding deeper meaning:
image credits: iStock
Boring is a matter of perspective, something that may seem boring to you might be really interesting and fun to someone else. If you really hate doing something, think of all the good it's going to bring you in the future. For example, if you hate doing your Latin homework think or the good college you'll get into if you get an A in the subject you clearly hate. If you hate exercising because it's tiring, imagine an amazing curvy body for yourself. Perspective matters.
6. Make the most of it:
image credits: iStock
If you don't like doing your chores turn up some music and dance a little as you get some work done, if you don't want to make your report get some ice cream to eat as you finish it.
image credits: iStock
Not everything has to be boring, you can make it fun by combining a few activities and making the most of it. If you're stuck in traffic get yourself some audio books or turn on a nice podcast and listen to some music.
7. Make someone else do it for you:
image credits: Shutterstock
I know, I know, it sounds like I'm asking to give up but that's not essentially true. You can always have someone else do the task that you really hate and in return, you can do something for them that they completely hate. Like maybe you like cooking and your roommate doesn't, you can ask her to clean as you cook.
image credits: iStock
It'll be a nice arrangement, and if you really hate Latin, you can always try taking French instead. The basic idea is that you can get rid of the task entirely.
8. Try getting yourself a work buddy:
image credits: iStock
Anything tiring and awfully boring can be made less boring with having someone to accompany you as you get the awful boring work done. So, if you hate doing the dishes, make it coincide with the time when your spouse is making dinner if you hate doing your math homework do it with a buddy from school.
image credits: iStock
If you don't want to do your report for work complete it with someone who shares the sentiment and gives his or her valuable advice as you get your work done and can chat with you as well. If you dislike exercising get yourself a workout buddy and plan your workouts together.
Comments
comments
Join the doers club
Watch inspiring videos and amazing stories
10 Ways To Benefit From Your Greatest Fears
On the off chance that you need to improve as an and greater variant of yourself, at that point, you need to confront your feelings of trepidation, not flee from them. At the point when struggle emerges, a great many people are molded to take 'flight' rather than 'battle'. That is when achievement happens; not when you are comfortable in your customary range of familiarity, effective development begins when you escape your usual range of familiarity. When you confront your apprehensions, it gives you this quality and certainty which you thought you never had in you; fear is nature's approach to instruct you to increase current standards to higher expectations for everyday life. When you wind up mindful that your biggest dread is intended to form you into a superior and greater individual, you will have the capacity to then begin utilizing your dread further bolstering your own good fortune. Here we have recorded a couple of ways that you can profit by your biggest feelings of trepidation:
1o. Release Your Full Potential:
Image Credits: Shutterstock
On the off chance that you are perusing this article then you should as of now know that you have a considerable measure of potential which is just being hindered by your biggest feelings of trepidation. Dread, if misread, prevents you from advancing. Considerations and activities that are lead by fear dependably miss the mark concerning your maximum capacity. Feeling dread would be your first signal to realize that on the opposite side, there lies a superior you.
9. Move Faster Than Your Greatest Fear: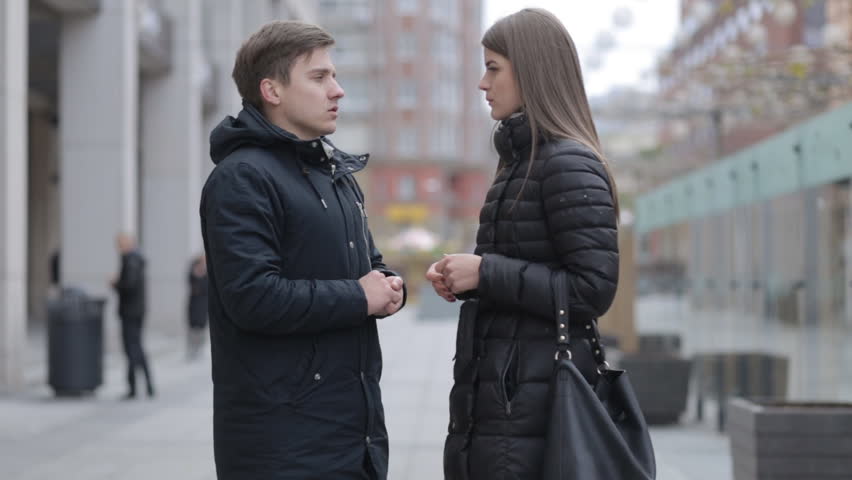 Image Credits: Shutterstock
Keep in mind that dread is constantly illogical, that implies, fear is encouraging you to push ahead when you in a perfect world feel to stop. Dread is the one feeling that really can urge you to proceed. When you delay mid-sentence, stop in your tracks and start to imagine that on the off chance that you make another stride, you will come up short, you tend to begin feeling dread. That is the point at which you have to move speedier than your dread.
8. Utilize Fear as an Incentive to Move Ahead: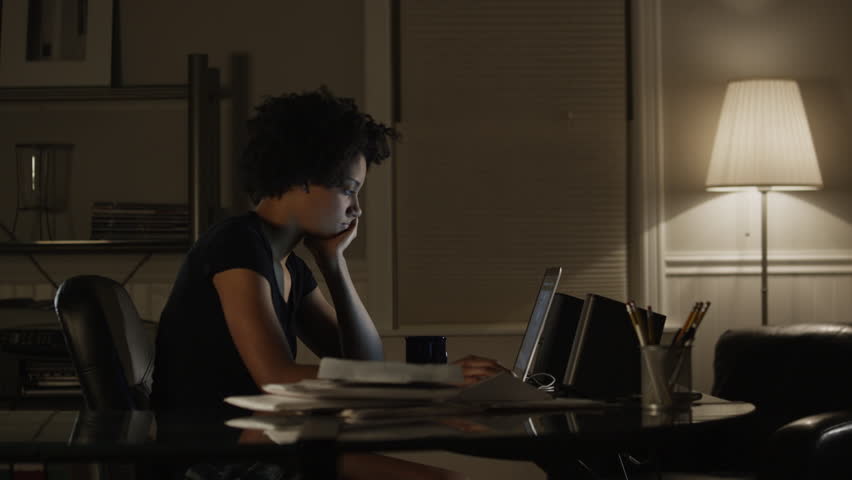 Image Credits: Shutterstock
When you carry on with a bargained life, in your business or in your own life, you begin to feel powerless and less sure about yourself. When you feel little, you are really postponing the time when life needs to fulfill you. When you grasp your dread, despite the fact that, not giving it a chance to win, that is the point at which you start to feel more certain. When you conquer fear, you can build your certainty level consistently.
7. At the point when in Fear, Analyze:
Image Credits: Shutterstock
The dread you feel is never without reason. Examine what you fear and why. When you invest energy breaking down your dread, it can allow you to answer some unanswered inquiries and transform that negative personality hinder into a constructive advance ahead.
6. Utilize Fear as a Safety Belt:
Image Credits: iStock
Keep in mind that dread is forever your partner. When you feel fear about something, it is a signal to give careful consideration to your circumstance. Dread can really reveal to you that 'it's presently or never' and different circumstances, it can even urge you to 'think about it'. Dread is your signal to stop and think, arrange and design your subsequent stage.
5. Get Positive Energy from Your Fear:
Image Credits: Shutterstock
Keep in mind that all that you ever require is on the opposite side of your dread. When you regard fear as whatever other inclination, that is, the point at which you regard fear as a pathway of another open door which is a positive affair, it can give you a considerable measure of positive vitality to advance.
4. Dread, as a Stepping Stone of Wisdom: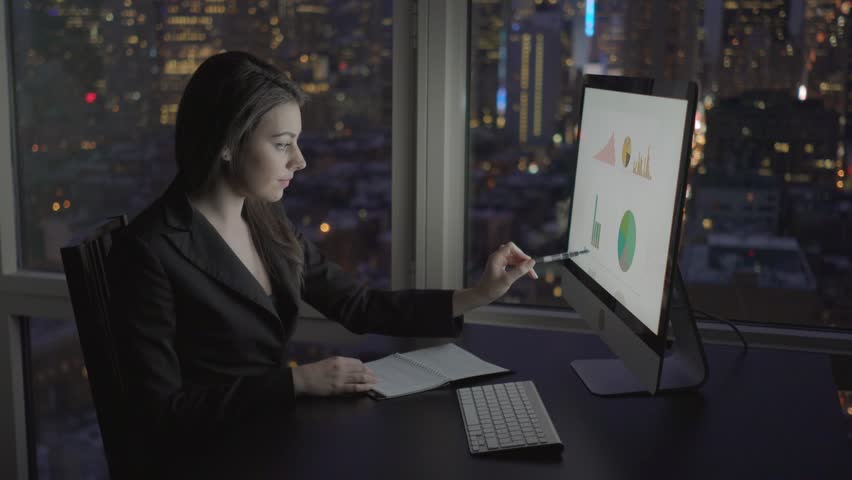 Image Credits: Shutterstock
When you do things you beforehand thought you can never do, it constrains you to encounter new things, you at that point end up smarter and not restricted to your development. Dread can be connected to your intuition. Most circumstances its difficult to tune in to your premonitions, however when you feel fear, the time has come to observe it and after that make a move.
3. You Can Be Yourself:
Image Credits: Shutterstock
It's ordinary to feel dread of acting naturally before others. A great many people wear veils when they are working, and they are a totally unique individual when they are at home. The reality of the situation is that individuals are attracted to more genuine individuals. It is extremely gutsy to be your real self when a great many people around you are phony.
2. You Can Make it Your Feature:
Image Credits: Shutterstock
Similarly, as a few bugs in IT world can be exhibited as highlights, you can do it with your dread, as well. Fears can be a piece of your mystique, and try not to be embarrassed about them. Obviously, few out of every odd dread, however a few fears that you can't beat just with your self-control, or some innocuous kinds like dread of apparitions in the storeroom, can absolutely exist together with solid and effective identity.
1. You Can Organize a Club:
Image Credits: Shutterstock
A club for individuals with dread of stature, or being covered alive, or finding an arachnid in the bed. Such experience is a) Simply fun. b) Trains you to be a pioneer or arbitrator. c) Cooperates a gathering of individuals around you, with various interests and experience. You can accomplish something important together, which doesn't need to be associated with the dread, as well. d) You can help individuals and yourself to conquer that dread with a few exercises and simply stay incredible companions forever. Pick the best approach to transform your shortcoming into your solid element, and you will profit even from your biggest apprehensions.
Comments
comments
7 Most Common Regrets People Have Before They Die
Being human means constantly changing and maturing. Psychologists believe that every five years a person sheds his believes and wants and evolves into a completely new person with similar core values, but with an altered perception of the world and altered priorities. And because our life is a journey in which we are constantly changing and growing there are bound to be certain decisions made by our past self that we later regret looking back on in hindsight.
image credits: iStock
But this little feeling of regret we feel every day is not even close to looking back on your life and realizing you wished you had lived your life differently. J.R.R Tolkien explains the feeling of wanting more in life through his poem in the fellowship of the ring,
I sit beside the fire and think of how the world will be, when winter comes without a spring that I shall ever see,

For still there are so many things that I have never seen, in every wood, in every spring there is a different green.

I sit beside the fire and think of people long ago, and people who will see a world that i shall ever know,

But all the while I sit and think of times that were before, I listen for returning feet and voices at the door.
And so, a dying man gets a unique look on his life because its finally it ends. We've done some research and have listed out some of the main things people regret when they are about to breath their last.
1. I wish I had spent more time with my family:
image credits: iStock
People spend their lives running after money and miss most of the important events in their loved one's lives because they are so busy being the breadwinners of the family. Several males from the older generation have this regret because once they can clearly look back on their life and watch it all unfold in front of them they realize that they've missed out on what matters the most because of something that holds no value on their death bed.
2. I wish I had lived my life like I had wanted:
image credits: iStock
People regret not going after their dreams and living life trying to live up to the standards of someone else. They think over the time in their youth when they wanted to try out singing or acting or painting but instead chose a different profession because it was stable or secure. Men and women both have this regret and wish they had done things differently.
3. I wish I had been more honest about my feelings:
image credits: iStock
Most of the time we hold back on confessions of love or anger because we are afraid of making a fool out of ourselves or are too scared to stand up for what we believe in. People who are dying usually regret not speaking their minds because of these irrational fears, they look back on their lives and see all the things they could have done, all the people they let down and all the people they lost because they couldn't speak their minds.
4. I wish I'd allowed myself to stop and smell the flowers:
image credits: iStock
We live our lives in the pursuit of something and usually forget to stop and enjoy the view of the mountain we've climbed. People regret not having fun or not allowing themselves to feel happiness the most on their death bed. It's only by looking back at their life do they realize that happiness is a choice and that you can happy in any circumstances as long as you have good people around you and a good heart inside you. It's only after they've spent their lives do they finally see that the only thing standing between them and peace was themselves.
5. I wish I hadn't cared so much about what the world thought and simply lived:
image credits: iStock
We live most of our life under societies shadow, wondering what people think of us and living in fear of standing out and being different or ridiculed. Because of this, several people spend their lives being someone they are not because they fear being socially rejected. Because of this fear, people spend their entire lives in hiding and only realize that they didn't need to on their deathbeds.
6. I wish I hadn't burned so many bridges:
image credits: iStock
A lot of times we leave people on petty squabbles and later are too proud to look back on them because we're lost in being too proud and so lose a relationship or a close friend in the process. This kind of attitude leaves to a lot of burned bridges and lost friends and even family. People often look back and remember the people they've left behind chasing after their egos, and have wished that they hadn't burned so many bridges and been humbler and kinder.
7. I wish I had lived a more meaningful life:
image credits: iStock
We live most of our youth in pursuit of useless and meaningless things, like bodily pleasures and popularity and lose sight of more important things like making connections and living our lives to the fullest. Later, on the deathbed, several people realize their mistakes and wish that they had lived differently and hadn't wasted their times in shallower wants and had worked towards something more important and meaningful.
Try to Carry as little regrets as possible:
image credits: iStock
Having no regrets isn't possible, as I've explained before eventually, every older adult will look on their lives with regrets wishing that they could relive their lives but that isn't possible. But what is possible is that you live life to the fullest, that you don't waste the time you have and make good use of it. So love your family, spend time with your friends and be humble and forgiving. Go over what the dying really regret and bring a positive change in your life that changes you for the better. So when the time comes, because it's coming sooner or later for us all, you can go with a smile on your face.
Comments
comments
10 Sexy-Smart Things Men Do That Turn Women On For Sure
For most of the people, the sexiest thing a man can have is a decent head on his shoulders. You don't have to charm women with shake hard biceps or a solid center, you simply should have the capacity to converse with women. At the end of the day: Intelligence prevails upon any looks you can toss at me. Women get absolutely powerless in the knees over a man who can keep an incredible discussion with women, keep women intrigued, enable them to learn. Women observe a savvy man be the sexiest of all. Here are ten attractive savvy things that men do that absolutely influence women to swoon, every single time:
10. Have A Profound, Energetic Enthusiasm For Something:
Image Credits: Shutterstock
Women couldn't care less whether this intrigue is notwithstanding something that they share. They don't give a hoot about autos however my beau is wild about them, and he gazes at autos in the road like numerous men do with hot ladies. Furthermore, women absolutely cherish it. They adore that he has a profound enthusiasm and enthusiasm for something and that he rattles off auto realities not to inspire anybody, but rather in light of the fact that he is truly intrigued. Also, it is super provocative.
9. Read:
Image Credits: Shutterstock
On the off chance that a man has a voracious craving for books, it is a quick turn-on. It implies that he needs to lose all sense of direction in a decent story, or get the hang of something. He needs to nourish his thinking. Furthermore, that sort of speculation is superior to whenever in the rec center.
8. Utilize A Rich Vocabulary:
Image Credits: iStock
Possibly this is on account of you being an essayist, however in the event that a man utilizes the ideal word in the ideal setting, women are promptly powerless in the knees. In any case, it must be certified: in case you are tossing around huge, grandiose words just to influence individuals to believe you're keen, women can tell and the impact is the inverse and it's not attractive.
7. Have A Sentiment On Common Issues:
Image Credits: Shutterstock
Women generally don't imply that you should have a characterized position on each and every war and remote relations issue in the whole world, yet recognizing what's happening past your city mirrors a worry for and authentic enthusiasm about lives outside of your own.
6. Recognize What Your Fantasies Are And Pursue Them:
Image Credits: iStock
Women at times once in their lifetime get to date a person who needs to act. Furthermore, he can be unbelievably capable. Yet, he never made any genuine strides towards acknowledging it and he wound up in some lowly activity he thoroughly loathes. Have dreams, regardless of how huge, and follow them. Because that assurance makes women go more than you can envision.
5. Converse With Her For A Considerable Length Of Time About Any Theme Under The Sun:
Image Credits: iStock
Meeting a hot person is awesome yet when he just thinks about lifting or football and can't keep up a discussion about basically whatever else, women get exhausted genuine speedy. Having the capacity to discuss anything and furthermore, in a similar vein, not being reluctant to state, "I don't know, disclose to me what you think about that" is seriously alluring.
4. Have Book-Keen Knowledge, As Well As Passionate Insight:
Image Credits: Shutterstock
Knowledge is awesome, however, you should have the capacity to connect with your feelings. You have to realize that as a human, you will feel feelings that you don't see, however, it doesn't really mean they are right and you should investigate those feelings. A man with enthusiastic knowledge is a man who is candidly accessible.
3. Have Your Shit Together:
Image Credits: iStock
Life is befuddling and dubious, however in the event that you have the essentials together: you do your expenses, you have an auto that capacities, it shows independence and development.
2. Have An individual Taste:
Image Credits: Shutterstock
Regardless of whether this is in music, wine, or something unique totally, having individual taste demonstrates you don't simply indiscriminately take after what other individuals take after. A created palette indicates intrigue, enthusiasm, and self-governance.
1. Show Women Something New Consistently: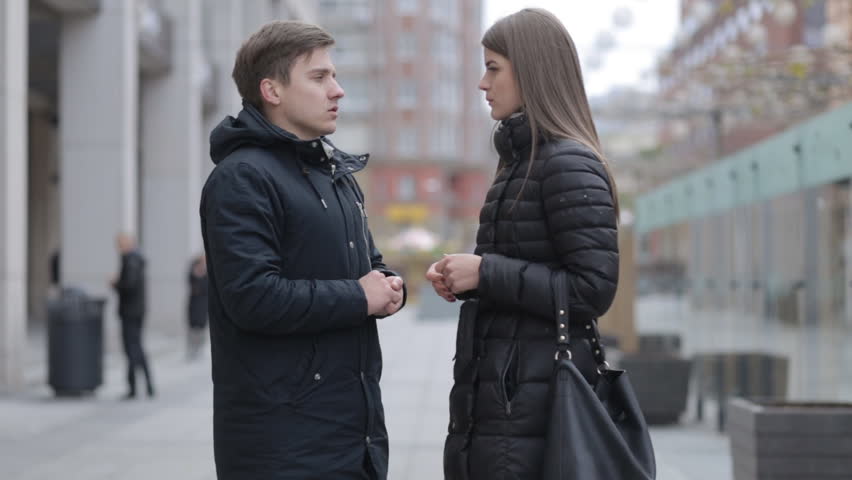 Image Credits: Shutterstock
Women are generally a peruser. They are ravenous for more learning, continually. They need you to have the capacity to open their eyes significantly further, to show women something new, on the grounds that that is your identity. On the off chance that you have these things added to your repertoire, you have me, snare, line, and sinker.
Comments
comments