We see them every day, we identify them because of their specific designs but have you ever thought what's the meaning behind these logos? Have you ever tried to guess the story behind those famous logos as every logo has one. They are named and shaped after lots of consideration with hidden meaning behind them. Here we have some really famous logos and there hidden secrets for you to get your mind blow.
14. Disney
Image credits: Shutterstock.com
Disney the most famous animation studio, that has made every other person's childhood worth living. They have a secret behind there logo. The logo includes a fairy tale castle attributing to all those magical fairy tales produced under their banner. It used to symbolize Neuschwanstein Castle, Germany but later got replaced by Cinderella's fairy tale castle in 2006.
13. Lego
Image credits: Shutterstock.com
Who doesn't know about Lego. Many artists are born through these special yet simplified games of building from blocks. It has given rise to so many children's creativity unleashing their hidden talent. Lego is a Danish company and the word 'Lego' is derived from a Danish word 'leg godt' which can be translated to words 'play well'
12. Pepsi
Image credits: iStock.com
Who doesn't know about Pepsi, the famous fizzy carbonated drink consumed by millions around the world. Take the written word, mirror it horizontally and then tilt it upside down. You'll get the answer of the condition of Pepsi against its rivals right now.
11. Fanta
Image credits: Shutterstock.com
Fanta was invented around World War ll. The heard of Coca-Cola's German branch, Max Keith was behind the idea of this new orangy fizzy drink. For the name he went up to his team and asked them to use their fantasies regarding the name of carbonated water. The result was 'Fanta' derived by word 'Fantasie' given by Joe Knipp who was one of the employees there.
10. Nintendo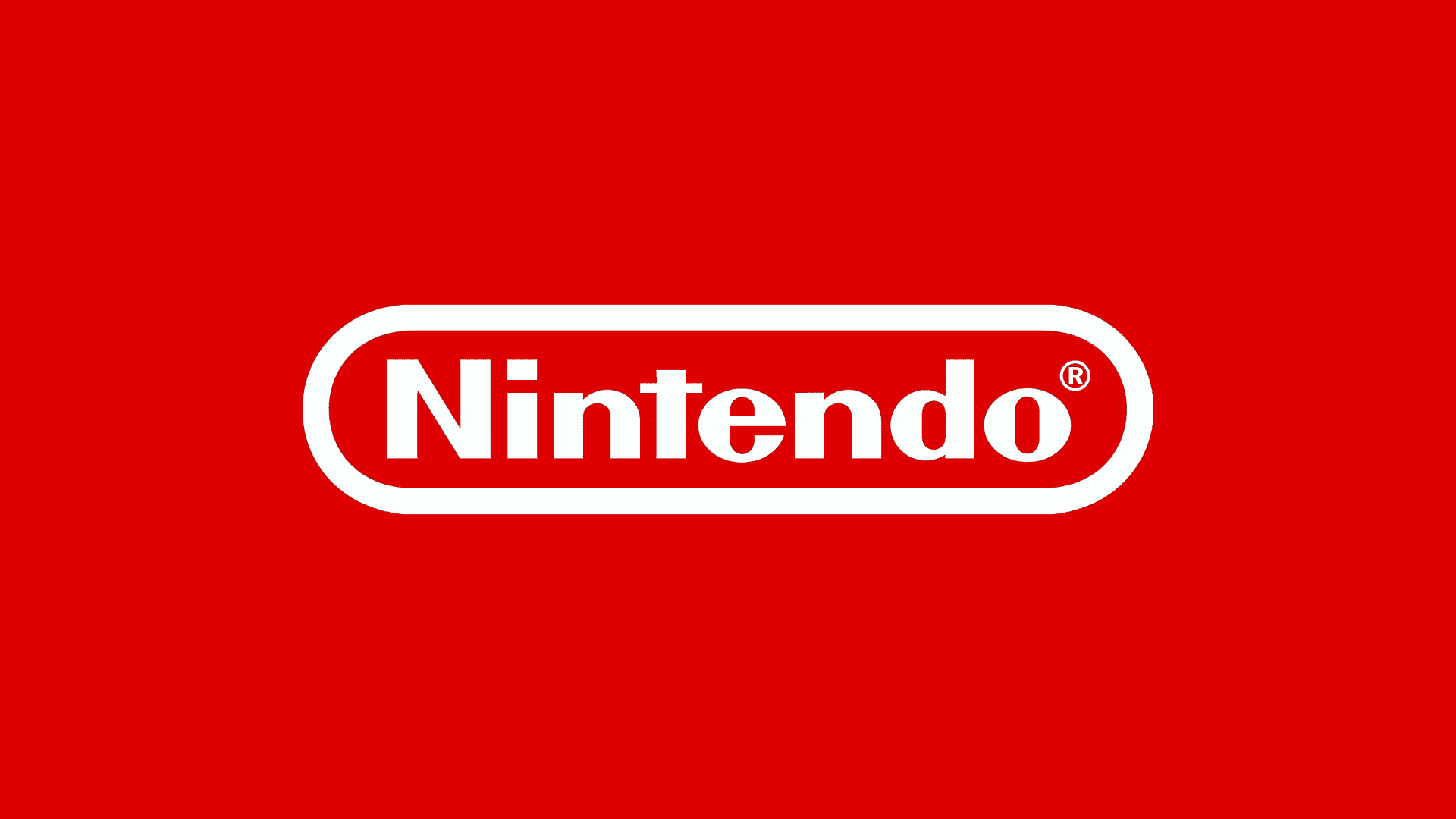 Image credits: svg stock
Nintendo, the first love of any gamer is a Japanese company. The name Nintendo is an amalgamation of three Japanese hieroglyphs 'Nin-Ten-Do' which can be translated to 'Leave luck to Heaven'. It actually goes well with the gaming device inspiring you to give your best and leave rest to luck.
9. Pandora
Image credits: Shutterstock.com
Pandora is a Danish Jewelry house and was inspired by the Greek Mythical object of same name. In ancient Greek 'Pandora' means 'The all gifted. The myth surrounding Pandora is that Zeus ordered to make Pandora which was supposed to be the first human woman. It was done as a punishment to people because they stole the secret of fire from Prometheus.
8. Cadillac
Image credits: Shutterstock.com
Cadillac the luxurious car company was founded by Henry M. Leeland. He named the company after one of his inspirational ancestor, who was also a French explorer. The name of his ancestor was Antoine Laumet de La Mothe, Sieur de Cadillac.
7. Durex
Image credits: Alamy.com
Durex is a British contraceptive making company. It is also an amalgamation of three words guaranteeing best result. The word is divided as 'Du-Re-Ex'. Du stands for being Durable, Re stands for being reliable and Ex simply means excellence in results.
6. Levi's
Image credits: 123RF.com
Levi's is one of the biggest denim providers to people around the world. If you see their logo, you can see two red curves on the bottom side symbolizing human bottoms. Basically it was done to tell the customer's that this product is made to make one's life better. And they creatively symbolized the part everyone wants to highlight by wearing their jeans.
5. EBay
Image credits: Shutterstock.com
EBay was founded by Pierre Omidyar. EBay is actually a short form of the earliest version of the website designed by him. It stands for 'Echo Bay Technology Group'. The founder versioned to use the name EchoBay.com to start his website but it turns out that a web by this name already existed. So he shortened it to eBay.com. But till this day many believe that it stands for 'Electronic Bay'
4. Samsung
Image credits: Shutterstock.com
Samsung is a Korean brand contributing to technology all around. The word is a collective of two Korean words. 'Sam' and 'Sung'. In Korean Sam stands for '3' and sung stands for 'Star'. Here the number '3' stands for three meaningful words attached to the brand, Great, Numerous and Powerful.
3. SEGA
Image credits: Shutterstock.com
Sega games have won hearts of gamers every age around the world. SEGA stands for 'Service Games of Japan'. In the start the company only provided pinball gaming machines usually to military bases but later on expanded to make some famous computer games.
2. Audi
Image credits: Shutterstock.com
Ever wondered what the four logos on your dream car's company mean? The famous logo consist of just 4 circles but every circle symbolizes something. It symbolizes the 4 founding companies of Audi in 1932 which are 'DKW', 'Horch', 'Wanderer' and 'Audi'.
1. Alfa Romeo
Image credits: Shutterstock.com
Alfa Romeo has symbolized some deep historical meanings under there logo's design. The red cross basically symbolizes Milan's emblem. The snake, viper to me more specific is the symbol of House of Visconti. Milan was ruled by this House in 14th century. One interesting fact about the cars of this brand is that they have killed fewer people as compared to other brands.
Article by Born Realist
Comments
comments
Join the doers club
Watch inspiring videos and amazing stories
The Real Causes of Depression Are Not What You Think
Depression is one of the most common mental illnesses but not in the least any less serious. Its symptoms are often inconspicuous and many people suffer from its behavioral challenges without knowing the reason behind them. However, it is also one of the most diagnosed mental ailments and if you think you need help and seek it the chances are that a professional will easily diagnose the reason why you are feeling a certain way.
Image credits: iStock
If you see a mental health professional and they diagnose you with depression it is highly likely that they would explain this illness as a chemical imbalance in your brain and if need be they might even prescribe you medication (anti-depressants), which will restore the chemical balance and you will start feeling better.
However, for many people, this procedure does not work. As long as they keep taking the drugs they feel fine, but as soon as they decrease the dose or stop taking it, the symptoms start to come back.
Here are some of the facts that explain why it is not that simple to treat depression for some people:
Image credits: Shutterstock
Scientists use the Hamilton Scale to measure depression. It is a scale from 0, at which you would be bouncing with ecstasy to 59, at which you would be suicidal. Improving your sleep cycle improves your scale for around 6 points and chemical antidepressants can improve your scale by around 1.8 points. The effect is no doubt real but also minimal. For people who are at the far end of the scale, it is just not enough to bring them out of depression. There is a need to expand our options when it comes to treating depressed or anxious people.
You would be surprised to know that a lot of scientists do not agree with the notion that depression is caused due to a chemical imbalance. In fact, there could be up to nine factors that are responsible for depression, out of which only two are biological and seven are social or environmental. The causes can be quite polar and play out in different ways in that person's life.
Image credits: iStock
For example, childhood trauma causes the risk of depression to increase manyfold. If you, unfortunately, suffered a traumatic event as a child for example sexual or emotional abuse, neglect can make you 3,100 percent more likely to attempt to commit suicide as an adult, and more than 4,000 percent more likely to be an injecting drug user. The questions arise that why do the people who have had unhealthy childhoods behave in similar ways? Why are they more likely to adopt self-destructive behaviors like obesity, addiction or in extreme cases suicide.
Image credits: iStock
There is a theory that people who had problematic childhoods behave this way because as a child you have little control over your environment and state of things around you. You are often helpless in stopping somebody from hurting you. So, two way of thoughts open up to you, either you admit to yourself that you are truly powerless and there may be nothing you can do to stop someone from hurting you or you believe that whatever someone is doing to you is your fault. In thinking the latter you convince yourself that you do have some power. This way blaming yourself for the trauma protects you from admitting how vulnerable you were. If it was your fault then somehow it was under your control
This state of mind is also toxic because if you believe you were responsible for getting hurt it also means that you somehow deserved it. You may be prone to take accepting abuse as an adult too because you think that is all you deserve. It can be really hard living with this notion in your head which was once a defense mechanism.
Fortunately, not all hope is lost. Just having someone to ask you " I know you went this trauma in your childhood and I am so sorry it happened to you. Would you like to talk about it?" can do wonders. Being able to discuss your trauma, having someone to listen to your story and tell you it was not your fault can lead to surprisingly positive changes. Just being able to do that can reduce the chances of future illnesses. Just the act of releasing your shame can be healing.
Image credits: iStock
More than chemical imbalances in your brain, depression, and anxiety are caused by the events happening in your life. It can due to a feeling of worthlessness, feeling like your job is meaningless or being lonely and not being able to confide in people around you. First one needs to realize that it completely okay to have these thoughts and feel these things. You are not alone in your suffering and many people will be able to relate to you, second, do what you have to do to break free of these underlying causes.
Comments
comments
Here's The Music We Use In Our Videos – Born Realist Music
Before we get to the point of the post, we'd like to tell you that we appreciate the feedback we've been receiving from our videos and we're glad we've brought you stories that have inspired you all! It makes us happy that your responses are positive and we hope to keep making better content for all our viewers to enjoy.
Now on the subject of feedback, a lot of you have been wanting to know where the music(Born realist background music) we've been using in our videos is coming from. So we decided that it was best to let you know that the music we use is free and can be used by anyone who wishes to. Also, we'd like to clarify that it hasn't been created by Born Realist itself.
Please keep leaving your queries and comments. Your feedback helps us create better content. Have a fine week, and here's the music:
Comments
comments
8 Worst Ways To Die According to Scientists
Dying is going to be pretty bad either way, at least I think so, and the really scary thing is that no one is ever going to know how bad it actually feels before they go. Morbid, I know. But the thing is, some ways of dying are worse than others. Like burning on a stake is so much worse than dying softly in your sleep. And getting crucified is probably a lot more awful than dying of old age. So, we decided to write the worst possible ways of dying, let us know which one you think is the worst way to die.
Getting Burned:
image credits: iStock
Now, this is probably one of the worst ways to go. When the burning starts, you'll experience these toxic fumes and you'll be lucky if they kill you before the fire starts burning off your flesh. At the start, the fire will start burning away your external skin and you will experience immense pain and will your body will struggle to break you free of the place where you're burning in the first place. When the fire is done burning off the external layer, it'll move towards your muscles until finally, your heart stops because of the interrupted circulation of blood.
Starvation:
image credits: iStock
Several people starve to death every year, and it can be one of the worst ways to go. Starvation can be slow and painful because the body resists and you are able to feel yourself dying slowly as the process initiates. At the start, your body will start consuming your fat and will slowly move on to your muscle when it doesn't have a choice, finally after it doesn't have anything else to keep you going its going to die out.
Dehydration:
image credits: iStock
The body is made almost completely out of the water. Now, imagine it running out of its most major constituent. Dehydration follows almost the same path that starvation does, the body starts taking water from its organs and eventually as the days go on, it starts shutting them down, before finally ending it all because of serious organ failure.
Decapitation:
image credits: iStock
Decapitation is one of the most painful ways to die and is a favorite method of killing in several tribes and has been popular over history. But people don't know is that the head stays conscious a few seconds after the head has been removed from the body. Now imagine being conscious when something like that has happened, and whats even worse is that it usually takes more than one swing to take off a head. Imagine enduring something of the sort.
Lethal injection:
image credits: iStock
The thing with lethal injections is that sometimes the dose given is too low and leaves the person it is delivered to writhing in pain and groaning before the chemical shuts down the vital organs. And while a quick and swift is often merciful, lethal injections can be a lot more painful than most of the things on this list.
Electric chair:
image credits: iStock
The electric chair is probably one of the scariest inventions. Death by electric chair delivers a shock that boils the blood and electrifies nerves, but sometimes the shock isn't enough to kill the person at once, there have been recorded instances when people have been fired for a whole ten minutes.
Buried alive:
image credits: iStock
There have been instances of people being buried alive in the past. Imagine suffocating under the pressure and weight of so much dirt, getting an early grave before its even your time. The thought of already being in your grave is worse than actually dying.
Radiation:
image credits: iStock
Radiation doesn't give you super powers, seriously, it kills you and causes cancer and retards the brain when in high doses. In-fact radiation can singlehandedly retard your brain cells and can destroy your organs one by one.
Comments
comments