How One Course Helped me Learn the Ultimate Marketing Strategies [Case Study]
I wanted to write this article a few months ago but because of the hectic schedule, I couldn't. As of 2016(which was the year we created Born Realist), this is the first article I am writing on the site, using my real name that is.
In any case, I wanted to end this year with a case study since I believe they are the best ways to explain something you've learned.  Sharing your experience and possibly showing results tends to have a stronger impact on people. As Albert Einstein said:
The only source of knowledge is experience – Albert Einstein
So, Starting off:
2018 was the "Year of learning" for me. At the beginning of this year I realized that there are so many things I don't know and hence decided to learn them all; one by one of course.
I began with a skill that I had longed to learn for a long time, "SEO" aka Search Engine Optimization.
Contrary to all other skills I previously had like Social media marketing, Web development and Design, this one wasn't easy to learn online.
Majorly because no one actually taught this skill properly for free (which I later realized why). I was fascinated after reading some case studies of people who were really good at it and were making six or even seven figure income by mastering this skill but like everything else, I had my doubts.
Nonetheless, I decided to dive in! 
I made a list of all the top people in this field who were offering training and courses. Now, keep in mind that my focus was only on learning and not getting any certificate or some useless degree so I was looking for someone who was teaching best.
It was then that I stumbled upon the "SEO Training by Tanveer Nandla". It was a live training and had only 2 classes per week. This was a jackpot for someone like me because I manage a full-time business so Time was a big issue.
I had read about Tanveer Nandla on ProPakistani before, so I knew he was a credible man.
So in, April 2018; the Journey began – Classes Started.
The classes were all held online having 70ish students in the zoom meeting.
Classes finally started:
The starting classes were a bit boring..at least for me because they focused on was niche research and keyword research. This actually continued for a very long time(longer than I expected at least).
I didn't know the importance of spending so much time on research at the time, but now I actually do.
You see, Research is the most important part of creating a good product. Anyone can make a website online but very few can make one that attracts millions of people. A good marketing strategy requires A Lot of research
So his first advice was "Spend time on Research".
Honest Review:
I wouldn't take much of your time with this so I'll summarize everything in one go:
During the classes, I felt that the actual training didn't have much to do with stuff like "How to make we website" or "How to create a design". It focused on the concepts of SEO and how it has evolved as a whole.
Tanveer Nandla, starts with empathizing on how Google and all other platforms run on User Experience and User Feedback.
He makes everything simple by giving real-life examples during the training. This makes the training more immersive and all the more worth it. Like the example of how Google maps collects data and created maps of the entire world without even being present anywhere: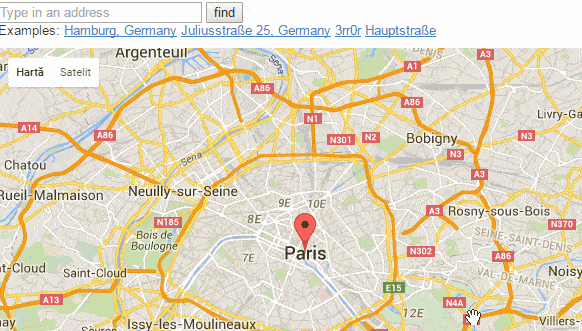 Other than this, the students were free to ask any question they wanted as long as it was relevant to the topic at hand. In fact, most of our classes were just Q/As which was extremely helpful.
What I learned throughout the 9 months long training:
Now, obviously I can't explain everything that he taught me in one article but Here are the top 5 things I learned from the course:
Research long and hard before you decide to make something. Even if it takes months, it will be worth it in the end.
A good marketing strategy has less to do with the technical details and more to do with "Good" and "Quality" content.
Satisfying the user is most Important. Google will only love you if, everyone else loves you.
SEO isn't just about making Google or other search engines happy. It's about getting your user to love your product so much that they visit you directly.
The Good, Bad and the Ugly:
The training had multiple mentors, so it wasn't just Tanveer Nandla who was teaching us but other people who had considerable knowledge in the field.
So it was good to have more people guiding you in the absence of the Main Teacher. Some people worth mentioning are Raja Waheed (He was extremely helpful and has solid concepts in this field) and Hamza Arshad.
Now, I mentioned that this will be an honest review so I'll also highlight some things that didn't go as planned.
The training was actually supposed to be completed in 6 months but it went on for like 9 months. Majorly because we had to keep everyone on pace.
The Results:
This was a practical training so we were supposed to actually DO things and follow step by step, and that is exactly why it was supposed to be 6 months long. Normal tranings are usually 3 months long (MAX).
After months of research, I finally found something I really loved and finally decided to make a website.
I'm fascinated with building brands rather than small websites that have a short lifespan so I decided to pick a niche that had a lot potential and can go on for a very long time.
What the website I started is about? 
Now for very obvious reasons, I wouldn't be revealing what the website I built is about, but majorly it's because I still think it needs a lot more work and time; before I can actually go public with it (Yes, I plan to). It's incomplete yet, but I will be sharing the stats with you.
I started this website(It's more of a brand) as an experiment originally in June 2018. 
Back then, it was going very slow but as Tanveer Nandla says "Slow turtles win the race in SEO" 
The Stats: 
Here is the current status of the website (December 2018) :
Yes! the website is averaging almost 2.5 Million Pageviews a month and here's the best part:
The top country of the website is USA, Making this a very profitable venture and competitive one too! But as I mentioned before, the user experience is Key.
Again, for obvious reasons, I wouldn't be revealing how much money the brand is currently making but I tested the value of such a website using the Empire flippers valuation tool about a month back and here's what I found:
What do you think? Not too shabby for a newbie in this field right?
Final Thoughts:
Taking this training was without a doubt, a great decision. Even for someone like me, who is already running a fulltime online business, it was something that opened my mind to a new array of marketing strategies.
I think one of the key factors that set this training apart was the fact that Tanveer Nandla knew how to teach. I mean he Really knew how to teach the right way. And the only way to teach SEO is through hands-on experience.
I wouldn't lie, I'm a techy and I know my way around programming and that helped. I also received a lot of knowledge from various other mentors of mine (Special thanks to Inaamul Haq Mansoor)
But that doesn't change the fact that I got inspired to do this and learned the concepts from The SEO training by Tanveer Nandla.
Hope you enjoyed the case study. Maybe I'll write again some time, let me know your thoughts on this in the comments below.
I'd like to end this with a quote:
This is Sharoze Kashif, CEO & Founder of Born Realist. Signing Out!
Note: English is not my first language so if there are some mistakes, let it slide please
Comments
comments
Join the doers club
Watch inspiring videos and amazing stories