Have you been wanting a career in IT? But just can't seem to pass the CompTIA A+ certification exam? Have you been to numerous Tutors in hope to get better at networking but aren't having any luck on the matter? Well, we've found the CompTIA IT-Certification Bundle, that will make sure you pass the exams and ace them as well!
image credits: Born Realist Shop
The three-step course will prep you through for the CompTIA A+ certification exam and will help you master subjects like networking, preventative maintenance, and a whole lot more and by the time you're finished preparing, you'll be able to troubleshoot networking and security issues like a pro, helping you boost your career prospects and paving a future for you in information technology.
Course 1 will take you through fundamentals of networking and its principles and will help you install and configure hardware's on PC's and laptops, in course 2 you'll learn to be technically competent in networking administration & support, you'll also learn to Master security, safety & environmental issues, and other domains of IT knowledge. In the final course 3, you will be taught security concepts pertaining to communications, infrastructure, cryptography and more and you will be able to earn a valuable credential as well.
And the best is that the bundle is available on Born Realist Shop at a special discount! Get it now before the time for the offer runs out! Well, what are you waiting for? Go take the first steps into your successful IT career with the  CompTIA IT-Certification Bundle! You can buy it here!
Comments
comments
Join the doers club
Watch inspiring videos and amazing stories
Here Are 12 Books On Science Everyone Should Read, According To Bill Gates
Bill Gates has made huge contributions to modern technology. He is a philanthropist and his efforts are focused on fighting disease and climate change. He has a deep love for science and has endorsed a number of science related books which range from books explaining everyday science to books tackling the big questions regarding existence and origin. Here is a list of books he recommends everyone interested in science should read:
1. Thing Explainer: Complicated Stuff in Simple Words by Randall Munroe
Image credits: Amazon
Randall Munroe also the creator of the webcomics published this book in 2015. The books contain simple explanations of modern technology, which can be understood by even the most simple-minded. Gates described the book as a 'brilliant concept'. He mentioned his favorite explanations is why microwaves, addressed as 'radio boxes' in the book, heat frozen food unevenly:
 "When you put iced food in a radio box, after a while, parts of it start to turn to water. But since radio boxes are really good at heating water, those parts start to get hot really fast. They can even get so hot they start turning to air—before all the ice is even gone!"
2. The Gene: An Intimate History by Siddhartha Mukherjee
Image credits: Amazon
Genome science is a relatively budding field and is one of the less talked about fields in the mainstream conversation. But this book according to Gates reinforces its relevance to our daily lives. He touches upon the big questions regarding human existence and essence. Gates said regarding the book:
"Mukherjee wrote this book for a lay audience, because he knows that the new genome technologies are at the cusp of affecting us all in profound ways,"
He describes Mukherjee as a 'quadruple threat', well suited for his credentials as a practicing physician, teacher, researcher, and author.
3. The Grid: The Fraying Wires Between Americans and Our Energy Future by Gretchen Bakke
Image credits: Amazon
Describing this book back in 2016, Gates said: "This book, about our aging electrical grid, fits in one of my favorite genres: 'Books About Mundane Stuff That Are Actually Fascinating."It seems to capture his fancy for perhaps the reason that his job was working for a power company that provided power to the Pacific North West as a software engineer. His appreciation for the vitality of power grids stems from there and 'The Grid' provides insight into those engineering masterpieces.
4. Seveneves by Neal Stephenson
Image credits: Amazon
After a long time of around a decade Gates picked up a science fiction book upon a recommendation from his friend. The book immediately jumps into the story as he wrote: "The plot gets going in the first sentence when the moon blows up." The story progresses to a threat of a meteor shower that has the potential to destroy the entire planet so human beings are left to salvage themselves by sending as many spacecraft into the orbit as possible.  The book is filled with information about spaceflight but Gates said he 'loved the technical details.'
5. The Fever: How Malaria Has Ruled Humankind for 500,000 Years by Sonia Shah
Image credits: Amazon
Fighting Malaria, a disease which claims 430 000 lives per year, has been one of Gates' foundation's top priorities. He has talked about the issue on several platforms, Ted Talks being one of them. He endorses the book as 'probably the best choice' if one were to read a book on the subject matter. Gates said in 2014 referring to the book:
The book was published in 2010, so it's not totally up to date (most notably, we've made progress with rolling out bed nets since then) but it's a great overview of malaria, its impact, and the solutions to it.
6. Sapiens: A Brief History of Humankind by Yuval Noah Harari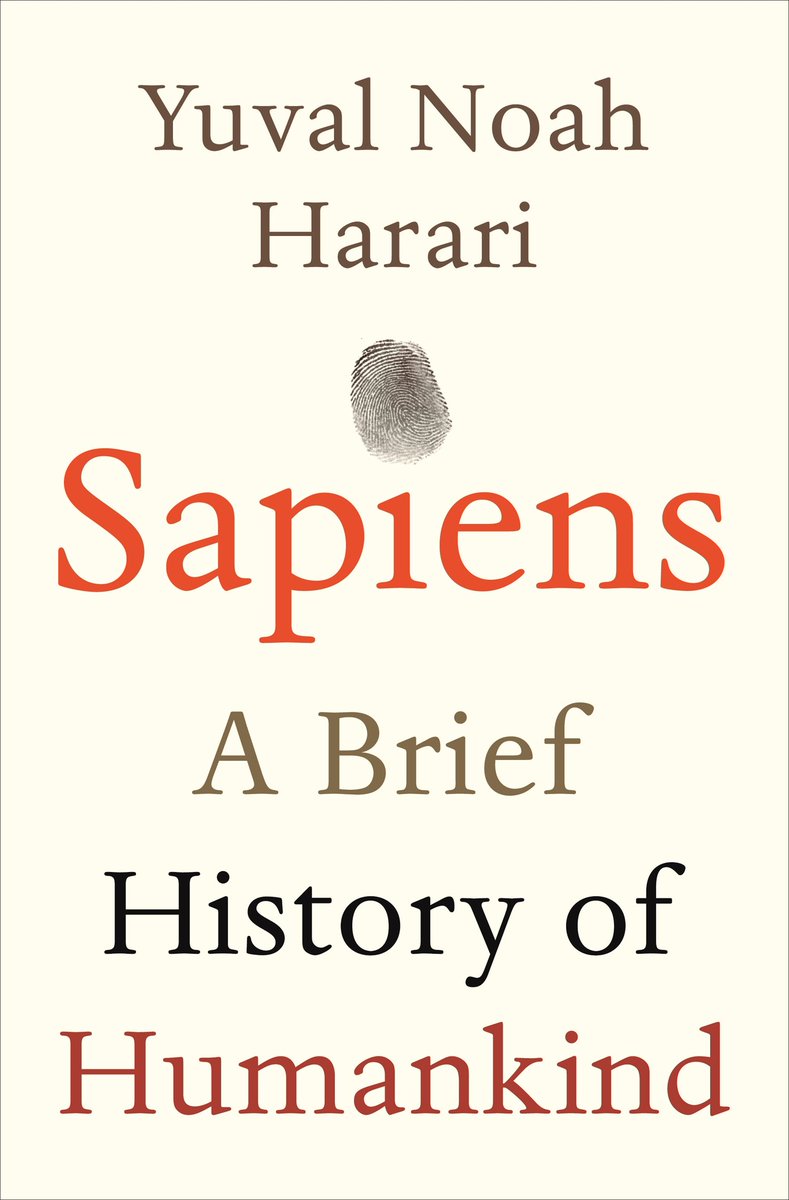 Image credits: Amazon 
In the history of the Earth, homo sapiens appear relatively quite late but they're the species that managed to survive the longest. How come out of all the species that resembled human beings as we know them, homo sapiens are the only ones that have lasted until today? Gates said regarding the book:
"Both Melinda and I read this one and it has sparked lots of great conversations at our dinner table. Harari takes on a daunting challenge: to tell the entire history of the human race in just 400 pages."
However, Harrari not only tells the history of the human race but he provides an insight into how genetic engineering and artificial intelligence will change the meaning of being human in the future. Gates recommends this book to anyone who has ever wondered about the history of the human race as well as the future.
7. Homo Deus by Yuval Noah Harari
Image credits: Amazon 
Another one of Harari's works is a part of Gates' reading list. Homo Deus is a sort of sequel to the book 'Sapiens' as it discusses what might become of the human race in the future, as they evolve. Gates said referring to the book:
"So far, the things that have shaped society — what we measure ourselves by — have been either religious rules about how to live a good life, or more earthly goals like getting rid of sickness, hunger, and war. What would the world be like if we actually achieved those things?"
8. Infections and Inequalities: The Modern Plagues by Paul Farmer
Image credits: Amazon 
Gates called Paul Farmer as "one of the most impressive people I've had the honor of getting to know." Farmer has played a vital role in bringing sustainable health care to millions of people in Haiti. The book though published fifteen years ago still made this list because it educates the masses about how diseases like AIDS, Tuberculosis, and Malaria affects the marginalized communities in much worse ways due to the lack access to vaccinations and proper health care. Gates said:
"In this book he really opens your eyes to the vast differences between the health of the rich and the health of the poor,"
9. House on Fire: The Fight to Eradicate Smallpox by Bill Foege
Image credits: Amazon 
Foege had made huge contributions to the cause of eradication of Smallpox in the 1970's. Gates mentioned him as being their mentor when they were venturing out towards philanthropy. House on Fire discusses how the eradication began, stories of people who were affected by the disease as well as Foege's personal life and his career as an epidemiologist. In gates words:
"This book gives you a great view from the front lines of that battle."
10. Sustainable Materials With Both Eyes Open (Without the Hot Air) by Julian Allwood and Jonathan Cullen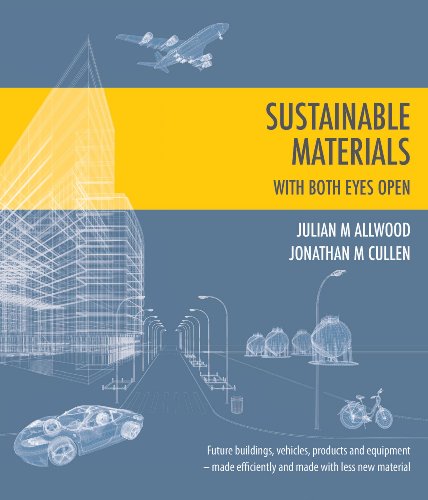 Image credits: Amazon 
After the Paris climate summit in 2015 Gates included this book in the list as being one of the rare books that talk about the manufacturing of stuff. The book addresses one of the most important and urgent questions regarding our future: "How can we meet the growing demand for materials without destroying the environment?" The book contains descriptions and diagrams about how we can increase the shelf of everyday objects by using materials that have a lesser environmental impact. According to Gates:
"We can't go on using materials the way we have been for the past 150 years but fortunately, we don't have to."
11. The Vital Question by Nick Lane
Image credits: Amazon 
Not many know about Nick but that needs to be changed. Gates said: "Nick is one of those original thinkers who make you say: More people should know about this guy's work. He is trying to right a scientific wrong by getting people to fully appreciate the role that energy plays in all living things." The book addresses unanswered questions about the origin of life. Gates putting his confidence in Nick's work said:
"Even if the details of Nick's work turn out to be wrong, I suspect his focus on energy will be seen as an important contribution to our understanding of where we come from."
12. Energy and Civilization: A History by Vaclav Smil
Image credits: Amazon 
These books offer complete knowledge about their given subjects and are a great way for one to learn about things that are around us and affect our lives in one way or another.
Comments
comments
Here Are 10 Signs You Should Move On
There are numerous parts of your lives that you could proceed onward and make the best moments. It could move out of your folks' home, changing to a vocation that is not protected, but instead a test, leaving a relationship that has turned out to be undesirable or doing what it takes to be a good example for your kid. Whatever the principle reason, or maybe it is a few reasons on the double, there are signs that that's the last straw and the time has come to proceed your life. Here is a portion of the signs that you have gone to a cross-streets throughout your life and the time has come to roll out an improvement. Look at these 10 signs, it's a great opportunity to proceed onward:
10. Your Trust Is Broken Over And Over:
Image Credits: Shutterstock
Regardless of whether it is work, family, or your relationship when your trust is broken, again and again, the time has come to proceed onward. There are a few circumstances and connections where an excessive amount of harm has been done and there isn't promise of trust to be revamped. In these cases, the time has come to proceed onward.
9. The Circumstance Influences You To Feel Severely About Yourself:
Image Credits: Shutterstock
It can be a relationship that is sincerely oppressive or a manager that is continually putting you down. On the off chance that you are in a circumstance that continually aggravates you feel about yourself, the time has come to leave and discover a circumstance where you are valued.
8. The Circumstance Has Brought Down Your Confidence:
Image Credits: Shutterstock
On the off chance that you investigate the circumstance and understand that after some time the associations with this place, or this individual, has taken away your fearlessness over the long run, you ought to understand that the time has come to change your circumstance. Be at someplace, or be with somebody who develops you rather than separates you.
7. When You Recollect, You Can't Think About The Last Time You Were Truly Cheerful:
Image Credits: Shutterstock
No relationship or occupation should influence you to feel discouraged and troubled.
Image Credits: Shutterstock
In the event that you are unhappy to the point that you can't considerably recollect the last time you were glad, the time has come to roll out a few improvements. You should be cheerful.
6. The Relationship Isn't 50:50:
Image Credits: Shutterstock
You understand that you are the one that is continually twisting and giving up on the relationship. That your accomplice is never the one to give by any means. In the event that it is forever their way, and never a trade-off that makes each of you glad, the time has come to discover a relationship where you are dealt with as an equivalent.
5. You Don't Feel Like You Can Transparently Express Your Sentiment:
Image Credits: Shutterstock
Regardless of whether it is grinding away or in your relationship, in the event that you feel hushed and that you are in a circumstance where your assessment either does not make a difference or isn't permitted to be communicated, you have to push ahead.
Image Credits: Shutterstock
You ought to never feel that you don't have a voice and you ought to never remain in a circumstance where you are not permitted to have one.
4. Guarantees Are Never Finished On:
Image Credits: Shutterstock
Regardless of how often your supervisor or your accomplice rolls out you a guarantee to improvement, or that your part will transform, it never does. They never complete or keep their work.
Image Credits: Shutterstock
Their necessities to come to a point where that's it and you admit to yourself that nothing will change unless you roll out them an improvement. Roll out that improvement leaving and beginning new.
3. Individuals Need You To Change Into Somebody That You Are Definitely Not:
Image Credits: Shutterstock
In the event that you are made a request to conflict with your qualities and convictions, or if the individual has no thought for how much that issues to you, at that point they don't regard you. Be with somebody or be in a circumstance where you are permitted to gladly be your identity and aren't made a request to change what you accept to get them going.
2. Words Never Coordinate Activities:
Image Credits: Shutterstock
I used to see this a great deal of substance mishandle and used to give this counsel. Individuals needed to be reclaimed and excused following quite a while of lying and irregularities. They have to comprehend that individuals can just stick it out so long when their words don't coordinate their activities. On the off chance that you are in a circumstance like this, their requirements to come to a point where you proceed onward to a circumstance where somebody is straightforward and consistent with you.
10. Another Individual Is Excessively Poor:
Image Credits: Shutterstock
We as a whole have pasts and we as a whole have reasons that we are how we are, yet there is where it can cross a line. When somebody is needy to the point that they don't believe you, that they distance you from your loved ones, and that they require you to feel their every need, it turns into a circumstance that isn't sound for you. You can't be everything to everybody. Get some time, space, and point of view while they take a shot at themselves.
Comments
comments
Here Are 25 Points For Increasing Personal Productivity
Give your own profitability a shock today. Mike Vardy, an expert profitability strategist and organizer of Productivityist shared this healthy rundown of 40 visual cues on individual efficiency that can enable you to accomplish more. Here some points are given which can help you in increasing your productivity. Give them a read:
25. Make Time:
Image Credits: iStock
You have time for whatever you need to have time for. In the event that it makes a difference, set aside a few minutes for it that enables you to gain ground with as meager contact as would be prudent.
24. Water:
Image Credits: iStock
Leave a container of water where you'll drink it first thing when you wake up. (I leave mine in the restroom.)
23. Tools:
Image Credits: iStock
Utilize fewer apparatuses so you can utilize them to their fullest.
22. Break From Social Media:
Image Credits: iStock
Take one vacation day seven days from online networking. In the event that you want to post day by day, at that point plan one day's worth ahead of time.
21. Meditate:
Image Credits: iStock
Figure out how to reflect and after that do it. It's justified, despite all the trouble.
20. Decaffeinated Coffee:
Image Credits: iStock
You can discover decent decaffeinated espresso. When you discover one, begin drinking it more than your jazzed stuff.
19. Email Vacation Message:
Image Credits: iStock
Always remember to turn on your email excursion message and ideally do as such the day preceding you take some time off. Furthermore, make certain to send this email before you leave for get-away.
18. Lunch Breaks:
Image Credits: iStock
Try not to take your coffee breaks at your work area.
17. Workout Clothes:
Image Credits: iStock
Continuously keep an arrangement of exercise garments gathered in your bag.
16. Journaling:
Image Credits: iStock
Journalism is an underrated profitability hone. It's likewise underestimated.
15. Paper Books:
Image Credits: iStock
Paper books are as yet the best kind of books.
14. Email Program:
Image Credits: iStock
Utilizing an email program that isolates your own and work email is a savvy move in the event that you wind up checking individual email at work and work email amid individual time.
13. Calendar Outlines:
Image Credits: iStock
Your date-book plots the general terms of your day. Your plan for the day jumps into the points of interest. You require both to have the capacity to focus on your expectations.
12. Attire:
Image Credits: iStock
Getting by on around 33 pieces of attire for three-months time span isn't as extreme as you may think.
11. Battery:
Image Credits: iStock
Purchase a convenient battery to charge your cell phones. You'll require it sometime in the not so distant future.
10. Tags:
Image Credits: iStock
In case you're a Macintosh client, begin utilizing labels today. You'll express gratitude for yourself for it later.
9. A Book:
Image Credits: iStock
Keep a book on a similar table where you keep your television remote control. It'll build your odds of perusing as opposed to viewing.
8. Sleep Cycle:
Image Credits: Shutterstock
Rest Cycle and comparative applications are route better for you and your rest than an essential wake up timer.
7. Mind Maps:
Image Credits: iStock
Mind maps still work best on paper or on whiteboards.
6. Guilty Pleasure Apps:
Image Credits: iStock
It's alright to have some blameworthy joy applications that don't offer indistinguishable streamlined highlights from others. Illustration: You utilize Hanx Author every now and then since you adore the sound it makes. It's not as completely highlighted as Aphorism or Scrivener, but rather that is alright.
5. Delegate:
Image Credits: iStock
Delegate as much as you can on the off chance that you can. Think past work for this, as well. A Roomba can also vacuum for you so you can invest more energy in something you truly appreciate and maybe even win cash by doing it.
4. Night Owls:
Image Credits: Shutterstock
Night owls can be similarly as beneficial as timely risers.
3. A Day Off:
Image Credits: Shutterstock
Put aside one day of the week's worth of work when gatherings aren't a thing you do. You truly need.
2. Walk Or Biking:
Image Credits: iStock
Despite the fact that it might take more time to get to where you're going, invest energy strolling or biking places. Efficiency isn't about speed for speed's purpose.
1. A Wall Calendar:
Image Credits: iStock
A divider date-book can offer you a birds-eye perspective of your year initially. In the event that you have the space for it, get one.
Comments
comments