Bill Gates has made huge contributions to modern technology. He is a philanthropist and his efforts are focused on fighting disease and climate change.
He has a deep love for science and the arts and has endorsed a number of science-related, fiction and non-fiction books which range from books explaining everyday science to books tackling bigger questions like existence and origin.
Here is a list of best books recommended by Bill Gates that everyone interested in how the man made his trillions should read:
1. Thing Explainer: Complicated Stuff in Simple Words by Randall Munroe:
Image credits: Amazon
Randall Munroe also the creator of the webcomics published this book in 2015.
The books contain simple explanations of modern technology, which can be understood by even the most simple-minded of people.
Gates described the book as a 'brilliant concept'. This is also one of the best recommendations by Bill Gates because through this book he has enabled several people to gain an insight into the world that people without a scientific education can not.
He mentioned his favorite explanations is why microwaves, addressed as 'radio boxes' in the book, heat frozen food unevenly:
 "When you put iced food in a radio box, after a while, parts of it start to turn to water. But since radio boxes are really good at heating water, those parts start to get hot really fast. They can even get so hot they start turning to air—before all the ice is even gone!"
2. The Gene: An Intimate History by Siddhartha Mukherjee 2016:

Image credits: Amazon
Genome science is a relatively new field, but it is very significant and is slowly becoming a very important science. This book according to Gates, reinforces its relevance to our daily lives.
He touches upon the big questions regarding human existence and essence.
Gates said regarding the book:
"Mukherjee wrote this book for a lay audience, because he knows that the new genome technologies are at the cusp of affecting us all in profound ways,"
He describes Mukherjee as a 'quadruple threat', well suited for his credentials as a practicing physician, teacher, researcher, and author. Read this book soon because it is probably one of the best books recommended by Bill Gates 2023.
View Additionally: 30 Famous Books that You Will Regret Not Reading!
3. The Grid: The Fraying Wires Between Americans and Our Energy Future by Gretchen Bakke:

Image credits: Amazon
Describing this book back in 2016,
Gates said: "This book, about our aging electrical grid, fits in one of my favorite genres: 'Books About Mundane Stuff That Are Actually Fascinating."
It seemed to capture his fancy for perhaps the reason that his job was working for a power company that provided power to the Pacific North West as a software engineer. This books also top Bill Gates reading list and is one of the best book recommendations by Bill Gates.
His appreciation for the vitality of power grids stems from there and 'The Grid' provides insight into those engineering masterpieces.
4. Seveneves by Neal Stephenson 2015:

Image credits: Amazon
After a long time, something around a decade, Gates picked up a science fiction book upon a recommendation from his friend.
The book immediately jumps into the story as he wrote: "The plot gets going in the first sentence when the moon blows up."
The story progresses to a threat of a meteor shower that has the potential to destroy the entire planet so human beings are left to salvage themselves by sending as many spacecraft into orbit as possible.
The book is filled with information about spaceflight but Gates said he 'loved the technical details.' It is also Bill Gates favorite books of all time.
5. The Fever: How Malaria Has Ruled Humankind for 500,000 Years by Sonia Shah 2010:

Image credits: Amazon
Fighting Malaria, a disease which claims over 430 000 lives per year, has been one of Gates' foundation's top priorities. He has talked about the issue on several platforms, he has even given Ted Talks on them.
Read this book to know about Bill Gates reading list. 
He endorses the book as 'probably the best choice' if one wants to read up on the subject matter. Gates said in 2014 referring to the book:
The book was published in 2010, so it's not exactly up to date, but it's a great overview of malaria, its impact, and the solutions to it.
6. Sapiens: A Brief History of Humankind by Yuval Noah Harari 2011: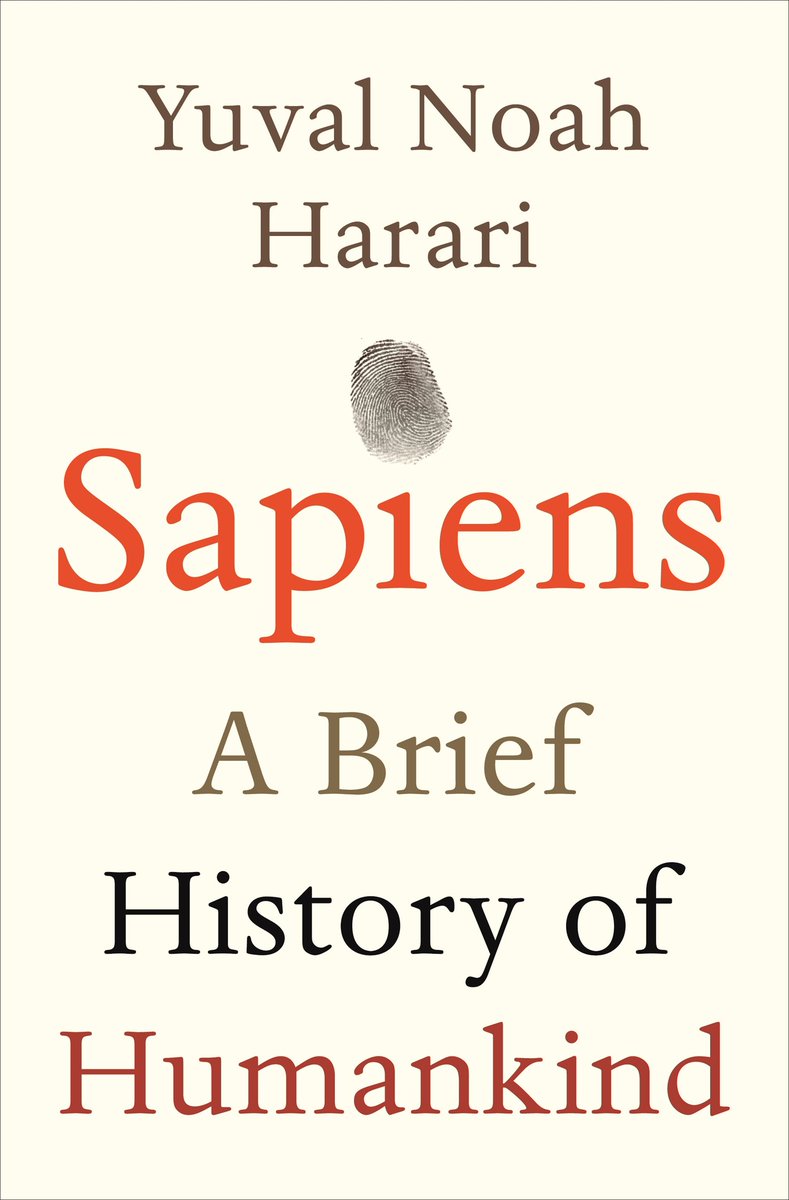 Image credits: Amazon 
In the history of the Earth, homo sapiens appear relatively quite late but they're the species that managed to survive the longest.
How come out of all the species that resembled human beings as we know them, homo sapiens are the only ones that have lasted until today? Gates said regarding the book:
"Both Melinda and I read this one and it has sparked lots of great conversations at our dinner table. Harari takes on a daunting challenge: to tell the entire history of the human race in just 400 pages."
However, Harrari not only tells the history of the human race but he provides an insight into how genetic engineering and artificial intelligence will change the meaning of being human in the future.
Gates recommends this book to anyone who has ever wondered about the history of the human race as well as the future.
7. Homo Deus by Yuval Noah Harari 2015:

Image credits: Amazon 
Another one of Harari's works is a part of Gates' reading list.
Homo Deus is a sort of sequel to the book 'Sapiens' as it discusses what might become of the human race in the future, as they evolve.
Bill Gates has recommended this book over and over again which makes it to the list of best-recommended books by Bill Gates. Gates said referring to the book:
"So far, the things that have shaped society — what we measure ourselves by — have been either religious rules about how to live a good life, or more earthly goals like getting rid of sickness, hunger, and war. What would the world be like if we actually achieved those things?"
8. Infections and Inequalities: The Modern Plagues by Paul Farmer 1999:
Image credits: Amazon 
Gates called Paul Farmer as "one of the most impressive people I've had the honor of getting to know."
Farmer has played a vital role in bringing sustainable health care to millions of people in Haiti.
The book though published fifteen years ago still made this list because it educates the masses about how diseases like AIDS, Tuberculosis, and Malaria affects the marginalized communities in much worse ways due to the lack access to vaccinations and proper health care.
Gates said:
"In this book he really opens your eyes to the vast differences between the health of the rich and the health of the poor,"
9. House on Fire: The Fight to Eradicate Smallpox by Bill Foege 2011:

Image credits: Amazon 
Foege had made huge contributions to the cause of eradication of Smallpox in the 1970's.
Gates mentioned him as being his mentor when he was venturing out towards philanthropy.
House on Fire discusses how the eradication began, stories of people who were affected by the disease as well as Foege's personal life and his career as an epidemiologist. In gates words:
"This book gives you a great view from the front lines of that battle."
10. Sustainable Materials With Both Eyes Open (Without the Hot Air) by Julian Allwood and Jonathan Cullen 2015: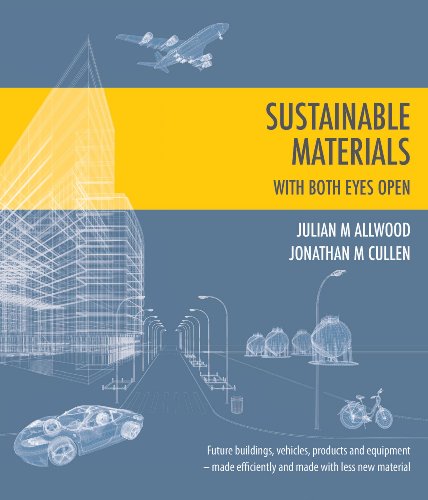 Image credits: Amazon 
After the Paris climate summit in 2015 Gates included this book in the list as being one of the rare books that talk about the manufacturing of stuff.
The book addresses one of the most important and urgent questions regarding our future: "How can we meet the growing demand for materials without destroying the environment?"
The book contains descriptions and diagrams about how we can increase the shelf of everyday objects by using materials that have a lesser environmental impact. According to Gates:
"We can't go on using materials the way we have been for the past 150 years but fortunately, we don't have to."
11. The Vital Question by Nick Lane 2015:

Image credits: Amazon 
Not many know about Nick but that needs to be changed.
Gates said: "Nick is one of those original thinkers who make you say: More people should know about this guy's work. He is trying to right a scientific wrong by getting people to fully appreciate the role that energy plays in all living things."
The book addresses unanswered questions about the origin of life. Gates putting his confidence in Nick's work said:
"Even if the details of Nick's work turn out to be wrong, I suspect his focus on energy will be seen as an important contribution to our understanding of where we come from."
12. Energy and Civilization: A History by Vaclav Smil 2017:

Image credits: Amazon 
These books offer complete knowledge about their given subjects and are a great way for one to learn about things that are around us and affect our lives in one way or another.
13. The Best We Could Do, by Thi Bui 2017:

Image Credits: Amazon
This delightfully represented and passionate story is a suggestive journal about the scan for a superior future and an aching for the past.
Investigating the anguish of migration and the enduring impacts that relocation has on a kid and her family, Bui reports the narrative of her family's challenging departure after the fall of South Vietnam in the 1970s, and the troubles they confronted constructing new lives for themselves. "Maybe being their child simply means that I will always feel the weight of their past."
14. Evicted: Poverty and Profit in the American City, by Matthew Desmond 2016:

Image Credits: Amazon
In Evicted, Princeton humanist and MacArthur "Genius" Matthew Desmond takes after eight families in Milwaukee as they battle to keep a rooftop over their heads. Evicted changes your comprehension of destitution and monetary abuse while giving crisp plans to explaining one of 21st-century America's most decimating issues.
This is one of the book recommendations by Bill Gates.  Its extraordinary scenes of expectation and misfortune help us to remember the centrality of home, without which nothing else is conceivable.
"The home is the center of life. It is a refuge from the grind of work, the pressure of school, and the menace of the streets. We say that at home, we can "be ourselves." Everywhere else, we are someone else. At home, we remove our masks. "
15. Believe Me: A Memoir of Love, Death, and Jazz Chickens, by Eddie Izzard 2017:

Image Credits: Amazon
In, Believe Me, he relates the bewildering rise he produced using road busking to London's West End, to Wembley Stadium and New York's Madison Square Garden. As yet performing in excess of 100 demonstrates a year so far in a record-breaking twenty-eight nations around the world.
Izzard is apparently one of the present best Kings of Comedy.  "Don't get somewhere as fast as possible. Get somewhere as good as possible"
16. The Sympathizer, by Viet Thanh Nguyen 2015:

Image Credits: Amazon
It is April 1975, and Saigon is in turmoil. At his estate, a general of the South Vietnamese armed force is drinking bourbon and, with the assistance of his confided in skipper, drawing up a rundown of the individuals will's identity given entry on board the last flights out of the nation. The general and his countrymen begin another life in Los Angeles, ignorant that one among their number, the commander, is subtly watching and giving an account of the gathering to a higher-up in the Viet Cong. "Nothing is ever so expensive as what is offered for free."
17. "Enlightenment Now: The Case for Reason, Science, Humanism, and Progress" by Steven Pinker 2023:

Image Credits: Amazon
The book, discharged in 2023, tracks 15 unique measures of human advance, including personal satisfaction, learning, and security. "The outcome is an all-encompassing picture of how and why the world is showing signs of improvement," Gates composes. This is on the top of the book recommendations by bill gates and not only that it also gets the reward of Bill Gates book list 2023.
He likewise takes note of a couple of his most loved details from "Enlightenment Now" They include: time spent doing clothing tumbled from 11.5 hours per week in 1920 to 90 minutes in 2014; the worldwide normal IQ score is ascending by around 3 IQ focuses each decade, and individuals are significantly less prone to bite the dust at work contrasted with a century back.
Also Read: Top 15 Must Read Books of All Time (Books You Can't Just Miss)
18. 'The Sixth Extinction: An Unnatural History' by Elizabeth Kolbert 2014:

Image Credits: Amazon
It can be anything but difficult to overlook that our present day is a piece of world history. Gates says that New Yorker author Elizabeth Kolbert's new book "The Sixth Extinction" rectifies that. That is why it has made to the Bill gates reading list and the books recommended by Bill Gates.
"People are putting down enormous measures of asphalt, moving species around the planet, over-angling and acidifying the seas, changing the concoction synthesis of streams, and that's only the tip of the iceberg," Gates composes, resounding a worry that the voices in huge numbers of his audits.
"Normal researchers place that there have been five elimination occasions in the Earth's history (think about the space rock that wiped out the dinosaurs)," he proceeds, "and Kolbert puts forth a convincing defense that human movement is promoting the 6th."
19. The Man Who Fed the World' by Leon Hesser 2006:

Image credits: Goodreads
The Man Who Fed the World recounts the account of Norman Borlaug, Nobel Peace Prize laureate, and his work in battling world appetite. The past and fate of world farming and craving are inspected in the book. This is also a part of the book recommendations of Bill Gates and also the Bill Gates favorite books of all time.
20. Business Adventures: Twelve Classic Tales from the World of Wall Street' by John Brooks 1969:

Image Credits: Amazon
Gates says that the book fills in as an update that the standards for building a triumphant business remain consistent.
He composes: "For a certain something, there's a fundamental human factor in each business try. It doesn't make a difference on the off chance that you have a flawless item, generation design and promoting pitch; despite everything, you'll require the ideal individuals to lead and execute those plans."
Liked this? Read this: Reading These 14 Books Will Change Your Thinking Pattern