Have you ever wondered which age is the crucial one? If not, ask your parents and most probably you will get this answer "when a person is about to reach adulthood", in other words, the age that revolves around the 20s.
"These are the worst mistakes that people make in their 20s"
Now you must be wondering why that is. The answer is quite simple and yet at the same time, a confusing one too. The 20s age is crucial because whatever decisions you'll make or actions that you will take, will either benefit you or betray you for the rest of your life. For example, if Mark Zuckerberg hadn't spent his 20s developing the famous social network 'Facebook', he wouldn't have become a billionaire before reaching 30. So from this, we can derive that this age of adulthood is very significant. If you haven't utilized this age effectively, you will sooner or later regret the actions you didn't take. So what are the worst mistakes that a person can make in the 20s that will somehow become obstacles in future? Following is the list of mistakes and what can be done to avoid them.
1. Not being clear about the goals: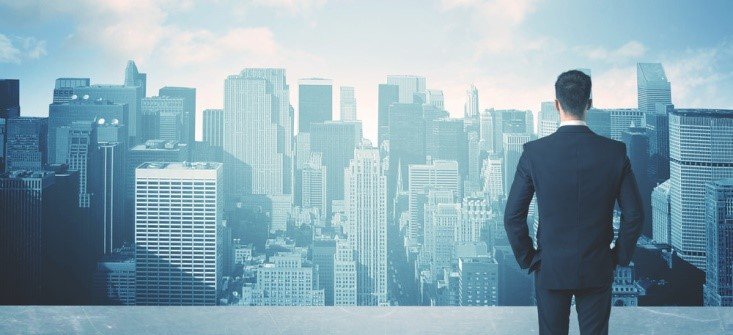 Image source: wikipedia
Almost everyone has dreams and goals at the back of their mind. But if prompt further to be more specific about it, most of them are unable to answer it. This state of being unable to answer indicates that person is still confused and uncertain about what he/she wants to accomplish. To rectify this mistake, a person should first discover what his passions are and question within himself/herself that what he/she really wants to do in life.
Almost everyone has dreams and goals at the back of their mind. But if prompt further to be more specific about it, most of them are unable to answer it. This state of being unable to answer indicates that person is still confused and uncertain about what he/she wants to accomplish. To rectify this mistake, a person should first discover what his passions are and question within himself/herself that what he/she really wants to do in life.
2. Mismanagement of time:
Image source: vergemagazine
Time is one of the major valued resources. Yet the most wasted one as well. Modern technology has enabled a person to increase their communication by a simple touch. Because of this, youth these days waste their precious time in social networking. And when a person realizes that he/she has wasted a lot of time, they further waste the remaining time in overthinking and regretting their actions. In order to ensure that time is being spent effectively, buy a time planner and list down day to day tasks that you are planning to do. In this way, you will be able to stay on schedule.
3. Lack of outdoor activities:
Image source: cliqq.co.uk
This is again related to modern technologies. Advancement in smartphones has resulted in people to play more video games in their leisure time rather than playing outdoor games. Don't get me wrong, I don't have anything against video games. This is dangerous as sitting more than eight hours can ruin your health and make you prone to heart diseases. Moreover, the person will become lazier. So to avoid such health-related problems, at least spent 20 minutes in exercising and workout.
4. Not making reading a habit:
Image source: coffeeandironydotcom
A person can learn a lot simply by reading, even if it is for 20 minutes. For reading helps broaden the mind, thus making a person more creative than ever before. Apart from obtaining new information, a person will have the ability to brainstorm and have a new way of solving any problem. Elon Musk spent five hours a day reading. If you want to do something innovative, make time to read.
5. Not developing new skills:
Image source: flickr.com
The age of twenty is the best age to develop any skill, as the retaining power is strong and any new skill learned goes into the long-term memory. If a person learns any new skill, it will be beneficial as it helps to keep you focused and increases your concentration level. Furthermore, learning a skill can make a person more adjustable to any changes.
6. Focusing on other's affairs, rather than your own:
Image source: Jason A. Howie
One of the main causes behind the increasing rate of depression among the youth is, comparing your life with others. When a person compares their life with another person's life, they find themselves in a state of pittance and jealousy. Comparison is useless as it wastes time and it will not provide any useful information since everyone's journey differs from the other. So, stop looking into other profiles on social media, ditch your electrical devices and start focusing on yourself.
7. Rushing things too quickly:
Image source: wikipedia
The age of adulthood is dynamic in a way that one feels a vibrant energy and have this urge to prove themselves as 'worthy'. This is good as it acts as reinforcement and makes you efficient. However excessive need to prove yourself good can make one overlook the things. As a result, when they are unable to achieve their desired goals, they become distressed. So one needs to calm down and reflect on their actions. Mediation is the best method to calm your mind as it makes you relax and be patient.
8. Making unrealistic goals, setting short time frame:
Image source: chauhantourandtravel.com
Setting goals is good, as it gives a personal sense of direction. But one must not set such high goals that exceed their potential. As it can be overwhelming and can leave a person in the state of surrender. So if you want to attain big goals, start making smaller goals that match your skills to achieve them. In this way, after achieving your smaller goals, you will feel accomplished.
9. Not availing an opportunity:
Image source: u555u.info
This is the worst mistake that a person can make. If you don't avail an opportunity that would otherwise have improved your life for good, then it's a huge loss. As opportunities open a gateway for learning new experiences and provide a platform to enhance your skills. So if an opportunity comes, avail it as it doesn't always come knocking at your door.
Comments
comments
Join the doers club
Watch inspiring videos and amazing stories
Make Your Screenplays Oscar Worthy With Final Draft 10 And Take Hollywood With Storm
The world has become exceptionally more interesting the day the first movie came to the cinemas and people started telling their life stories in eloquent manners and started bringing worlds, that had once only existed in books, to life and on to the screen. Today hundreds of pictures are produced worldwide and are awarded for their excellence several awards and have become a source of inspiration for people everywhere, changing perspectives and lives.
image credits: Born Realist Shop
Today, several people aspire to be able to write screenplays, hoping to one day reach stardom and have their work appreciated by the Hollywood community and the world at large. If you're one of those people, we've found a tool for you that will make all your dreams come true and will help your screenplay become as good as an Oscar or Emmy winning picture's screenplay!
image credits: Born Realist Shop
The Final Draft 10 is the standard software that all professional writers use in order to create a screenplay that is compatible with Hollywood. The software automatically paginates your written screenplay and makes it equitable with the standards of the industry. The software provides templates and formatting tools like no other screenplay writing software does and is currently in use in the industry by almost 95% of the successful screenwriters! The software also allows you to collaborate with an actual writing partner and sends the competition packing, giving you an edge no one else has!
Are you ready to turn your dreams into reality? Maybe even walk the red carpet with the biggest Hollywood stars? Then get Final Draft 10 today at a special discount from Born Realist Shop. Buy it here!
Comments
comments
The Internet Can't Lay A Finger On You If You Have Panda Security
The internet continues to be a terrifying place and continues to become bigger and worse every day. But with Panda security, you don't have to worry about a single thing. Whether you're surfing on your PC, your Mac, your Andriod phone or your iPhone, Panda security has you covered!
image credits: Born Realist Shop
Panda Security has been rated 8.83/10 by TopTenReviews and PC Mag says "Panda Internet Security includes the features you'd expect in a security suite, plus extras like ransomware protection". It provides security against viruses and online fraud and is the ultimate barrier that will take care of your data, your information and allows you to backup your files without any technical issues! But that's not all, panda security comes with parental control allowing you to take of your children and making sure they use the net safely. Panda security also optimizes all your android systems and helps you keep track of your iPhone.
image credits: Born Realist Shop
Now, tell us do you want all these features at an affordable price? Well, we have an offer for you, Panda security is available now on Born Realist Shop on a special discount that isn't going to last! Go check it out now. You can buy it Here!
Comments
comments
Start Your Career in Cloud With the Amazon Web Services Certification Training Mega Bundle
Several companies today employ cloud software engineers to help them with cloud architecture and cloud networking and several other tasks. For anyone with a computer background, the cloud is an excellent field to pursue and while the work is challenging, the hard work one puts into it is more than compensated for by the six figures paycheck.
And so, if you're someone who is hoping to branch out into the cloud career, the Amazon Web services certification training is going to help make your task ten times easier than it would have been without the guidance it provides!
image credits: Born Realist Shop
The Amazon Web Services Certification Training Mega Bundle that we are gearing you up for has 8 certification courses and more than 50 hours of training giving you a uniquely different outlook and helping you better understand AWS, Amazon S3, Amazon Route 53, Amazon EC2, Amazon VPC, AWS Lambda and AWS Database Migration.
Moving you first through the basics then individually helping you work through each software before giving you an overview of AWS as a whole and AWS lambda. 
image credits: Born Realist Shop
This course comes with a 15-day satisfaction guarantee, making sure that you're happy with your purchase and are getting the best education in AWS that the course has to offer! Ready to start your career as a Cloud software engineer? Well, this is your chance! The bundle and all its 8 courses are available at a special discount for an entire year! Giving you more than enough time to master AWS and build your own cloud if you want too! The sky's the limit. Buy it here!
Comments
comments