Any person who has ever tried to achieve something knows what struggle and hardship is. These struggles are a way to test if you are even built up for the place where you want to be. Mostly people give up when they face challenges thinking it's too difficult for them, but there are a few who stand up and face those challenges. They are the ones who succeed and they are the ones you look up to for inspiration. Who turn their Sad story into success story.
J.K Rowling
Joanne Rowling creator of a $ 15 billion brand and the richest author in the world. She finished the first Harry Potter book in 5 years, while struggling to live on welfare and taking care of her infant girl after her divorce. Only after she finished her first book did the real challenge began when 12 of the most famous publishers rejected her book. Her sad story ended when Bloomsbury publishing brought "The Harry Potter" rights for just $4,000. However, Scholastic publishing bought its rights for $105,000 eventually, making her the highest paid writer let alone her being a debut writer.
Keanu Reeves
he is the world famous Matrix actor that earned $463.5 million at the box office for his movie and won four Academy Awards has a pretty sad story. His life was not all sunshine and daisies. At the age of 3 his father left and after a few years lost contact with him. Keanu attended 4 different high schools and he struggled with dyslexia. Heartbroken eventually left high school without diploma but still learned to read with pure will power. In 1999 his child was stillborn and 18 months later lost the mother of his child to car accident. Even after such hardship he's still a down to earth kind of guy who is kind to people and doesn't blame anyone for his struggles.
Abdul Sattar Edhi
The Owner of the world's largest volunteer ambulance organization took care of his paralyzed and mentally ill mother for eight years before she died. In 1947 at the age of 19 he moved to Pakistan with his philanthropic nature instilled in him through his mother. She used to give her two one paisa($0.01) coins every day, one for lunch and one for the passing by beggar. After moving to Pakistan he struggled in collecting donation to buy an ambulance and small office space. He successfully bought an old van which he drove himself to provide emergency medical aid and used the office space to open a dispensary. Later involved medical students to volunteer. He expanded his foundation into an orphanage, soup kitchen, rehab, homeless shelter and much more. The father of 20,000 orphans received thousands of dollars in donation and still remained a humble man with two dresses and a two room flat above his office until his death. He is a perfect example of turning a sad story into success story.
Daniel Craig
The famous Casino Royale actor had a sad story which he turned into a success story after struggling for years since teenage. While attending a drama school and struggling with roles in shows and movies, he waited tables and slept on park bench because of being homeless. His true success began when he landed the role of James Bond in the year 2006 and since then have appeared in 3 more movies in the James Bond series.
Felix Arvid
Better known as PewDiePie, the highest paid YouTuber with most viewed videos and highest number of fan following had changed his sad story to become the man he is today. He dropped out of college because the corporate world was not for him and started selling hot dogs at a stand to support himself. He didn't have the money to afford a computer that could be used to start his YouTube channel so he paid for it through doing some artwork online. Today his net worth is above $7 million.
Steve Jobs
Steve Jobs, Born to an unmarried couple, was given up for adoption. Later, he dropped out of Reed college to focus on his computer interface. Together with Steve Wozniak and Ronald Wayne, He founded the Apple Computers in 1970. In 1984 he introduced Macintosh to the world. But he was removed as the head of Macintosh managerial team. It would definitely be a sad story if you get kicked out of your own company. However  he didn't give up but started another company named "Next" and later he bought the Pixar animation group and was named executive producer of the first movie Toy Story.
Colonel Sanders
After the death of his father, his mother married an abusive man and due to him, Sanders dropped out of school and moved with an uncle at the age of 12. At age 15, he lied about his age to join the army, where he was a mule handler in Cuba and 4 months later got the honorary discharge. His wife left him along with two daughters selling away all his belongings, saying that he doesn't deserve her as he can't hold a job. His Sad story took a turn at the age of 40 when he opened a service station where he perfected his fried chicken and other southern dishes. At the age of 65 an interchange was built which took traffic off of his route and his business ended. He ended up living in his car for 2 years before a restaurant took his recipe and from there onward his story was a successful one.
Najat Vallaud
It's not a sad story if you take face all the challenges and go out of your way to replace the word 'sad' with 'success'. Najat the French Minister of education was actually a sheep herder in Morocco at the age of 4 and bought water from the well. Her life turned around when her family moved to France in order to get a better life. Once there, she still had adapting the culture. She didn't learn french till the she went to college and her parents strict attitude is what helped her divert all her attention to education, Today making her one successful women.
Article by Born Realist
Comments
comments
Join the doers club
Watch inspiring videos and amazing stories
15 Weird Things That Were Perfectly Normal in the Past
The generally later past holds such a significant number of intriguing things that you have never known about and even battle to envision. While some of these things appear to be abnormal and crazy to us, they were totally ordinary and very basic amid that time. As we look through these photos, we can just think about what will influence our own relatives to grin one day. Here are some photographs delineating day by day exercises and things that were extremely standard before, notwithstanding how peculiar they may appear to you today.
15. Vending Machine:
Image Credits: simpleton318/imgur
Such a vending machine was considered as a very normal thing back in 1949 in the USA.
14. Water Massager:
Image Credits: tripfunny/imgur
In 1930 this massager was one of the most favorite things which woman used for their breasts.
13. Hair Straightening:
Image Credits: vintag psuedon/imgur
Who doesn't like straight hair? All the woman do. So, for the purpose of straightening their hair, this was the easiest and most common method used by the woman in 1960.
12. Cocaine As A Remedy?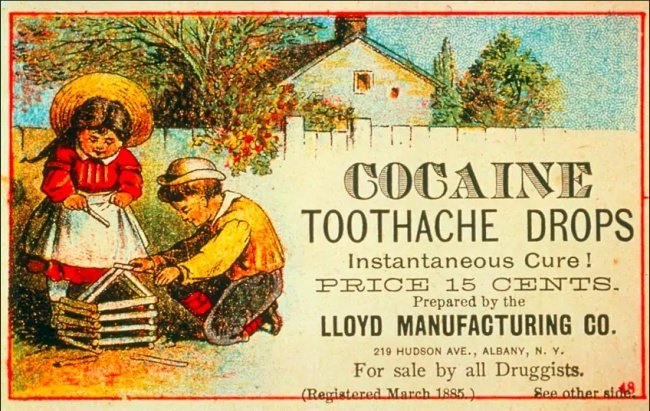 Image Credits: wikimedia
In 1998 people used to use cocaine as a remedy if anyone ha a severe toothache.
11. A Mobile Church:
Image Credits: The Henry Ford/ Flickr
This is a mobile church which was the based on Ford T. It used to have a driver who was a priest. This practice was seen in the USA in 1922.
10. Record-Breaking Omlete: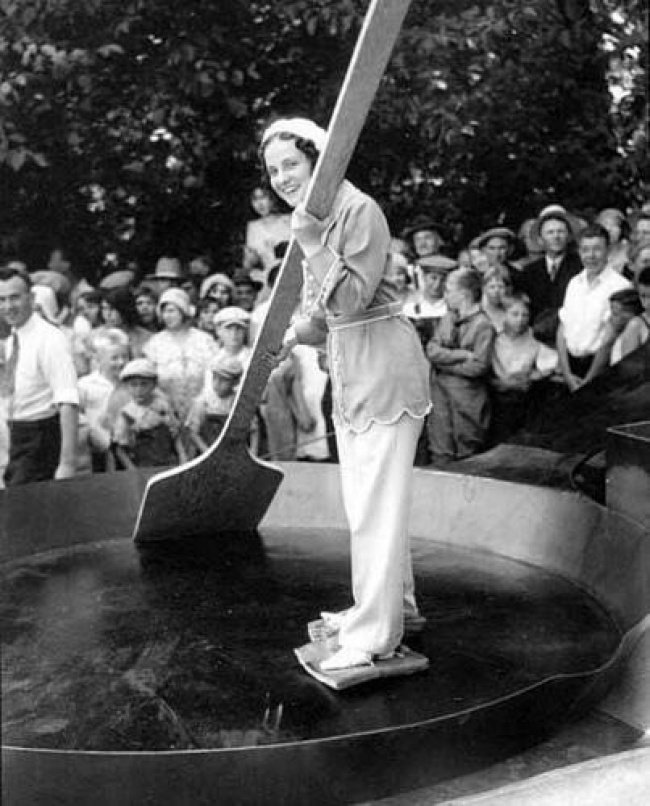 Image Credits: LookdontTouch/imgur
This woman made a record-breaking omelet in a huge frying pan. She had tied bacon to her feet before 7,200 eggs were added to it. This was also done in the USA in 1931.
9. Entertainment:
Image Credits: Sefton samuels/books google
Before the time of online video games and computers children used to play with each other. And this is one of the examples of them having fun with each other.
8. Euphonia:
Image Credits: history-computer
This automaton Euphonia was made in 1860 which was capable of imitating human speech.
7. Anything Better Than This?
Image Credits: Joe Wolf/Flickr
In 1960s kids were used for the advertisement of cigarettes. Can you find anything better than this?
6. Car Seat:
Image Credits: RUAUMOKO/Reddit
This was considered such a cool seat for children in 1940s.
5. The Ghost Team:
Image Credits: Goal
Argentina's football group was booked to play against Bolivia on September 23, 1973. The group was separated into 2 gatherings. One gathering headed out to Tilcara at 2,500 m above ocean level to get used to the conditions. In any case, the Argentina FA overlooked the group and the group never got the primary installment for stores for provisions, the inn, and nourishment. Nobody could obtain data about the squad amid their stay in Tilcara. That is the reason they were called "The Ghost Team."
4. Before The Invention Of Vaccine:
Image Credits: briskt/Reddit
This was the world 105 years ago in 1903. There was a sign present on the left which read "In memory of L. H. Larsson and his beloved wife Emilie and their 5 children who were dead of diphtheria."
3. Automated Caveman:
Image Credits: Modernmechanix.com
This is a picture which was taken from the Popular Science. It is showing how the workers at the Walt Disney Studios are building an automated caveman. It was being made for the New York World's Fair in 1964.
2. Babysitter At Duty: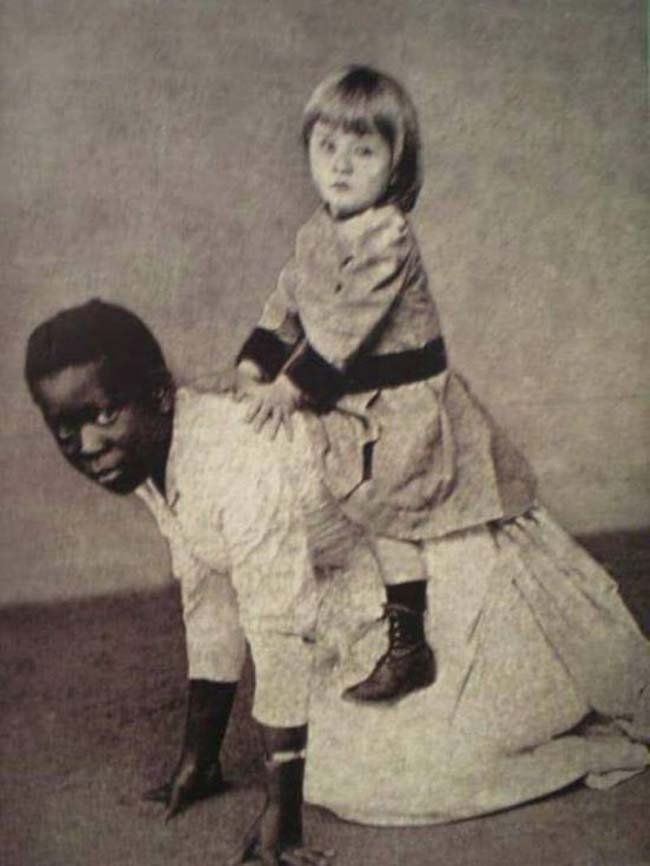 Image Credits: leiordem.com.br
This picture depicts a very ordinary day of a babysitter in the 19th Century.
1. Scared?
Image Credits: sventorfinn.com
This picture shows that this way of scaring people was done back in time too. As this practice can be seen now too.
Comments
comments
Here Are 16 Celebrities Whose Parents Were Murdered
Despite the fact that famous people seem to lead an agreeable, luxurious and colorful life, there is something else entirely to them than what meets the eye. A lot of celebrated individuals today originated from poor foundations and endured tragedies in their childhoods. On this rundown are 16 acclaimed famous people whose guardians were killed. Regardless of whether it was the point at which they were kids or when they had officially become famous, there are a couple of things that can contrast with such a gigantic injury:
16. Kelsey Grammer: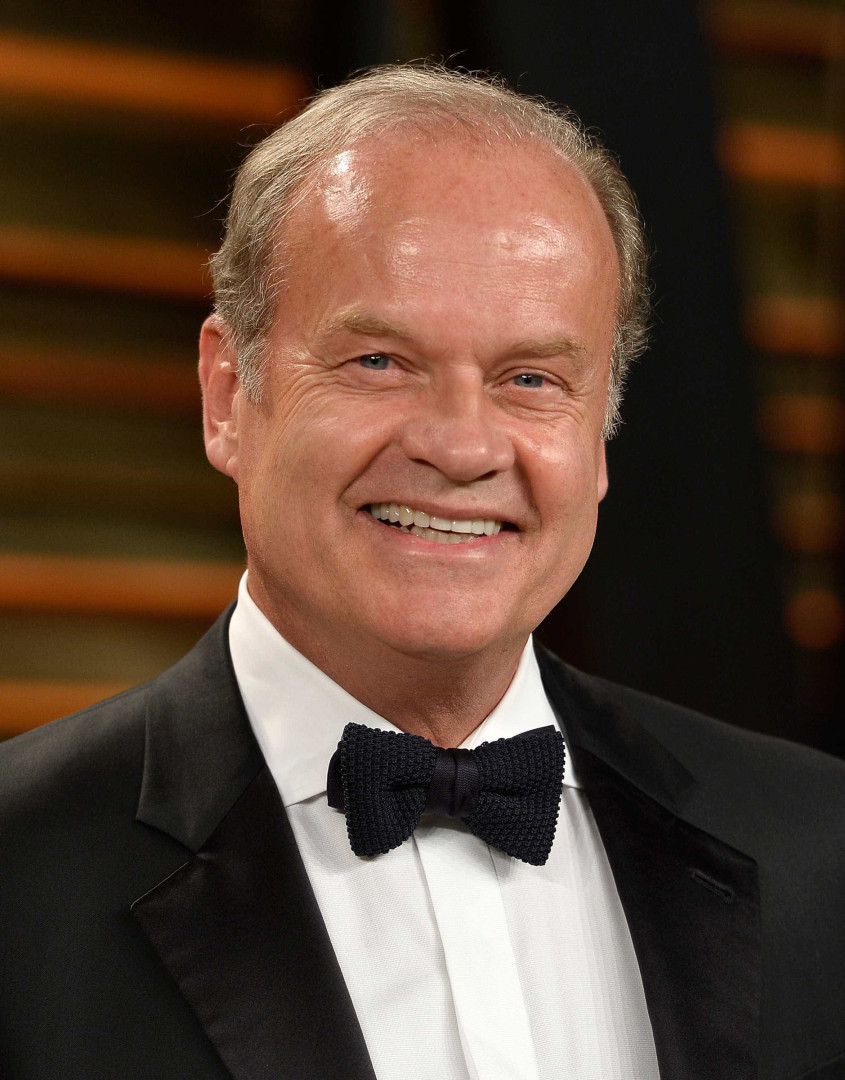 Image Credits: Gettyimages
At the point when Kelsey Grammer was 13, his dad was shot outside their home after his auto had been determined to discharge. The shooter, Arthur B. Niles was not legitimately rebuffed in light of the fact that he was regarded clinically crazy. After seven years, his more youthful sister was pack assaulted and killed by the posse pioneer. The man who pulled the trigger, Freddie Lee Glenn, was immediately captured and charged.
15. Patrick Duffy: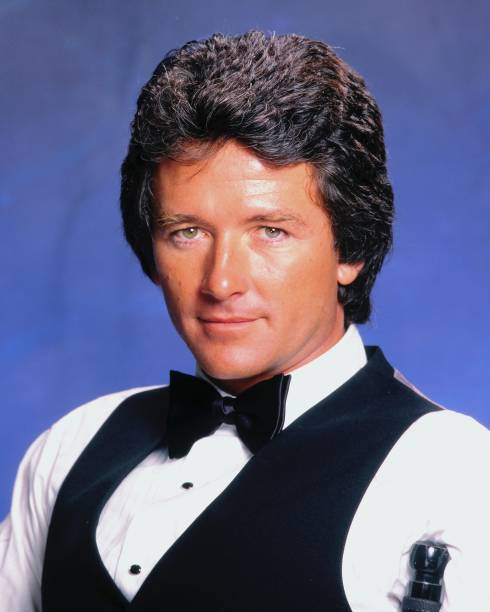 Image Credits: Gettyimages
Patrick Duffy is 68 years. He is basically from Townsend, Montana, United States of America. In 1986, Patrick Duffy's folks, both Marie and Terence Duffy, were slaughtered in the outfitted burglary of their Montana bar. Two men were indicted and they got a sentence of 75 years in jail.
14. Jennifer Hudson:
Image Credits: Gettyimages
Jennifer Hudson is 35 years old. She is basically from USA, Chicago, Illinois.  William Balfour, Jennifer Hudson's irritated brother by marriage who is hitched to Julia, her sister shot and executed Darnell, Hudson's mom, Jason, sibling, and Julian King, nephew, in 2008. Balfour got feelings for all homicides and was given three life sentences.
13. Michael Jordan: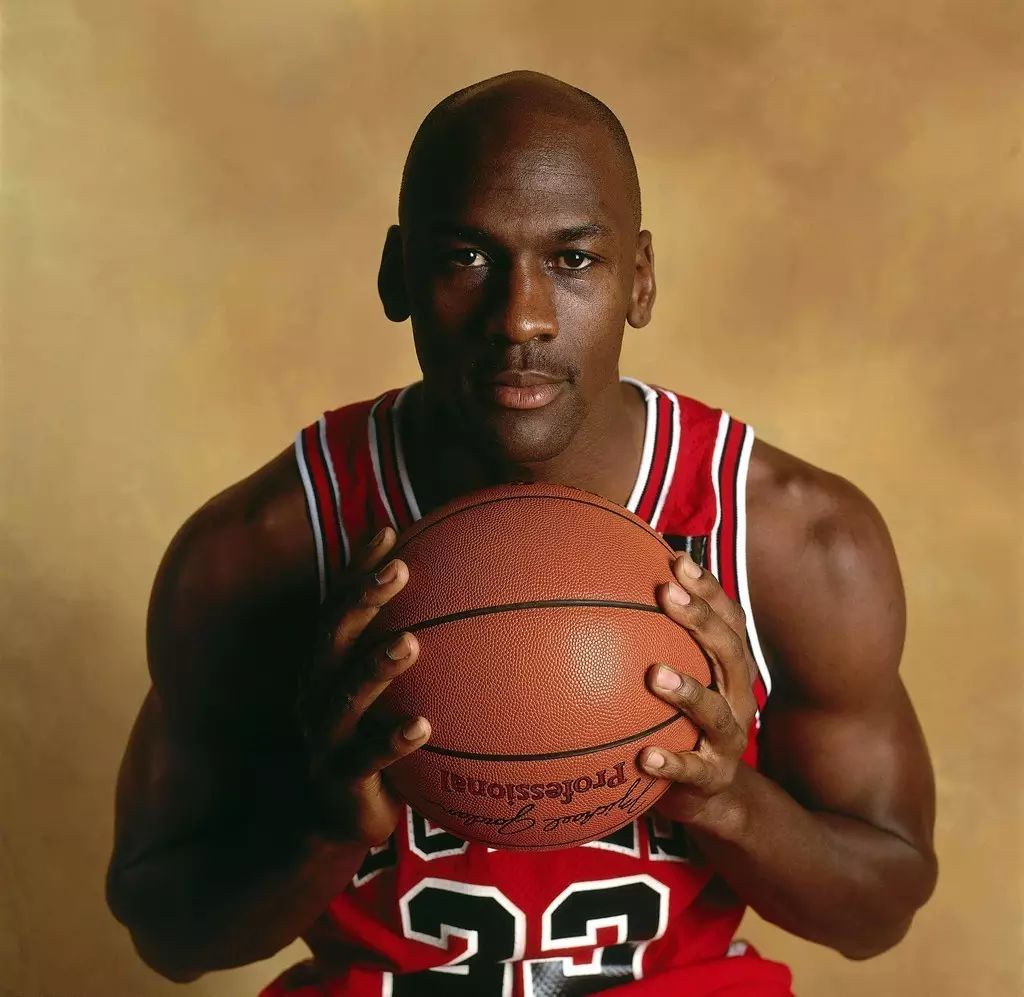 Image Credits: Gettyimages
Age: 54 years old. Origination: New York City, New York, United States of America. James Jordan, Michael Jordan's dad, was killed in 1993. He was shot and executed in an equipped theft in which his auto and different things were stolen, including two NBA title rings which Michael had gotten as a blessing.
12. Charlize Theron: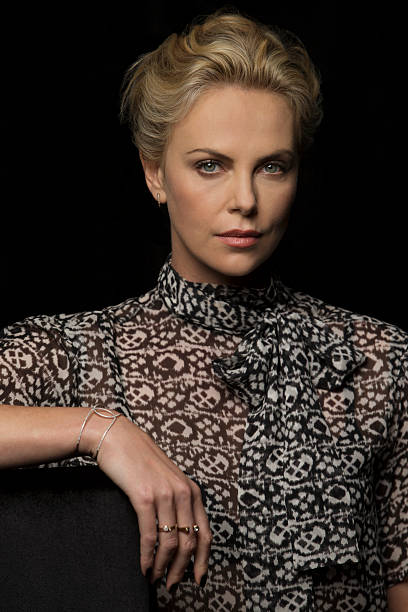 Image Credits: Gettyimages
Age: 41 years. Origin: Benoni, Gauteng, South Africa. Gerda, Charlize Theron's mom, shot and slaughtered Charles, her dad, in 1991. He was a dipsomaniac and after physically assaulting Gerda, shot him as a demonstration of self-protection. She confronted no charges.
11. Dylan McDermott: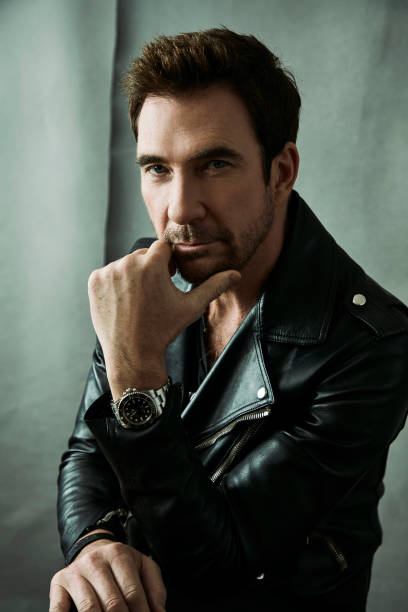 Image Credits: Gettyimages
Age: 55 years. Origin: Waterbury, Connecticut, United States of America. Dylan McDermott was 5 years old when in 1967, Diane, his mom, was shot dead. At first her passing was led as a mischance, however, kill accusations against John Sponza, her sweetheart, were later recorded by the police as Sponza was suspected to have connections to composed wrongdoing.
10. Dave Navarro:
Image Credits: Gettyimages
Age: 49 years. Origination: Santa Monica, California, United States of America. Constance, Dave Navarro's mom, was shot in her West LA loft in 1983. Sue Jory, a companion of hers, was additionally murdered. In 1991, Navarro showed up on "America's Most Wanted" however this was later expelled when a mysterious tip prompted the conviction and capture of John Riccardi, Constance's ex.
9. Gregg Allman:
Image Credits: Gettyimages
Age: 69 years. Origination: Nashville, Tennessee, United States of America. Willis Turner Allman, Gregg and Duane Allman's dad, was killed in 1949 by a wanderer named Buddy Green, to whom he offered a ride home once more from a bar.
8. Charice Pempengco: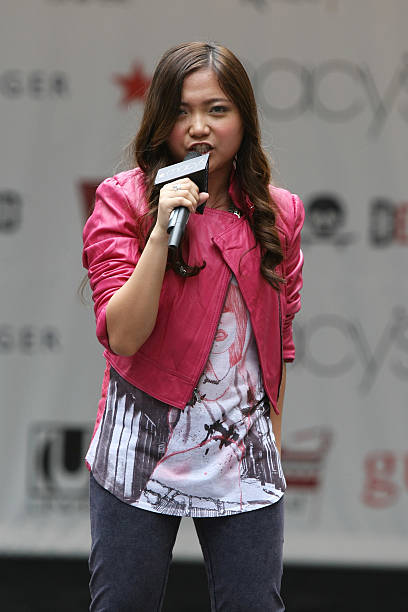 Image Credits: Gettyimages
Age: 25 years. Origination: Cabuyao, Philippines. Ricky Pempengco, "Joy" performing artist Charice Pempengco's dad, was wounded to death in 2011 in the Philippines. The experience happened after he chanced upon an alcoholic who got furious wounded him in the back and chest numerous circumstances utilizing an ice pick.
7. Malcolm X:
Image Credits: Gettyimages
Age: Died at 40 (1925-1965). Origin: North Omaha, Omaha, Nebraska, United States of America. Rev. Earl Little, Malcolm X's dad, was slaughtered by a streetcar in 1931 close to his home in East Lansing, MI. The episode was accounted for as a mischance. Nonetheless, Philbert, Malcolm's sibling, asserts that their dad was "pushed under that auto." He presumed it to be treachery from the Black Legion, a nearby racial oppressor gathering.
6. Omarosa Manigault:
Image Credits: Gettyimages
Age: 43 years. Origination: Youngstown, Ohio, United States of America. Omarosa Manigault's dad was executed when she was just 7 years old. In 2011, she endured another murder in the family when Jack, her sibling, was additionally killed.
5. James Ellroy: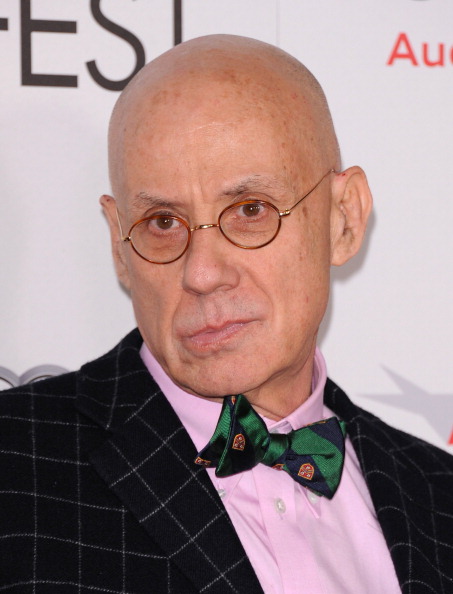 Image Credits: Gettyimages
James Ellroy is 69 years old. He is originally from Los Angeles, USA, California. Geneva, James Ellroy's mom, was choked to death in 1958 by a stocking. To date, the murder stays unsolved.
4. John F. Kennedy, Jr: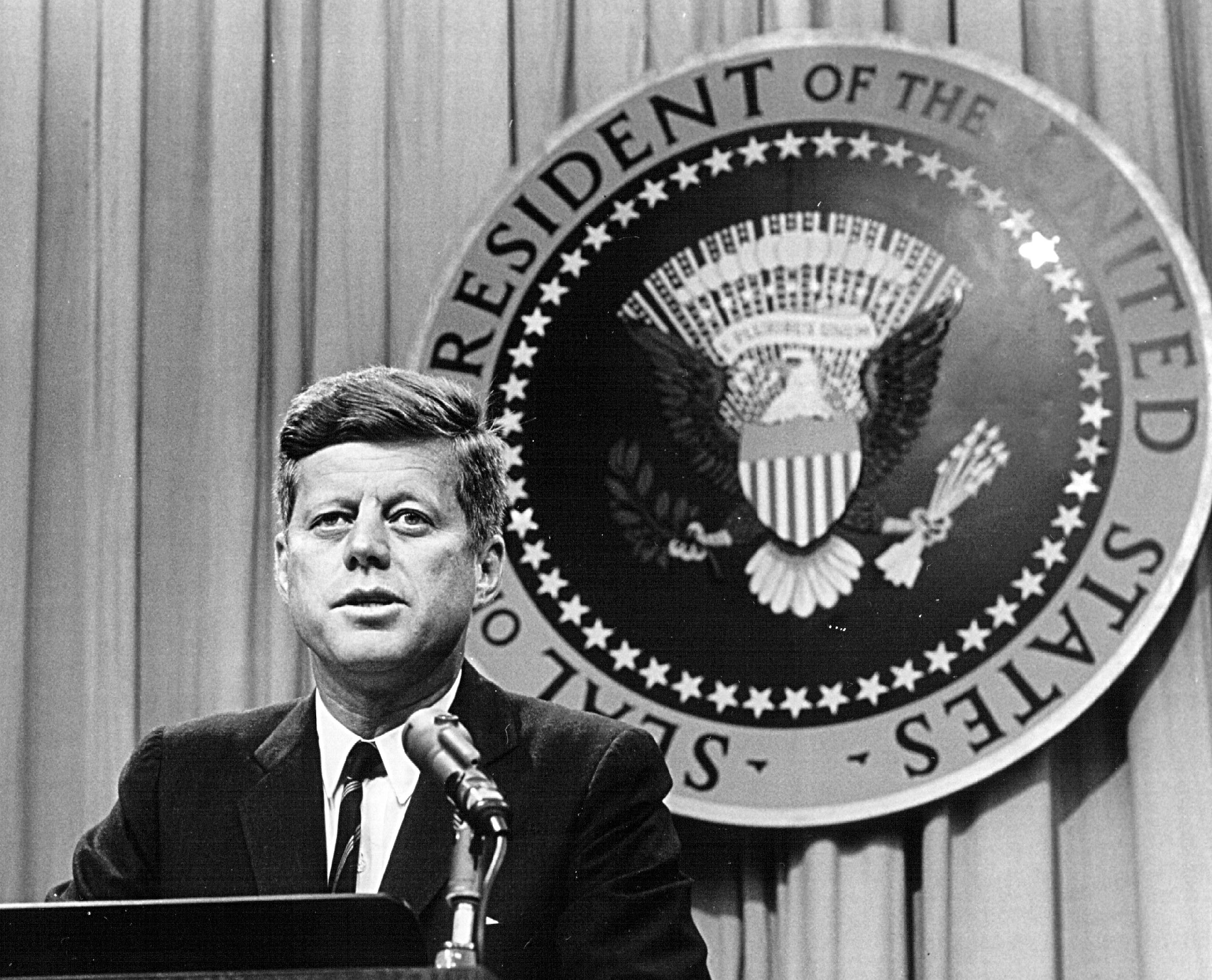 Image Credits: Gettyimages
John F. Kennedy died at an age of 39 years. (1960-1999) His origin is from Washington, D.C., United States of America. John F. Kennedy Jr's. dad, who was the 35th President of the United States, was shot and murdered on November 22, 1963, in Dallas, TX. In association with the wrongdoing. Lee Harvey Oswald was captured. Be that as it may, he too was killed two days after the fact, on November 24, while being exchanged to area imprison.
3. Sean Lennon: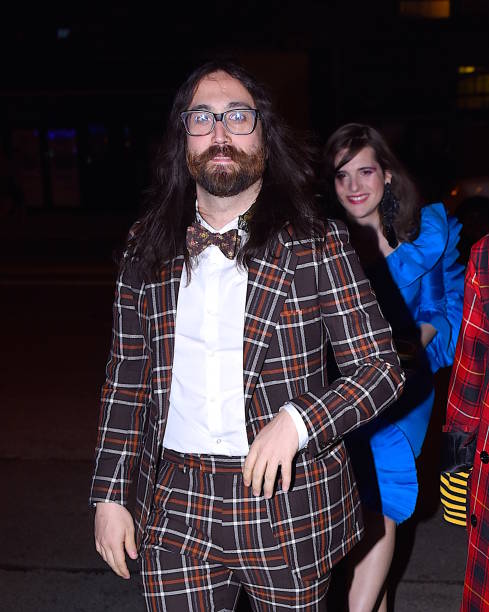 Image Credits: Gettyimages
Sean Lennon is 41 years old. He basically belongs to New York City, New York, USA. On December 8, 1980, John Lennon, performer Sean Lennon's dad, was shot dead. His shooter, Mark David Chapman, confessed and was condemned to 20 years to life for the second-degree kill. He stays in jail starting in 2014 and has been denied parole 7 times.
2. Melvin Mora: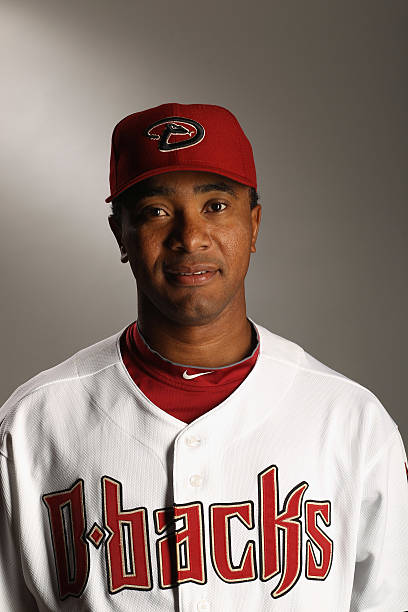 Image Credits: Gettyimages
Melvin Mora is 45 years old. His origination from Yaracuy, Venezuela. In Venezuela, Melvin Mora, was 6 years old when his slaughtered before him. Evidently, the killer mixed up him to be another person.
1. Paul Harvey: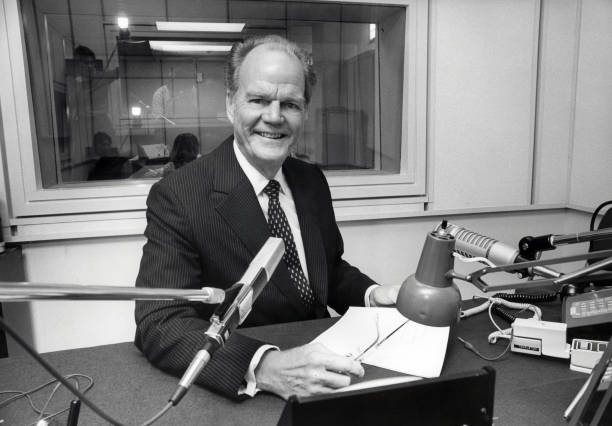 Image Credits: Gettyimages
Paul Harvey died at the age of 91 years from 1918-2009. He basically belongs to Tulsa, Oklahoma, United States of America. Harry Aurandt, Paul Harvey's dad, was killed in 1921 in Tulsa. Aurandt was out chasing rabbits with a police analyst companion of his when he was shot by men who endeavored to ransack them.
Comments
comments
Here Are 21 Strangers Who Photobombed Photos and Turned Them Into Real Gems
A perfect picture consists of good lighting, nice background, and a great pose but sometimes unexpected and spontaneous elements can make a picture even more memorable. Here is a compilation of some amazing photobombs which turned these pictures into true gems.
21. This Biker Who Also Wanted A Piggy Back Picture
Image credits: sizertl/reddit
20. This Couple Just Wanted A Cute Picture At The Mall 
Image credits: TongueCave/reddit
19. This Epic Photobomb At Coachella 
Image credits: Jahneeee/reddit
18. "Took A Photo Of My Buddy While He Was Fishing. I Call This One Damn, She Found Me."
Image credits: brosephs/reddit
17. These Girls Interrupting The Guy Behind's Photoshoot 
Image credits: Lutya/reddit
16. This Asian Family Wanted A Picture With This Boy
Image credits: utrain211/reddit
15. This Subtle Yet Epic Photobomber 
Image credits: princeofthepersia/reddit
14. This Perfectly Placed Photobomb 
Image credits: Draquoir/imgur
13. "What Do You Mean I Am Blocking The View?"
Image credits: NoatakKenway/imgur
12. Some Photobombs, You Just Can't Resist  
Image credits:  neigelthornberry/reddit
11. This Old Man Offered To Take The Couple's Photo. It Turned Out Great Didn't It?
Image credits: Tyguy462/reddit
10. This Couple Spotted This Crew In The Park And Their Wedding Photo Turned Out Amazing
Image credits: creecedogg13/reddit
9. Okay, This One's A Little Creepy 
Image credits: grumbythump/reddit
8. This Man Photobombing A Wedding Shoot
Image credits: unknown/imgur
7. He Wanted To Show Off His Summer Body Too
Image credits: Aleromo/imgur
6. Um, Should We Call An Exorcist? 
Image credits: rocketnews24
5. Just Passing Through 
Image credits: fozzyfreakingbear/reddit
4. The Most Perfectly Timed Landing Ever
Image credits: subbadubdub/reddit
3. This Kid Photobombing The Dog's Picture
Image credits: meetme_inmontauk/reddit
2. This Staff Member Posing For A Photo At The Airport 
Image credits: sumthininteresting/reddit
1. This Husky Wants To Be A Part Of The Family Too 
Image credits: yourmathskills/imgur
These photos prove how sometimes the best things happen by accident.
Article by BornRealist
Comments
comments