Here's How You Can Read Manga Online For Free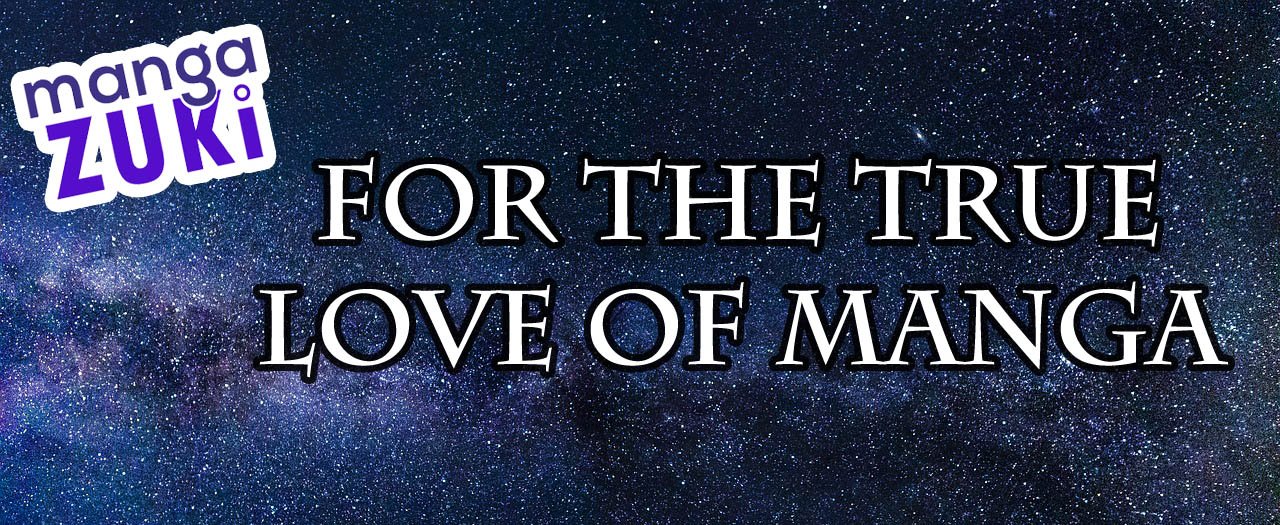 Many people ask me " How to read manga online " instantly after I tell them about some of my favorite manga. Reading manga online has always been a problem for many especially after the Japan manga piracy takedown where many people in Japan were arrested for leaking manga online. But whatever you may call it, the idea of being able to read many without spending a shitload of money on it seems refreshing. So, we decided to Show you an easy way to read it online and want to give you some good resources where you can find what you desire:
1) Read Free Online From Mangazuki:
Mangazuki is an online directory of handpicked manga collection where you can read quality manga online. It gives you an easy and smooth interface with the ability to bookmark your favorite manga(even the page) so you don't ever forget what you are reading. For someone like me, this was pretty helpful. Anyways, continuing onwards; the website has some really great manga that makes you want to read them over and over again. In their about section they say:
Team Mangazuki aims to provide great quality manga related content to of people of all ages. The idea is to spread love for manga and share it with people all around the world. We believe that the amazing stories in different manga need to be shared with the world. With that in mind, we created Mangazuki and decided to make it free for everyone.
I for one, wholeheartedly stand with their vision. I believe they are living up to the mark(after spending hours read manga there). So this is why I decided to share my favorite resource with you. You can check out the site Here: Read Manga Online.
Pro: I was surprised that they have some under-rated and not so easily found manga like Tamen de gushi manga.
Read at Manga Rock:
So, I really do believe that Manga Rock is another great resource for reading some great quality manga. Their site adds great value to the community It's actually just a collection of a lot of manga collected from different sources. I really like the manga player that they have. Reading manga is so much easier with it. If you want to check out their site then here it is
Pros: It has a lovely manga player (This will answer your how to read manga online okay?)
Read at Mangadex (Ans To How to Read Manga Online) :

Unlike other sites, mangadex is the one site that welcomes all kinds of scans. Previously the scans were not allowed to roam free and were lost in creating their own sites but mangadex gave them a home. However, as you can see from the above image, the site isn't user-friendly. But there are some pros reading there, you get faster updates. I would highly recommend checking them ours as well.
Pros: Faster updates from mangadex
Wrapping It Up!
Now, these are some of the great resources available on the web if you want to read some great manga. They are free and I believe I did completely answer you "How to Read Manga Online Free" question in this article. Unless of course you want to read some manhwa like Brawling Go …Kidding!
Well, anyway if you feel that there are some great sites that I have missed, do let me know about it in the commend below.
4) Mangareader:
Mangareader as in THE "Read Manga" Site is an online site inviting manga lovers to read for free. With personal attention to every single reader, Mangareader is definitely a site a site all manga lovers will enjoy reading on. 
 With thousands of readers visiting their site every day, the love for Manga is inevitable. With a tempting background, Mangareader unquestionably is the most beguiling Manga website online.
Mangareader has the complete Naruto collection has become the most read and most popular manga available on their website. Mangareader is not an impersonating online Manga profile, you can rest assured that their content is absolutely legit. 
This is amazing for anyone who is looking for the fairy tale manga read online option because this site has the fairy tale manga plus just like other sites it is just as amazing as any manga fox directory and manga panda. Plus it also has the maximum ride manga read online option.
Pro: Not only is Mangareader a free of cost reading platform for Manga lovers but it provides translated copies of Japanese Manga to people of all origins. It has an app too, that can be installed through Google Play for free!
5) Mangabat:
Mangabat probably is one of the best sites to read manga. It has a complete collection of manga online. The site has taken an unprecedented step of arranging Manga in several chapters for the convenient use of its readers.
Therefore, reading Manga on Mangabat definitely is time well spent. The site is updated regularly i.e they update by the hour. Mangabat is an efficient reading resource for Manga lovers and the fact that it is free is definitely a plus.
During my research, I discovered that Mangabat has 33 different genres of Manga to entertain its audiences with, including underrated Manga like Doraemon. On Mangabat, not only do you have the opportunity to read the manga online but there is always the option of turning up the quality of the manga, which makes the whole experience better.
Bookmark restoration is yet again, another unique feature of this site. On personal preference, many people have given this website a five star.
This site is so good that you'll find yourself sitting down to read ten manga at times! This site is very well reputed, just like manga panda and has more manga than any manga fox directory. Pus it has the maximum ride manga read online option as well.
Pro: You will enjoy the site a lot because of the many unique manga they have collected, I was especially surprised when I found out that they had updated Hajime no Ippo's 1230th chapter shortly after it's release in Japan.
6) MangaSim:
Mangasim or as I call it Manga-magnetism, is evidently a great manga site that provides great manga for unconditional lovers of Manga with free access all year round. Mangasim is a site that can be recommended for people of all ages. Even though Mangasim is a frequently visited Manga website, most of the content that this website has, is for women and about female heroism.
However, the website is committed to providing an extensive range of Manga with content from different genres. With 40 genres to be exact, Mangasim,  undoubtedly is a site to be fully explored for whose wanting to read manga to the fullest.
This is amazing for anyone who is looking for the fairy tale manga read online option because this site has the fairy tale manga plus just like other sites it is just as amazing as any manga fox directory and manga panda. Plus it also has the maximum ride manga read online option just like all the websites mentioned in our list.
Pro: Mangasim is very accessible. Adult Manga for some audiences is distinguishably highlighted which makes your experience worthwhile and suitable for all ages.
7) Mangakakalot:
" ….. updates fastest, synthesized, fullest, 24 hour free with high quality images Manga…."
As I narrowed my research to very few of these Manga sites, Mangakakalot undoubtedly caught my eye.
The site is divided into five primary search tabs i.e latest manga, hot manga, new manga, completed manga, read light novel tab. This classification really allows readers to easily browse through the website. Mangakakalot is user-friendly and leaves a small summary of the manga for you to read which makes their webpage perfect.
The website keeps you notified with every new Manga chapter or completed series that they post so that you never miss any details of your favorite Manga. Mangakakalot has a Facebook page with 5.25k followers and the page is very responsive to personal requests. Mangakakalot updates fast and its loading time is also great, the site has this top speed browsing feature which makes your reading experience all the better.
Pro: A registered account will help you avail maximum benefits on the website. Unlike other Manga websites. Manga on Mangakakalot can be translated into multiple languages.
8) Acgmonster:
If you are wondering where to read action, adventurous, and classic Manga then Acgmonster is the place for you. Unlike other online Manga websites, Acgmonster has a simpler web design which is great for manga readers who have just started to read manga. Acgmonster has all its categories listed on its web cover in a very simple way which really helps the reader. The site has a mix of English and Japanese Manga so it's available to people from both origins.
Do you ever have trouble reading Manga, because you thought you liked one and then when you start reading it, it isn't as good as you thought it was? Then you don't need to worry anymore, Acgmonster gives brief details about every Manga available on their website so it's very easy for you to choose from and decide accordingly. Acgmonster has no registration policy for visiting and reading purposes either!
Pro: There is a shorter range of genres to choose from so you'll never mix them up.
Crunchyroll adopts a totally different approach of engaging its visitors with Manga of their choice.
It is a multi-role website that does not specifically target a single kind of audience. Apart from vast options of Manga that people get to choose from, it also has a Premium streaming option that can be tried for free.
The website is updated every 10 minutes and so you don't have to wait months for your favorite manga. The site is extremely popular among Manga lovers as they get the opportunity to interact in the comment box and through the Facebook connect option that Crunchyroll provides.  
The last news thread that I joined at Crunchyroll had about 70k views. Crunchyroll is unique in its own way, for example, if you don't want to read manga immediately you can just read the summaries of the manga that Crunchyroll provides.
Plus this website is also excellent for those who are trying to find some "manga 18+ read free online" and is looking for something similar to manga panda or something organized like a manga fox directory, plus crunchyroll is considered one of the best sites to read manga so you are bound to find the best manga online which means its perfect for people looking for "maximum ride manga read online" option as well.
Pro: It has many Japanese news forums, and shows that are accessible for free with limitless editions of Manga.
10) Mangago:
Mangago is a romantic Manga reading platform for many users. If someone has a query or some misunderstanding, they may write in a question as 170k people have done. With automatically refreshing feeds every few seconds, Mangago is more of a modern Manga reading webpage with an option to reconcile with your peers.
Mangago offers a reunifying experience to many readers to read manga.
If you just forgot the last Manga you read, but you found it to be very interesting, then you have nothing to worry about because Mangago has this History icon that would help you keep check of all the Manga you've read previously. It's relieving and a praisable factor of the website.
Pro: It has a free subscription that will keep you updated with recent uploads and exclusive offers.
Wrapping It Up – Read manga!
These are some of the best resources available on the web if you want to read manga. They are free and I believe I did completely answer your "How to Read Manga Online Free" question in this article. Unless of course, you want to read some manhwa like Brawling Go (which by the way you can also find on one of these websites)
Happy Manga reading to you all!
Comments
comments
Join the doers club
Watch inspiring videos and amazing stories