Shocking Life Story of Katy Perry
Real Name

Katherine Elizabeth Hudson
Nickname
Katy Hudson, Katy Brand, Katherine Elizabeth Brand, Pickle, KP, Katy Bird, The Queen of Cool, KatyCat, K-Pez, Chuckie, Pussycat
Profession
Singer, Songwriter, Actress, Philanthropist, Businesswomen
Height
In centimeters: 173 cm
In meters: 1.73 m
In feet inches: 5'8''
Weight

In kilograms: 61 kg
In Pounds: 134. 5 lbs
Measurements
36-25-35
Eye Color
Blue
Hair Color
Blonde
Net worth
$125 million (2016 estimate)
Spouse
Married: Russell Brand in 2010
Divorce: 2012

Genres
Pop
Rock
Instruments
Vocals
Guitar

Years Active


2001–Present
Labels
Red Hill
Java
Columbia
Capitol

Associated Acts
The Matrix
Website
katyperry.com
Date Of birth
October 25, 1984
Age
33 Years
Hometown
Santa Barbara, California, U.S.
Hobbies
Golf
Collecting Antiques
Religion
She does not follow any specific Religion but states that she prays all the time
Ethnicity
English, German, Irish, and Portuguese
Nationality
American
Parents
Father: Mary Christine (Née Perry)
Mother: Maurice Keith Hudson
Siblings
Brother: David
Sister: Angela
Favorite Movie
Lolita (1997)
Favorite Book
The Help (Kathryn Stockett)
Favorite Place
Japan
Favorite Color
Pink, Aqua, Blue
Filmography
The Smurfs (2011)
Katy Perry: Part of Me (2012)
The Smurfs 2 (2013)
Brand: A Second Coming (2015)
Katy Perry: The Prismatic World Tour (2015)
Katy Perry: Making of the Pepsi Super Bowl Halftime Show (2015)
Jeremy Scott: The People's Designer (2015)
Zoolander 2 (2016)
Zodiac Sign
Scorpio
Discography
Perry discography
Katy Hudson (2001)
One of the Boys (2008)
Teenage Dream (2010)
Prism (2013)
Witness (2017)
Inspirational Artist
Queen's Freddy Mercury
Debut Album
Katy Hudson (2001)
Best Friend
Shannon Woodward
If you like listening to music you are probably familiar with Katy Perrys albums and songs, she is one of the most popular and celebrated singers of our time, having a net worth of about $ 125 million, she is appreciated for her music across the globe and has fans on every corner of the world, her concerts are sold out before the final dates arrive and she has been nominated for eleven Grammys. Sounds like a glamorous and successful life, doesn't it?
Well, it turns out that things weren't always this good for Katy Perry and everything she's gained is because of her hard work and dedication. We've penned down the struggles and highlights of her life, we believe it'll leave you shocked, but inspired as well!
Living With A Rigorously Religious Family and How it All Started: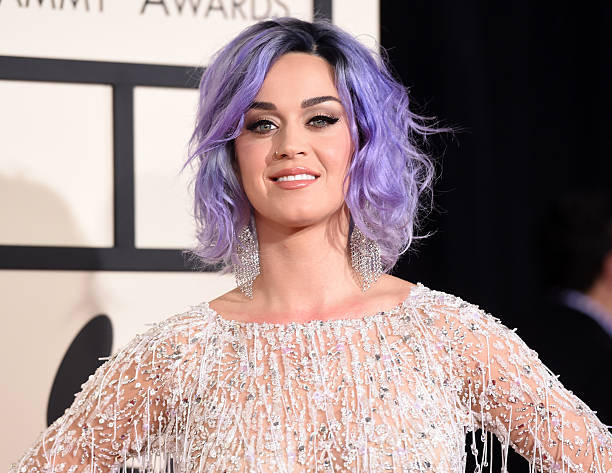 Image credits: Getty Images
Katy Perry, in her biography, says was born into a very religious family and so she wasn't allowed to listen to secular music at all and simply listened to gospel music. Her parents, pastors Mary Christine and Maurice Keith Hudson were both pastors after having settled down after a wild youth.
She had an older sister and a younger brother and the family struggled financially for a good amount of time, eating foot stamp and sometimes eating at the congregation of her parent's church. She fell in love with music at an early age though and started singing at her parent's church. In her home, she was only allowed to listen to religious gospel music but she soon started listening to secular music by listening to CDs with her friends.
Her brother describes her as a bit of a tomboy as a child and she wanted to live her life like a normal California girl and started rebelling against her parents and created a Gospel record by the name of Katy Perry Hudson, before the record fell through and her music reached very few people (less than 200), but she wasn't ready to give up of-course and decided to move to LA to record secular music. Now, Katy Perry doesn't associate with any religion but says that she prays from time to time to calm herself.
Teenage life and Breakthrough – Katy Perry Biography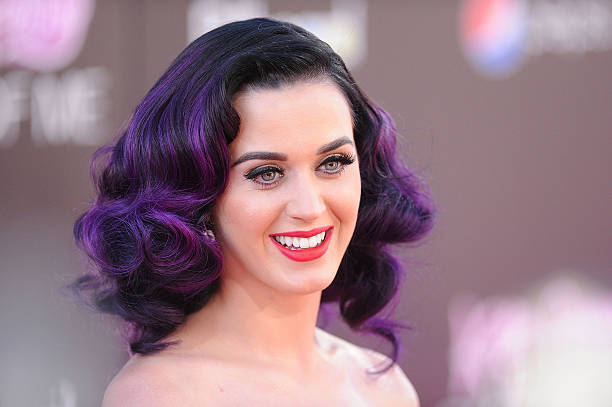 Image credits: Getty Images
Things were hard for her at the start, she was just 17 when her first album was shelved when her record label Java was dropped after which she started working with Columbia Records but her album was dropped again by the label when it was almost complete. After the label dropped, she started working with a company called Taxi Music.
As she says in the Katy Perry Biography, Her big breakthrough came when in 2009 when her album "One of the Boys" which was highly appreciated, and her hit single "Teenage Dream" took the music world by storm and kick-started her career with a bang. She toured in 2008 and hosted two MTV Europe Music Awards becoming the first person to host two European awards.
Learn Also: Life Lessons
Fun Facts – Katy Perry Biography: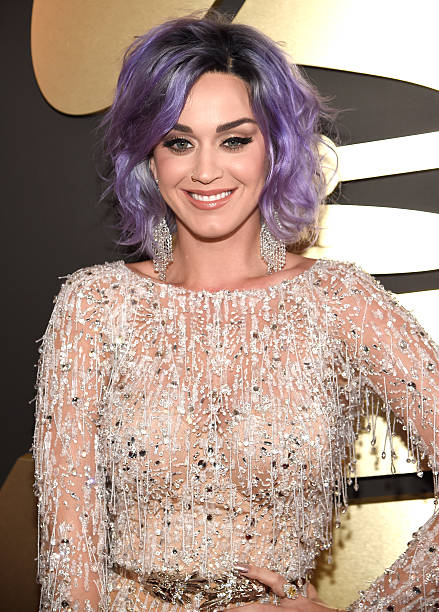 Image credits: Getty Images
Katy Perry is a vocal person
She is strongly feminine and comments that she doesn't need a Prince Charming and believes in getting her own happy ending, but that doesn't mean that she doesn't believe in love, Katy Perry simply has a different perception of it,
 For a modern woman it is important to be supported and that there is equality in every aspect, and that it's not two halves that make a whole – it's two wholes that make a whole. – Katy Perry Biography
Katy Perry perception of feminism differs from common believes as well, she says that while she is strong she still goes through highs and lows and goes through phases of depression and anxiety like any other person does. She also believes that she is a combination of all kinds of women, that a single label can't define her.
View More: Celebrities First Jobs
Katy Perry believes that it's important to be confident in ones-self and if a person is, he or she can basically pull anything off and can achieve any goal however much of a long shot it appears to be.
Katy Perry Real name:
Many people seem to wonder what her real name is. It's "Katheryn Elizabeth Hudson".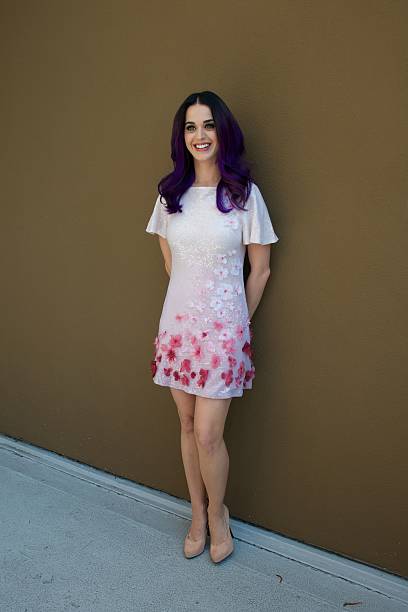 Image Credits:  Getty Images
Katy Perry likes to believe that she's a good girl at heart because she believes in love, integrity, and respect. And while she isn't religious she likes to believe in astrology and aliens!
Katy Perry thinks it's important to find yourself and she says that if you want to achieve something in life you will need to nurture your given gift and get better and better at what you do.
Katy Perry believes that the true path to happiness is through self-improvement and self-love and says that;
If you are not happy with something, you should change it. So I went to a lot of therapy, and finally, I am able to speak up for myself: You are going to hear me roar! -Katy Perry Life
Katy Perry has a good relationship with her parents now despite what the problems she had faced in the past;
I think sometimes when children grow up, their parents grow up. Mine grew up with me. We coexist. I don't try to change them anymore, and I don't think they try to change me. We agree to disagree. -Katy Perry life
Katy Perry wants her fans and Hollywood enthusiasts, in general, to understand that people are just people and that no one is perfect, and that you don't need big money or fancy cars, that it's all the same everywhere;
 I still want to be as approachable and relatable as possible – when I meet fans and they're crying, I'll say, 'Calm down, there's nothing to cry about.'
Liked This? Visit: Bill Gates Quotes About Success
Comments
comments
Join the doers club
Watch inspiring videos and amazing stories