Tired of wires but can't find a set of Bluetooth earphones that are good enough for you? Well, we have you covered on that front and boy are you going to enjoy what the wireless earphones we have lined up for you at Introducing the HBQ i7 Twins True Wireless Earphones!

image credits: Born Realist Shop
These headphones are going to make your life ten times easier by reducing distracting sounds and canceling out echoes. They're super lightweight despite being high quality to ensure extra comfort for you making you forget that they are even in your ears when you aren't listening to music! They have an amazing battery life of 4 to 5 hours and they support hands-free calling too and are powerful too! (4.2 delivers high-quality and lag-free connections, yes we know, amazing)
image credits: Born Realist Shop
And the good news is that they are available on Born Realist Shop at a special discount! And you probably agree by now that your phone and you can't do better than the twins i7! So what are you waiting for, get it them before the discount runs out and make your life distraction free! You can buy it here!
Comments
comments
Join the doers club
Watch inspiring videos and amazing stories
Big Bounty Hunter Online Webinar is Being Arranged by Shahmeer Amir and it's a Once in a Lifetime Opportunity!
This is it, everyone! Shameer Amir is finally stepping up on the big stage to give an amazing seminar called the big bounty hunter Online Webair on 12th June and is setting up to share all of his tips and tricks on how to score big as an online bug bounty hunter to the 100 limited people in attendance!
Shahmeer is one of the worlds best Ethical Hacker and has hacked into 400+ companies:
Shahmeer is the founder of Vieliux an ethical hacking company and has made thousands of dollars by finding bugs and major flaws in the security systems of different internet tycoons like google, facebook, Microsoft etc and is finally ready to share his knowledge and his golden experience!
The tips he'll share aren't available on the net anywhere and will turn you into the best hacker version of yourself!
The topics that will be covered will be an introduction to bug bounty hunting, basics of bug bounty hunting, how to use bug bounty platforms, how to write a bug bounty report and how to increase the chances of a higher bounty. All you have to do is fill the form in the link given below and for a small fee of 70 USD, you can learn extremely valuable information that might just make you the next big thing!
Well, what are you waiting for then?
Have you ever wanted to make it big? Well, this is your chance sign up now, 12th June isn't far away!
The registrations for the webinar end on Monday, June 11th, 2018, 11 pm. You can register here:
Registration Link: https://goo.gl/forms/4NtKKQ5rmQxRhK7p2
Comments
comments
Things to Check When Hiring a Wedding Photographer in Bangalore
I have had the chance to hire a handful of wedding photographers. I have had family members get married and have played an active role in the hiring process of many of the vendors who took care of the event. One of the most important hires that are made to help celebrate and remember the wedding event is the wedding photographer. I have listed my top 5 items to pay attention to when hiring a wedding photographer in Bangalore.
5. The first is the price:
I say this because there are some absolutely fantastic wedding photographers in Bangalore available today who have only recently begun to do weddings because of the downturn in the economy. It is important that you check the price of the package before you begin to engage the person or company in any significant dialogue. I have found that many times people begin to really like the work of certain photographer only to then learn that the price of the service is far out of reach for the person purchasing the service. Learn this quickly and save yourself and the vendor their precious time.
4. The second is quality of work:
Be sure to have the chance and to take the time to review the work done for other clients of theirs after you have described what type of service you are looking for. This will give you a comfortable feeling about the photographer and allow you to relax while enjoying your big day. Many photographers have a certain style that they tend to stick with. If the style of your vendor is very different than the style that you would like to have at your wedding, consider that a reason to say no.
3. The third area is the professional appearance:
This is important because every one of your guests will look at the wedding photographer in Bangalore and will watch them work throughout the course of the big event. Be sure that they have a professional appearance and that they have the ability to blend in as much as possible. The best way to get a solid feeling for this is to actually go and see them work. Take advantage of the offer if it is available to you to go to see them. That visit can reassure your choice and allow you to be that much more comfortable on your wedding day.
2. The fourth area to look into is the area of the album preparation:
Be sure to check out the wedding albums of past clients and be sure to find one that is similar to the one you would like to have as your keepsake. Many photographers offer video services and complete album packages. Get the one you want, that you can afford, and one that the vendor has provided before. You do not want to be the first to try a new service out on your wedding day.
1. Finally, follow up service is extremely important:
When you speak with a reference, ask them about how prompt the vendor is at getting back to them when they had questions or concerns. Many vendors are very attentive before a sale is made but then less than quick when the money has changed hands.
Comments
comments
Dr. Sergio Alvarez (a Plastic Surgeon) Doing What He is Best at
Dr. Sergio Alvarez has been recognized as one of America's top young Hispanic board-certified plastic surgeons, who operates out of Miami, Florida, at his highly recognized practice he runs with other top doctors, called Mia Aesthetics (miaaesthetics.com). Originally from El Paso, Texas, with his family growing up in Mexico, he has been operating for over 7 years and specializes in Breast Augmentation, Rhinoplasty, Tummy Tucks and Face Lifts; He is also in high demand from various celebrities around the world who want him to do their work and has been seen in the past mixing and mingling with stars such as Miley Cyrus, Heidi Klum, and Elton John.
7. Background:
Dr. Sergio Alvarez grew up in El Paso, TX, which borders Mexico; and it was this unique meshing of cultures that ultimately shaped his upbringing. It gave him a unique perspective on life in general and the sociopolitical struggles two distinct cultures have. His father is a physician as well, so at a young age he was exposed to the medical field. His father was no doubt his biggest role model and the one that always pushed him to do what he wanted to do. Even though he was a physician, it wasn't his desire that he followed his footsteps, rather that he choose something that he was passionate about. After seeing his first open heart surgery at the age of 10, he knew that there was nothing else he wanted to do than to be a surgeon. The ability to know what he wanted in a career at such a young age gave him the ability to focus and achieve his goals by the age of 32.
6. Accomplishments over the years:
He considers himself very successful as he has been able to build a flourishing business by the age of 35. At Mia Aesthetics he, alongside the other doctors there, are operating on over 100 patients a week and growing. He has been able to see the world, traveling to places such as Africa, China and the middle east and developed hobbies such as flying helicopters.
5. Uniqueness about Mia Aesthetics:
Mia Aesthetics is a place where he offers advanced cosmetic surgery at affordable prices. He has gathered board certified plastic surgeons who are leaders in the field and made them accessible to people from all over the world. Mia prides itself on creating an environment that is not only educational but also fun while undergoing the journey of cosmetic surgery.
4. Overcoming tragedies:
Dr. Sergio Alvarez's has never faced any tragedy in life, but he thinks his greatest challenge is to learn how to deal with separating his emotional involvement with his patients. During residency, he had to deal with some real gut checks. Seeing families dealing with the loss of a loved one, or traumas that leave people disfigured or permanently scarred, is a difficult thing to not be affected by. He thinks ultimately being a surgeon; part of the strength that builds his character is to be present and a pillar of support for those who are suffering, whether physically or emotionally.
3. Goals for the future: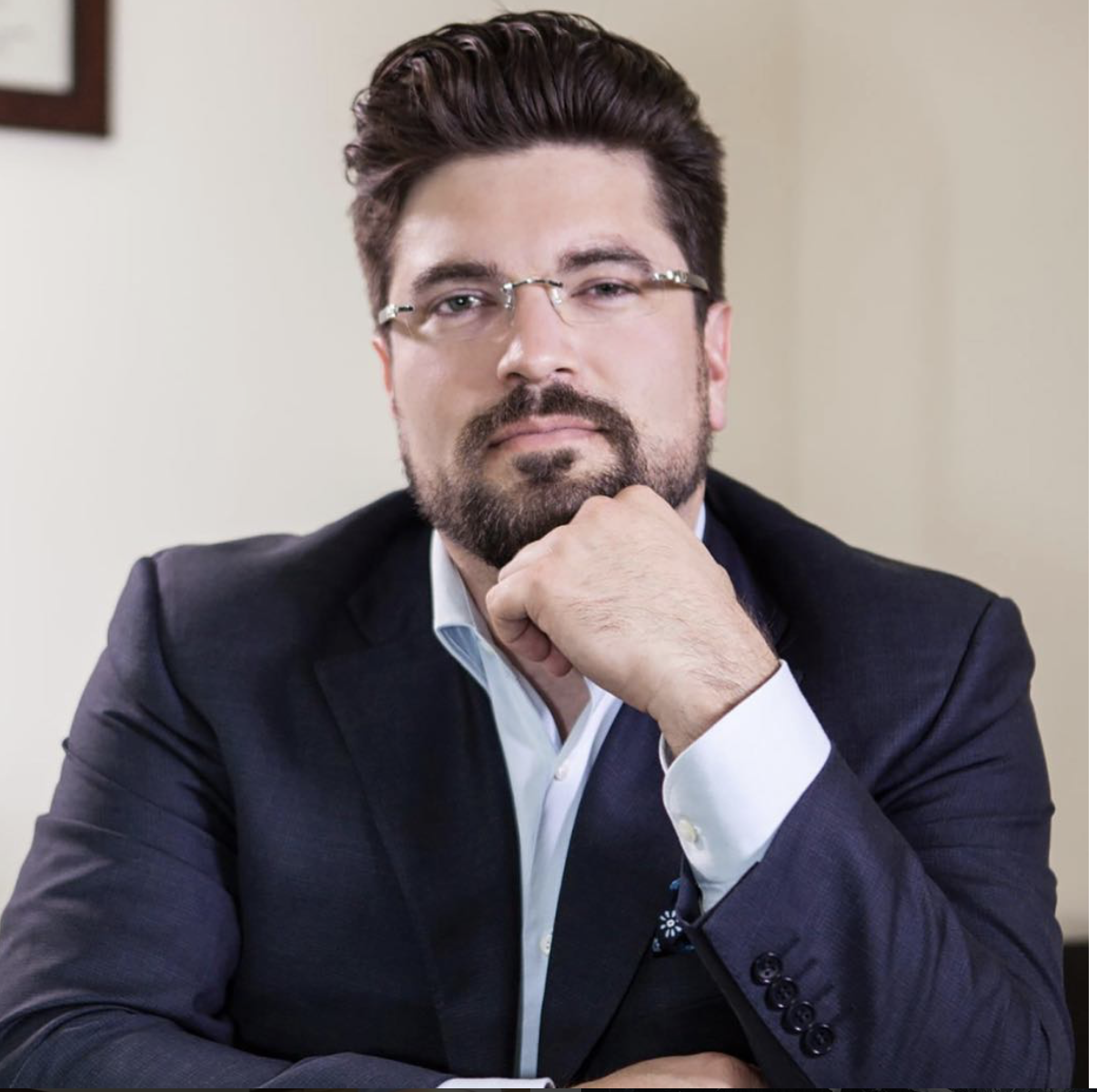 His ultimate goal for future is to team up with a colleague from Spain so that they can start developing an international clinic that satisfies his expectations to a high end, glamorous practice that provides the finest surgeons from all parts of the world. He would like to build an international brand that again brings the allure and glamour back to their field. He believes that beauty and vanity is a large part of every culture and crosses all borders. Professionally, he likes to dedicate about 3 months out of the year traveling on mission trips. He would like to dedicate that time to donating his talents and abilities to those that are less fortunate. In specific, he would like to direct a foundation that treats people, specifically children, affected by war. Most people are unaware of this, but his specialty of plastic surgery was born from the atrocities of WWI.
2. Words of wisdom:
According to him the best advice he ever got is from his father. He says:
"Do what you love and be the best you can be!"
1. Making the world a better place today:
Apart from looking into opportunities to donate scholarships to passionate people, he is a big supporter of small charities. He think large charities with corporate sponsors make a big impact, but it's the small charities that support smaller or local causes that make an even bigger one. He think these organizations truly instill a strong culture of philanthropy at the local level. He also likes to donate his time, which ultimately gives him the greatest sense of pleasure to be able to meet some very interesting people.
Comments
comments