Dr. Sergio Alvarez (a Plastic Surgeon) Doing What He is Best at
Dr. Sergio Alvarez has been recognized as one of America's top young Hispanic board-certified plastic surgeons, who operates out of Miami, Florida, at his highly recognized practice he runs with other top doctors, called Mia Aesthetics (miaaesthetics.com). Originally from El Paso, Texas, with his family growing up in Mexico, he has been operating for over 7 years and specializes in Breast Augmentation, Rhinoplasty, Tummy Tucks and Face Lifts; He is also in high demand from various celebrities around the world who want him to do their work and has been seen in the past mixing and mingling with stars such as Miley Cyrus, Heidi Klum, and Elton John.
7. Background:
Dr. Sergio Alvarez grew up in El Paso, TX, which borders Mexico; and it was this unique meshing of cultures that ultimately shaped his upbringing. It gave him a unique perspective on life in general and the sociopolitical struggles two distinct cultures have. His father is a physician as well, so at a young age he was exposed to the medical field. His father was no doubt his biggest role model and the one that always pushed him to do what he wanted to do. Even though he was a physician, it wasn't his desire that he followed his footsteps, rather that he choose something that he was passionate about. After seeing his first open heart surgery at the age of 10, he knew that there was nothing else he wanted to do than to be a surgeon. The ability to know what he wanted in a career at such a young age gave him the ability to focus and achieve his goals by the age of 32.
6. Accomplishments over the years:
He considers himself very successful as he has been able to build a flourishing business by the age of 35. At Mia Aesthetics he, alongside the other doctors there, are operating on over 100 patients a week and growing. He has been able to see the world, traveling to places such as Africa, China and the middle east and developed hobbies such as flying helicopters.
5. Uniqueness about Mia Aesthetics:
Mia Aesthetics is a place where he offers advanced cosmetic surgery at affordable prices. He has gathered board certified plastic surgeons who are leaders in the field and made them accessible to people from all over the world. Mia prides itself on creating an environment that is not only educational but also fun while undergoing the journey of cosmetic surgery.
4. Overcoming tragedies:
Dr. Sergio Alvarez's has never faced any tragedy in life, but he thinks his greatest challenge is to learn how to deal with separating his emotional involvement with his patients. During residency, he had to deal with some real gut checks. Seeing families dealing with the loss of a loved one, or traumas that leave people disfigured or permanently scarred, is a difficult thing to not be affected by. He thinks ultimately being a surgeon; part of the strength that builds his character is to be present and a pillar of support for those who are suffering, whether physically or emotionally.
3. Goals for the future: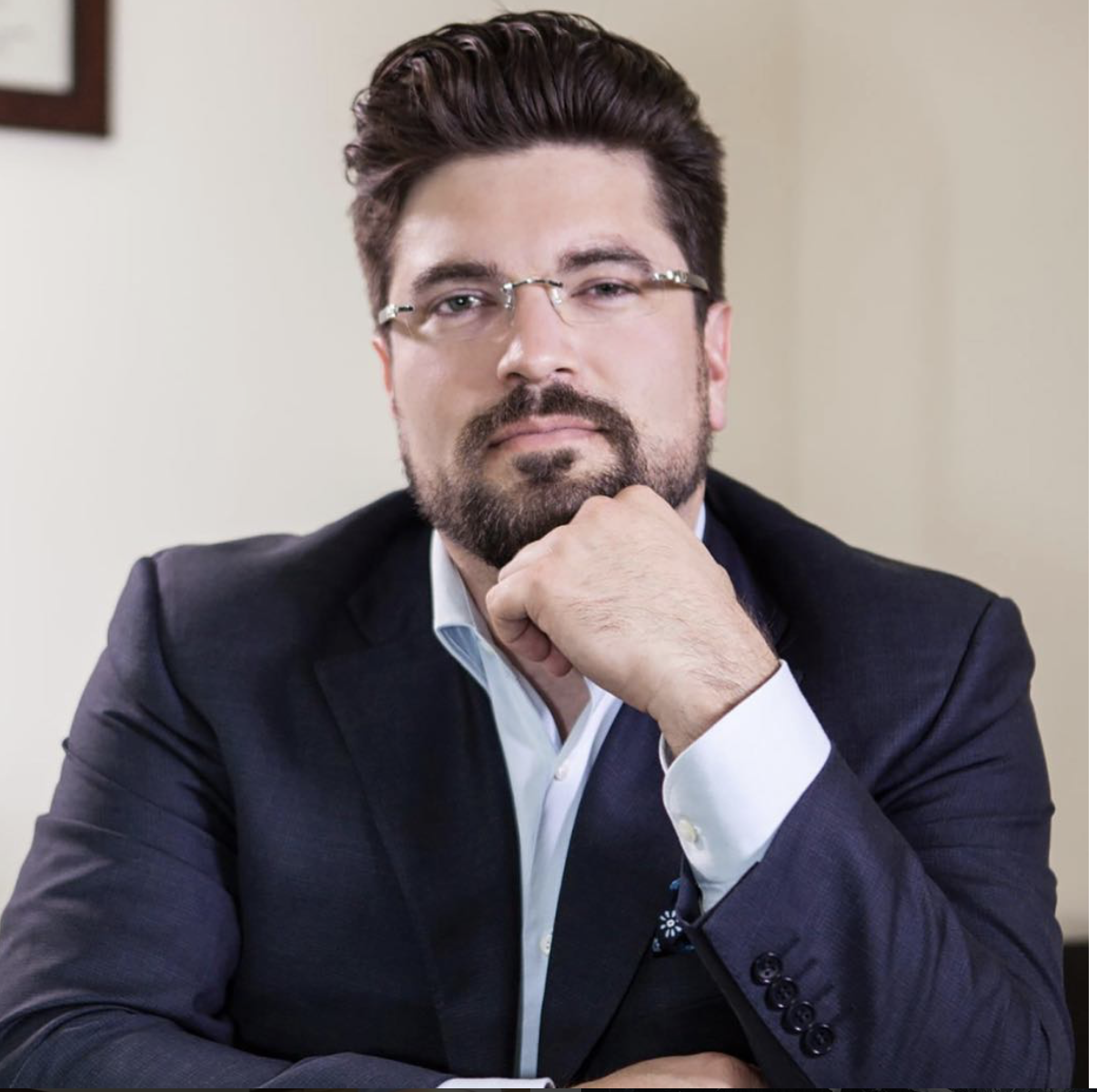 His ultimate goal for future is to team up with a colleague from Spain so that they can start developing an international clinic that satisfies his expectations to a high end, glamorous practice that provides the finest surgeons from all parts of the world. He would like to build an international brand that again brings the allure and glamour back to their field. He believes that beauty and vanity is a large part of every culture and crosses all borders. Professionally, he likes to dedicate about 3 months out of the year traveling on mission trips. He would like to dedicate that time to donating his talents and abilities to those that are less fortunate. In specific, he would like to direct a foundation that treats people, specifically children, affected by war. Most people are unaware of this, but his specialty of plastic surgery was born from the atrocities of WWI.
2. Words of wisdom:
According to him the best advice he ever got is from his father. He says:
"Do what you love and be the best you can be!"
1. Making the world a better place today:
Apart from looking into opportunities to donate scholarships to passionate people, he is a big supporter of small charities. He think large charities with corporate sponsors make a big impact, but it's the small charities that support smaller or local causes that make an even bigger one. He think these organizations truly instill a strong culture of philanthropy at the local level. He also likes to donate his time, which ultimately gives him the greatest sense of pleasure to be able to meet some very interesting people.
Comments
comments
Join the doers club
Watch inspiring videos and amazing stories
Things to Check When Hiring a Wedding Photographer in Bangalore
I have had the chance to hire a handful of wedding photographers. I have had family members get married and have played an active role in the hiring process of many of the vendors who took care of the event. One of the most important hires that are made to help celebrate and remember the wedding event is the wedding photographer. I have listed my top 5 items to pay attention to when hiring a wedding photographer in Bangalore.
5. The first is the price:
I say this because there are some absolutely fantastic wedding photographers in Bangalore available today who have only recently begun to do weddings because of the downturn in the economy. It is important that you check the price of the package before you begin to engage the person or company in any significant dialogue. I have found that many times people begin to really like the work of certain photographer only to then learn that the price of the service is far out of reach for the person purchasing the service. Learn this quickly and save yourself and the vendor their precious time.
4. The second is quality of work:
Be sure to have the chance and to take the time to review the work done for other clients of theirs after you have described what type of service you are looking for. This will give you a comfortable feeling about the photographer and allow you to relax while enjoying your big day. Many photographers have a certain style that they tend to stick with. If the style of your vendor is very different than the style that you would like to have at your wedding, consider that a reason to say no.
3. The third area is the professional appearance:
This is important because every one of your guests will look at the wedding photographer in Bangalore and will watch them work throughout the course of the big event. Be sure that they have a professional appearance and that they have the ability to blend in as much as possible. The best way to get a solid feeling for this is to actually go and see them work. Take advantage of the offer if it is available to you to go to see them. That visit can reassure your choice and allow you to be that much more comfortable on your wedding day.
2. The fourth area to look into is the area of the album preparation:
Be sure to check out the wedding albums of past clients and be sure to find one that is similar to the one you would like to have as your keepsake. Many photographers offer video services and complete album packages. Get the one you want, that you can afford, and one that the vendor has provided before. You do not want to be the first to try a new service out on your wedding day.
1. Finally, follow up service is extremely important:
When you speak with a reference, ask them about how prompt the vendor is at getting back to them when they had questions or concerns. Many vendors are very attentive before a sale is made but then less than quick when the money has changed hands.
Comments
comments
Your Solution to All Mac Music Problems
The prevalence of online hosting resources is definitely great but sometimes, you can't access the internet and desire to play a video offline. How can you do this? In this review, we'll analyze how to download videos from this online sharing service using Elmedia – a high-quality video player for Mac.
Several Words about Elmedia
This is a modern instrument developed for the needs of Mac users, which can help you download videos from online hosting resources. It permits you to open any format of audio or video files or download content with a view to having it on your Mac device. The program is -endowed with an awful lot of cool and useful options, which make it one of the worthiest players for Mac on the market.
If you are tired of choppy playbacks and bad quality of sound, this program is what you really need. It allows you to watch high-definition films because it is based on hardware accelerated decoding. Forget about constant glitches or lagging, Elmedia shows what the quality of players should be.
You won't run into difficulties related to the choice of formats. Elmedia can open MP3, MP4, FLV, SWF, DAT, MKV or AVI files.
It is available on Setapp – an official site of this software product where you can come across the data about all options, price, and compatibility.
How to Download Playlists?
In very deed, one can download the whole playlists from YouTube. Below, you'll find and make yourself familiar with a step-by-step instruction:
• You should switch to the browser mode. Click a menu bar and pick up Window – Browser.
• Log in to your personal account and pick the Playlists tab.
• Click on a playlist.
• Define in what format a file should be saved and press the button "Download all".
That is all! Now, you can see a playlist on your Mac device. They are saved in a "Downloads" folder, but if necessary, you can change their location.
How to download videos through the use of Elmedia?
This procedure is simple and not time-consuming. Firstly, you should integrate a player into a web browser. In doing so, you'll receive a speedy access to a required mode. If you wish to embark on downloading content, please, follow the below-written steps:
• Find an appropriate webpage with a film or clip on YouTube. After that, you should copy the link and enter it into the required field in the player. If done, click "Go".
• Change the filter to "Video".
• Press "Download" button, which is located on the right side of your screen. Commonly, all downloads are stored in FLV format.
• When the procedure is finished, the software will save the file and you'll have it on your Mac device. It will also be stored in Elmedia Player Library.
The procedure is more than just easy and every user (even if you aren't tech-savvy) will understand how to use the core features of the app.
Elmedia is a simple and very useful tool for any Mac user. With the functionality of this software, you'll forget about all difficulties related to playing videos.
If you need just a soundtrack from a video, Elmedia enables you to extract it. You can do this with ease and save this file in MP3 or MP4 formats.
The software is also compatible with AirPlay which means that all users of this app can play videos across different Apple devices. This feature is extremely useful when you make a video with iPhone but wish to see it on Mac book.
Elmedia offers a free trial version, during which you can check out all options, functionality, and apps work in the gross. If you are satisfied with the software, you can select a billing plan and upgrade!
Comments
comments
6 Reasons Why Getting Fired Is Another Opportunity
Our brains are wired to crave praise and appreciation from our society and loved ones. We exist together as a single being and gain strength and wisdom from our sense of community and by learning from the failure of those that have come before us. This very thinking is what makes us so scared of standing out and being different. And while this mindset allows us to move forward and learn, it also holds us back and keeps us from being genuine and innovative. To our brains, failing publicly at something is just like suicide. And so it embeds these fears inside us and keeps us from reaching our full potential. Getting fired and having to go through the stages of reestablishing yourself is an excellent example of an irrational fear that your brain has written its mainframe to keep you from committing what it sees as "Suicide." 
image credits: iStock
It is important to understand that you can grow and mature by failing. And that it isn't the end of your career or your life if you've lost your job. In fact, it is an excellent opportunity to begin anew and commit better. It may even be the boost you need to get your life back on track, or maybe it'll give you the time you need to find peace of mind. To help you better understand why getting fired is not suicide as your senses may be suggesting we've penned down a list of reasons that'll help you see this event for what it is really is; an opportunity.
6. It helps you rethink your career and your choices:
image credits: iStock
If you've been working a simple means to end job, or if you're working in a field that you think your heart isn't in. Getting fired is basically the best thing that can happen to you. This is an opportunity for you to figure out where your real talents lie and what you really love or believe in, and if you really like the field your working in, it'll give you an opportunity to read up better on your particular job or enhance your skills, it'll also give you a wake up call and will teach you not to take things for granted.
5. It helps you figure out who your real friends are:
image credits: iStock
You can only really know who your real friends are once you've hit rock bottom. People will flock towards you when your successful and when it's beneficial for them as well, but only those who actually care about you will be around you when they have nothing to gain.
image credits: Shutterstock
So, when you get fired the only people actually assisting you will be your real friends, but keep in mind that if you've made a mistake or an error that's gotten you removed from your position, the people sticking around and telling you your wrong are your actual friends too.
4. It gives you peace of mind:
image credits: iStock
You'll get a case of after-fired-shocks for a small while and you'll believe that the sun won't come up in the morning but once that's over and you've come to terms with reality you'll finally find peace because you'll realize that you no longer have to see your awful boss, or you no longer have to go back to the negative environment in the workplace you hated. You'll be a new person with so much to gain and it'll give you the sense of being a beginner again.
image credits: Shutterstock
Steve Jobs had something very inspiring to say about getting fired and having to start over,
"I didn't see it then but it turns out that getting fired from Apple was the best thing that could have ever happened to me. The heaviness of being successful was replaced by the lightness of being a beginner again, less sure about everything. It freed me to enter one of the most creative periods of my life."
3. It helps you commit better:
image credits: iStock
Once you've been fired from a job you'll get a chance to clearly look at your mistakes and it'll help you evaluate your choices better. And once you've decided if you want to stay in your particular field or not, you will commit better the next time you apply for a job. It'll help you make sense of everything that went wrong with your job in the past and it'll change you for the better.
2. It will help you come to terms with your faults:
image credits: iStock
Sometimes we ignore our faults because everyone else continues to ignore them as well, but when you get fired for doing something or lacking a certain skill you will be forced to face your issues. This situation will force you to evaluate yourself on a critical level. If you've been slacking off and that's what got you fired the situation will help you commit better and will force you to take your work more seriously the next time.
1. It'll help you finally go after your dreams:
image credits: iStock
If you've had to work a means to an end job to financially stabilize yourself and you've been let go, this is an opportunity to finally go after your dream job and make your dreams come true. Getting some time off will give you time to focus on your goals and yourself and will enable you to read up on the career you are now hoping to pursue or will help you start a project that you've been wanting to do so for a while.
Conclusion:
image credits: iStock
If you've gotten fired you have nothing to worry about it's just another opportunity for you to move forward and better yourself. If you don't like your career this will give you the chance to change it, if you've been slacking off and that's what got you fired it will help you commit better, if you've been wanted to pursue your own business for a while now this is the chance! The simple truth is that nothing is ever final, no failure and no success. You always have the opportunity to start living a new life.
Comments
comments