There are some harsh realities that we try to run away from but sooner or later we get caught and it becomes difficult for us to accept them. Here are some brutal truths about life that you need to accept now so they won't hurt you in the future.
18. You'll Die
A very hard to accept but brutal truth is that no one knows when it all might come to an end. Live each day as you might not be able to see tomorrow. Remind yourself every day that each day is a gift and you should make the most of the blessing given to you.
17. Your Loved ones will Die
What's even more of a brutal truth is that the people you love, your friends, family, they will die to and you don't know when will that happen. Always keep that in mind. Love them and care for them because you don't know when it might end for you or them.
16. Material Wealth is Not Real Wealth
Money doesn't you a better version of yourself, respectful or happy. Money can only buy material things and material things have nothing to do with happiness. It can only buy you things and things can be replaced, emotions and people cannot.So win heart and not things.
15. Don't Run After Happiness
You run after one thing thinking it will bring you happiness, the brutal truth is that you get so absorbed in it that you become unable to see the happiness all around you and feed it to your soul. Don't run after the future. Live in the present and make the best out of it. This will truly bring happiness in your life.
14. Donate Time
Donating money will help others but for a limited time. Donating time and working on the cause will hep you grow, create new memories for yourself and others. It will leave a forever lasting mark.
13. Don't Lose Yourself
What ever you do, Don't be a people pleaser. The brutal truth is that you can never please everyone. If you try to please one, you'll make the other person unhappy so just don't do it. In trying to please everyone you'll forget your own true self, your wishes and dreams. Don't let them be a cause of your identity crisis.
12. Don't Be A Perfectionist
Don't be a perfectionist. The brutal truth is that perfectionist have such high standards for themselves and are their biggest critics, which turns into self hatred when they are unable to achieve the goals set by themselves and the brutal truth is that it becomes their downfall and reason for failure.
11. Be Answerable To Your Actions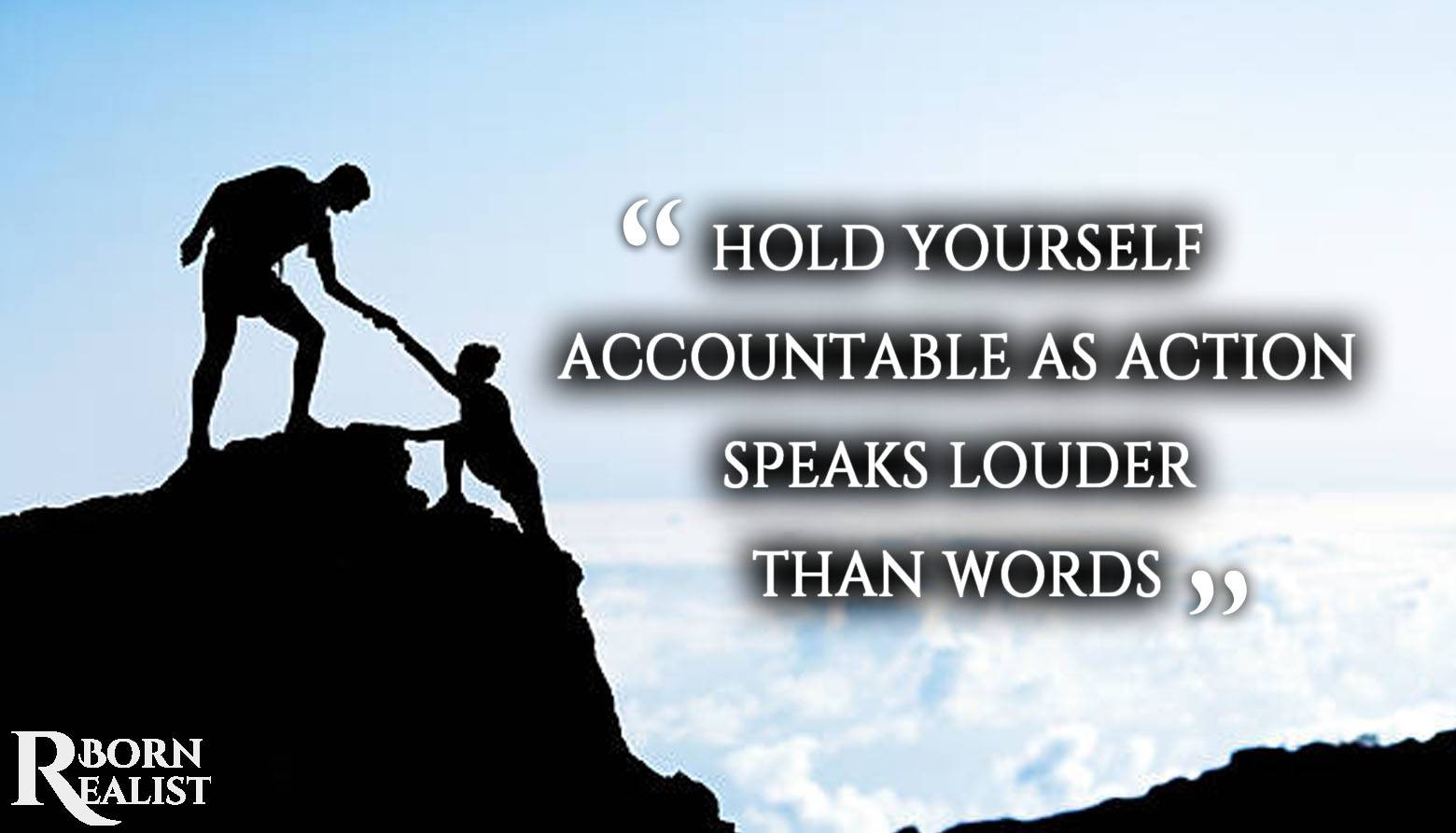 Be responsible for each and every word you say and each and every action you play. Own your achievements and mistakes equally. Don't blame it on others.
10. Material Wealth Don't Matter On Death Bed
No matter how much money or assets you have. They won't matter on you death bed. The thing that matter would be the people surrounding you your well wishers. Earn people's hearts. Love relationships instead of material things.
9. Talent Needs Polishing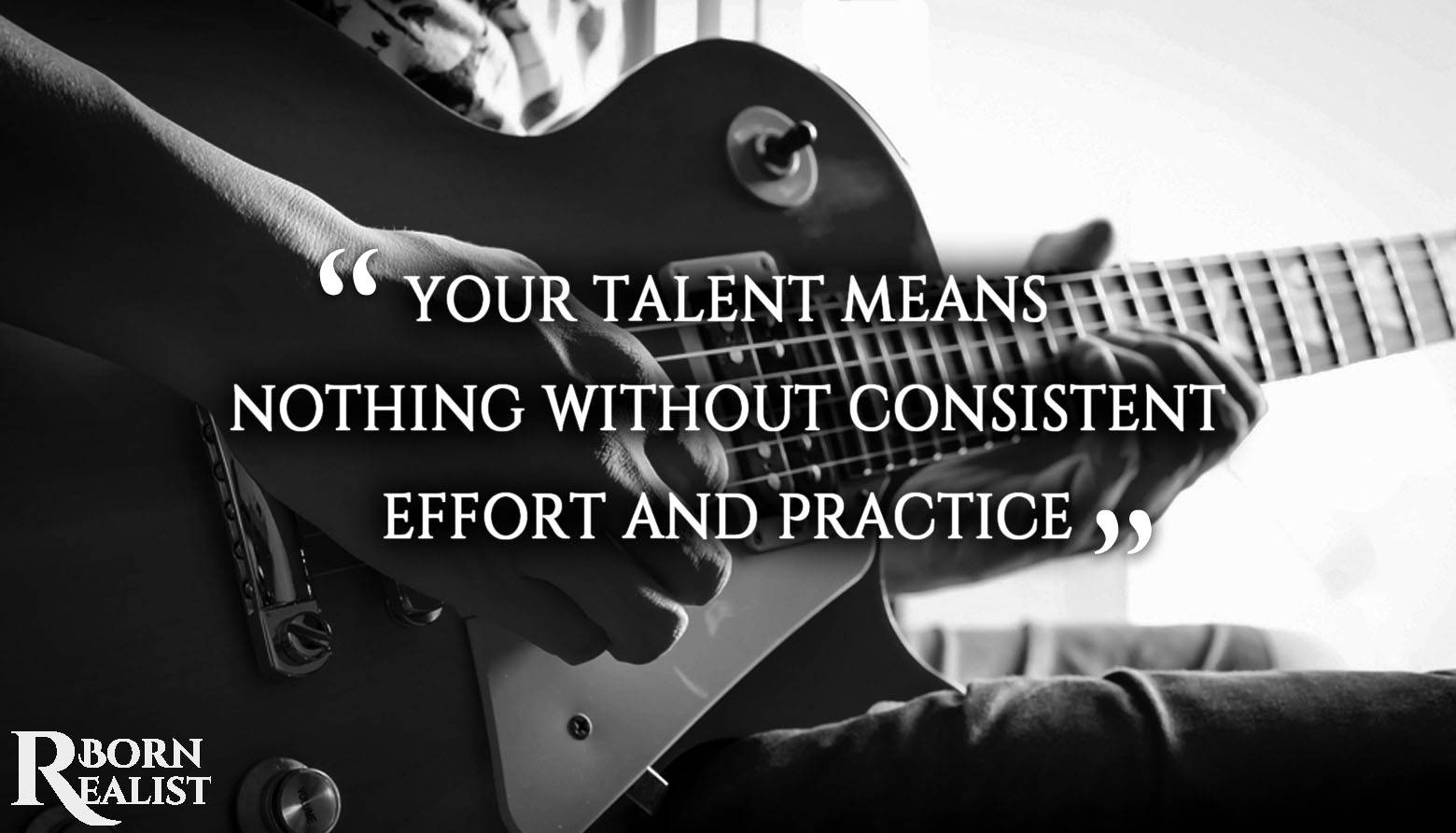 Practice makes a man perfect. Practice and work hard for your goals. Without it you'll always be an underachiever.
8. Don't Live In The Past
Live in the now, the present. The brutal truth of life is that you cannot be your best and reach your full potential until you learn to live in the present. There are always regrets from the past or thoughts about the future that constantly keep your mind busy. Thinking of all that, you forget to live right now, gathering more regrets for the future.
7. Nobody Sympathize
Don't look toward people thinking you'll get sympathy. Stop looking for sympathy instead get up and create your own life story that will inspire others to get back up on their feet.
6. Words Matter
Words have power, Whatever you say and how you say will create an everlasting affect on the person you say to. Be careful when using words. They can hurt others without your knowledge.
5. Investing in Self is not Selfishness
Invest in yourself, your thoughts , your believes. They are the ones tat will take you further. Not the people sitting beside you giving advises.
4. Reaction Matters
Things doesn't really matter until their is a reaction. How you take things is up to you. Each and everything can be looked on positively and negatively. It's up to you how you react to it.
3. Pleasure is Temporary
Look at the bigger picture. Stop going after small temporary pleasures and in doing so lose the things that matters.
2. Ambition Needs Execution
Saying you are passionate doesn't make you passionate. As action speaks louder than words. Your dreams are nothing unless you work on them.
1. Time Is Precious
Use your time wisely because you have limited time in this world. How you spend each and every second is up to you.
Article by Born Realist
Comments
comments
Stay Grounded and Organized With The Mindful Notebook
We live in a world controlled and operated solely through computers and while that reflects how much we've evolved and changed for the better, it also shows just how distant we've gotten from the world around us. And while it is important to stay connected and in-tuned with the world of computers and the going on's of the tech world we believe it is also essential to step away from our screens and do something old and simple; like pen down our thoughts on paper like people have before us.
And so, keeping in mind the importance of staying organized and grounded, we've found you a companion that can help you do both at the same time; the mindful notebook.
image credits: Born Realist Shop
The mindful notebook has been jointly created by Corso and mindful and is the perfect tool that can give you back control of your life; helping you escape the fuss around you by allowing you to pen down your thoughts.
image credits: Born Realist Shop
It comes with three parts; a daily inspiration quote that'll motivate you to start the day with a much healthier mindset and that will set off the creative bone inside of you, the second portion of your page will be the Gratitude Patience section that is actually a space for you to write down all the things you're grateful for, because it is very easy to forget to be grateful when your caught in the routine, the final section is your own space, allowing you to write down things that inspire you, or simply letting you pen down your tasks for the day.
image credits: Born Realist Shop
Whats more is that with every purchase of the mindful notebook Corso also donates a portion of the profit to mindful helping them continue the essential worth they're doing. Either way, it is an essential buy and the best thing is that you can get 20% off if you enter the code GREENGO through 12/14 bringing it down from $30 to $21, it's a bargain you can't turn away!
Keeping something as tasteful yet simple as the mindful notebook around you will definitely help calm your nerves and will help create a balance between your high paced life and the attention the physical world demands of you.
You can get it here!
Comments
comments
You Can Hypnotize People To Agree To Anything You Want Using This Easy NLP Trick
We all have wished at some point in our lives to convince someone to do something we want. Persuasion is a skill which not everyone can master. What if it was possible to get someone to agree with what to have to say through a scientific method?
Image credits: Shutterstock
NLP stands for Neuro-Linguistic Programming. As the name suggests it encompasses three components: Neurology, Language and Programming. It deals with the correlation of the mind, language and its combined effect on our behaviour. Its groundwork was laid down by John Grinder and Richard Bandle. John Grinder had a background in linguistics and Richard Bandle was a gestalt therapist and had a history of mathematics as well.
Image credits: Shutterstock
It is a complicated process based on the understanding of mental and cognitive processes behind human behaviour. It is another step in the direction of self-discovery, a better understanding of the human intelligence and effective communication.
Our better understanding of the inner workings of a human mind and how it is wired helps us to realize how our words and actions are perceived by others and what do we need to say or do in order to produce our desired results regarding how others behave. If we want to influence someone's actions and get them to do our bidding, we need to use the right language and say the correct keywords. Only then it will have the desired effect on their behaviour.
Image credits: Shutterstock
With some practice, you can learn and implement these simple tricks based on the NLP into your life and convince people of anything you want.
Concealed Commands
Image credits: Shutterstock
Imagine a scenario in which you are waiting tables at a restaurant. A guest walks in and you need to convince them to order a starter a from the menu other than the main course. When taking their order after they order their main course you ask "What would you like to start with?" You are wordlessly commanding them to order a starter. It will make them rethink their choice of not ordering a starter and even if they still not order one, it will at least make them look at the menu again.  Instead, if you had said "Would you like a starter?" or "Any starters?" it would have been easy for them to just say "No, thank you." With this simple change in sentencing, you can increase the chances of them ordering a starter.
Limiting the options
Image credits: Shutterstock
When you ask somebody "Earl Grey or green tea?" or "Would you like tea or coffee?", Apparently you are giving them a choice but actually, you are just giving them a choice in the type of beverage they want. Not if they want something to drink or not. If you had asked them "Would you like something to drink?", they would have replied in a yes or no hence giving them the choice. They still can refuse to drink anything at all but the former way of saying it makes it harder for them to say no by limiting their options.
I Could, But I'd Rather Not
Image credits: Shutterstock
If you're in a situation where you could do something but you would like the other person to do it for you, for example, if you the trash in your apartment needs to be thrown out and you would rather that your partner does it. Therefore, you say "Hey, I can throw out the trash if you want." with a slight emphasis on the words 'if you want'. It will put the responsibility of that action on them and they are most likely to say "It's okay, I will throw it out myself."Win-win.
The culprit 'But'
Image credits: Shutterstock
But is a powerful word that can impact others opinions heavily. It matters a lot what you say before and after that word and it impacts the way people perceive that thing. For example, if say you say to someone "That restaurant has great food but their seating arrangement is a little congested.", the person will immediately think the restaurant is not worth going to. Alternatively, if you had said "The seating of that restaurant is a little congested but the food is great." the seating arrangement would not matter to the person as much and they will still be willing to go there.
Learn their deepest desires
Image credits: Shutterstock
It can prove to be a challenge to figure out what people really want.  It's often left to guesswork which leads us to interpret their meaning wrong and create a communication gap. But that can be avoided. If you ask someone what they want, they will usually tell you what they do not want. However, you can still take control of the conversation and instead maybe ask them "If money and distance was not a factor, where would you wish to travel?". This way, they will be forced to delve deep into their minds and better answer your question. Often times people do not think of scenarios that they think will not likely happen in real life. Hence, they become out of touch with their desires.
Image credits: Shutterstock
By removing the boundaries of practicality, you are forcing them to look deep into their own minds. Only then can you learn about a person's deepest aspirations when they discover it about themselves first.
Image credits: Despositphotos
Incorporating these tricks into your daily communication can make you a much more persuasive person without being manipulative. However, NLP is a vast field of study and there are much more powerful communication tools to be learnt which can not only be implemented in our personal lives but in professional areas like psychotherapy, education, law etc. There is still lots to learn but this seems like a good place to start.
Article by BornRealist
Comments
comments
20 Uncomfortable Things You Have to Remember If You Don't Want To Regret Your 20's
Life is exactly like a book. Some pages are very sad, some are very happy. Some are boring, some are very exciting. Never be afraid to turn the page. Always remember the next page would be good. There are a lot of things in life which you do now but you will regret them later. Some of those things are given here. If you find any of them relatable, stop doing them now:
20. Set Your Priorities Straight:
Image Credits: iStock
Priorities are extremely important if you want to achieve anything in life. Never compromise on your priorities otherwise you will regret them throughout your life.
19. Stop Overreacting:
Image Credits: iStock
Overreacting has done no good to anyone ever. Stop overreacting and you will thank yourself later.
18. Read As Much As Possible:
Image Credits: iStock
Reading is an amazing thing to do. Start reading from today and it will prove fruitful to you later.
17. Appreciate Other People:
Image Credits: iStock
It is not possible that you will do all the good while others will just sit back and do nothing. Learn to appreciate all the good others do.
16. Stop Overthinking About Your Dressing:
Image Credits: iStock
If you are way too concerned about your dressing always. Stop doing that from today, that way you will be thankful to yourself later in life.
15. Try To Be More Kind:
Image Credits: iStock
Kindness is the virtuous thing which you will ever do. Try to prevail kindness as much as possible.
14. Stop Holding Yourself Back:
Image Credits: iStock
At times you stop or hold yourself back from doing some things. Never do that. Go for the things which are right and you will attain what you want.
13. Seek Truth:
Image Credits: iStock
Truth has hurt no one ever. So seek truth and try to stay on the right path always.
12. Remember Your Values:
Image Credits: iStock
Values should always be kept in mind while doing anything in life. Never do anything for which you will have to regret later.
11. Stop Daydreaming:
Image Credits: iStock
There is no point of daydreaming. If you want something, work hard and remember your goals and you will get what is reserved for you only.
10. Never Feed Your Insecurities:
Image Credits: iStock
Insecurities destroy the peace of everything. Try to stay confident about everything you do or you possess in your life and never feed your insecurities.
9. Come Out Of Your Comfort Zone:
Image Credits: iStock
If you want to achieve something in your life, leave behind your comfort zone. Do the things which you thought you will never be able to do.
8. Never Be Afraid To Take Chances:
Image Credits: iStock
Chances always make ways for something new. Never be afraid to take a chance by keeping in mind that you will lose or would not be able to gain success. Even if you fail, there is nothing bad in that too.
7. Stay Focused:
Image Credits: iStock
To be focused is the key to success. If you are not focused on a thing and you to get it, you will never be able to get. So, keep your focus in the right direction always.
6. There Is Life Present Beyond Social Media:
Image Credits: Shutterstock
In today's world, everyone is just going gaga over the social media. You get up and you want to update something, you are going to sleep but you want your feed to be up to mark. Learn to live outside the world of social media.
5. Leave Behind Your Past:
Image Credits: iStock
Past is past. It is not going to come back ever. Stop living in that time and feeling bad about the things you did in past.
4. Stop Living In Regrets:
Image Credits: iStock
Regrets make a person feel bad about himself always. Never fuel your regrets of life if you want to attain something in your life.
3. Splurging Is Not Fun Actually:
Image Credits: iStock
Splurging is fun for everybody when he has a lot of money. But you get to know the worth of money when you have nothing left with yourself. So, learn from an earlier stage in your life that splurging is not fun at all. It is just a wastage of money.
2. Never Go For Quantity, Go For Quality:
Image Credits: iStock
In reality, the thing which matters the most is quality, not quantity. You always see what is shown by the world in a larger amount but that should not be your measuring scale of anything in life. Always give preference to the quality.
1. Stay Loyal:
Image Credits: iStock
Loyalty is not very common nowadays. You should always strive to be as much loyal as possible. If you will be loyal, that will lead you to stay truthful and for this, you will always remain thankful to yourself.
Comments
comments