Here's The Music We Use In Our Videos – Born Realist Music
Before we get to the point of the post, we'd like to tell you that we appreciate the feedback we've been receiving from our videos and we're glad we've brought you stories that have inspired you all! It makes us happy that your responses are positive and we hope to keep making better content for all our viewers to enjoy.
Now on the subject of feedback, a lot of you have been wanting to know where the music(Born realist background music) we've been using in our videos is coming from. So we decided that it was best to let you know that the music we use is free and can be used by anyone who wishes to. Also, we'd like to clarify that it hasn't been created by Born Realist itself.
Please keep leaving your queries and comments. Your feedback helps us create better content. Have a fine week, and here's the music:
Comments
comments
Join the doers club
Watch inspiring videos and amazing stories
The Real Causes of Depression Are Not What You Think
Depression is one of the most common mental illnesses but not in the least any less serious. Its symptoms are often inconspicuous and many people suffer from its behavioral challenges without knowing the reason behind them. However, it is also one of the most diagnosed mental ailments and if you think you need help and seek it the chances are that a professional will easily diagnose the reason why you are feeling a certain way.
Image credits: iStock
If you see a mental health professional and they diagnose you with depression it is highly likely that they would explain this illness as a chemical imbalance in your brain and if need be they might even prescribe you medication (anti-depressants), which will restore the chemical balance and you will start feeling better.
However, for many people, this procedure does not work. As long as they keep taking the drugs they feel fine, but as soon as they decrease the dose or stop taking it, the symptoms start to come back.
Here are some of the facts that explain why it is not that simple to treat depression for some people:
Image credits: Shutterstock
Scientists use the Hamilton Scale to measure depression. It is a scale from 0, at which you would be bouncing with ecstasy to 59, at which you would be suicidal. Improving your sleep cycle improves your scale for around 6 points and chemical antidepressants can improve your scale by around 1.8 points. The effect is no doubt real but also minimal. For people who are at the far end of the scale, it is just not enough to bring them out of depression. There is a need to expand our options when it comes to treating depressed or anxious people.
You would be surprised to know that a lot of scientists do not agree with the notion that depression is caused due to a chemical imbalance. In fact, there could be up to nine factors that are responsible for depression, out of which only two are biological and seven are social or environmental. The causes can be quite polar and play out in different ways in that person's life.
Image credits: iStock
For example, childhood trauma causes the risk of depression to increase manyfold. If you, unfortunately, suffered a traumatic event as a child for example sexual or emotional abuse, neglect can make you 3,100 percent more likely to attempt to commit suicide as an adult, and more than 4,000 percent more likely to be an injecting drug user. The questions arise that why do the people who have had unhealthy childhoods behave in similar ways? Why are they more likely to adopt self-destructive behaviors like obesity, addiction or in extreme cases suicide.
Image credits: iStock
There is a theory that people who had problematic childhoods behave this way because as a child you have little control over your environment and state of things around you. You are often helpless in stopping somebody from hurting you. So, two way of thoughts open up to you, either you admit to yourself that you are truly powerless and there may be nothing you can do to stop someone from hurting you or you believe that whatever someone is doing to you is your fault. In thinking the latter you convince yourself that you do have some power. This way blaming yourself for the trauma protects you from admitting how vulnerable you were. If it was your fault then somehow it was under your control
This state of mind is also toxic because if you believe you were responsible for getting hurt it also means that you somehow deserved it. You may be prone to take accepting abuse as an adult too because you think that is all you deserve. It can be really hard living with this notion in your head which was once a defense mechanism.
Fortunately, not all hope is lost. Just having someone to ask you " I know you went this trauma in your childhood and I am so sorry it happened to you. Would you like to talk about it?" can do wonders. Being able to discuss your trauma, having someone to listen to your story and tell you it was not your fault can lead to surprisingly positive changes. Just being able to do that can reduce the chances of future illnesses. Just the act of releasing your shame can be healing.
Image credits: iStock
More than chemical imbalances in your brain, depression, and anxiety are caused by the events happening in your life. It can due to a feeling of worthlessness, feeling like your job is meaningless or being lonely and not being able to confide in people around you. First one needs to realize that it completely okay to have these thoughts and feel these things. You are not alone in your suffering and many people will be able to relate to you, second, do what you have to do to break free of these underlying causes.
Comments
comments
8 Worst Ways To Die According to Scientists
Dying is going to be pretty bad either way, at least I think so, and the really scary thing is that no one is ever going to know how bad it actually feels before they go. Morbid, I know. But the thing is, some ways of dying are worse than others. Like burning on a stake is so much worse than dying softly in your sleep. And getting crucified is probably a lot more awful than dying of old age. So, we decided to write the worst possible ways of dying, let us know which one you think is the worst way to die.
Getting Burned:
image credits: iStock
Now, this is probably one of the worst ways to go. When the burning starts, you'll experience these toxic fumes and you'll be lucky if they kill you before the fire starts burning off your flesh. At the start, the fire will start burning away your external skin and you will experience immense pain and will your body will struggle to break you free of the place where you're burning in the first place. When the fire is done burning off the external layer, it'll move towards your muscles until finally, your heart stops because of the interrupted circulation of blood.
Starvation:
image credits: iStock
Several people starve to death every year, and it can be one of the worst ways to go. Starvation can be slow and painful because the body resists and you are able to feel yourself dying slowly as the process initiates. At the start, your body will start consuming your fat and will slowly move on to your muscle when it doesn't have a choice, finally after it doesn't have anything else to keep you going its going to die out.
Dehydration:
image credits: iStock
The body is made almost completely out of the water. Now, imagine it running out of its most major constituent. Dehydration follows almost the same path that starvation does, the body starts taking water from its organs and eventually as the days go on, it starts shutting them down, before finally ending it all because of serious organ failure.
Decapitation:
image credits: iStock
Decapitation is one of the most painful ways to die and is a favorite method of killing in several tribes and has been popular over history. But people don't know is that the head stays conscious a few seconds after the head has been removed from the body. Now imagine being conscious when something like that has happened, and whats even worse is that it usually takes more than one swing to take off a head. Imagine enduring something of the sort.
Lethal injection:
image credits: iStock
The thing with lethal injections is that sometimes the dose given is too low and leaves the person it is delivered to writhing in pain and groaning before the chemical shuts down the vital organs. And while a quick and swift is often merciful, lethal injections can be a lot more painful than most of the things on this list.
Electric chair:
image credits: iStock
The electric chair is probably one of the scariest inventions. Death by electric chair delivers a shock that boils the blood and electrifies nerves, but sometimes the shock isn't enough to kill the person at once, there have been recorded instances when people have been fired for a whole ten minutes.
Buried alive:
image credits: iStock
There have been instances of people being buried alive in the past. Imagine suffocating under the pressure and weight of so much dirt, getting an early grave before its even your time. The thought of already being in your grave is worse than actually dying.
Radiation:
image credits: iStock
Radiation doesn't give you super powers, seriously, it kills you and causes cancer and retards the brain when in high doses. In-fact radiation can singlehandedly retard your brain cells and can destroy your organs one by one.
Comments
comments
Here Are 16 Celebrities Whose Parents Were Murdered
Despite the fact that famous people seem to lead an agreeable, luxurious and colorful life, there is something else entirely to them than what meets the eye. A lot of celebrated individuals today originated from poor foundations and endured tragedies in their childhoods. On this rundown are 16 acclaimed famous people whose guardians were killed. Regardless of whether it was the point at which they were kids or when they had officially become famous, there are a couple of things that can contrast with such a gigantic injury:
16. Kelsey Grammer: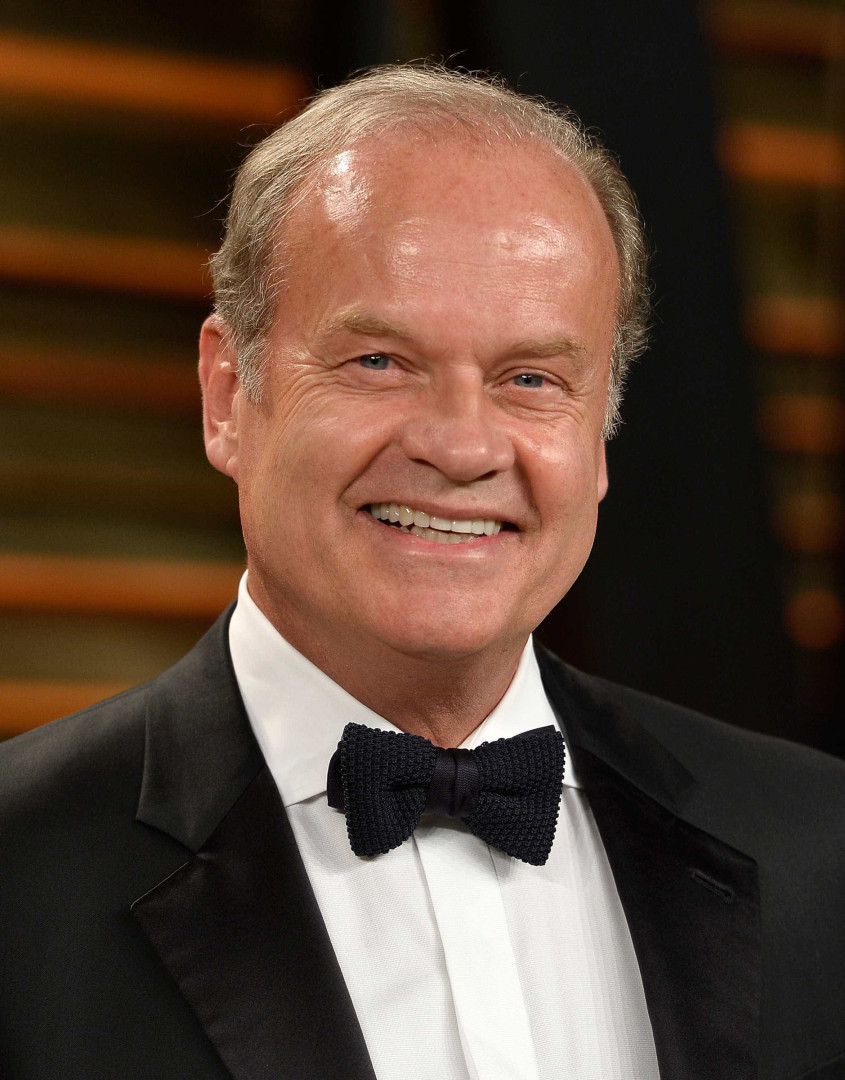 Image Credits: Gettyimages
At the point when Kelsey Grammer was 13, his dad was shot outside their home after his auto had been determined to discharge. The shooter, Arthur B. Niles was not legitimately rebuffed in light of the fact that he was regarded clinically crazy. After seven years, his more youthful sister was pack assaulted and killed by the posse pioneer. The man who pulled the trigger, Freddie Lee Glenn, was immediately captured and charged.
15. Patrick Duffy: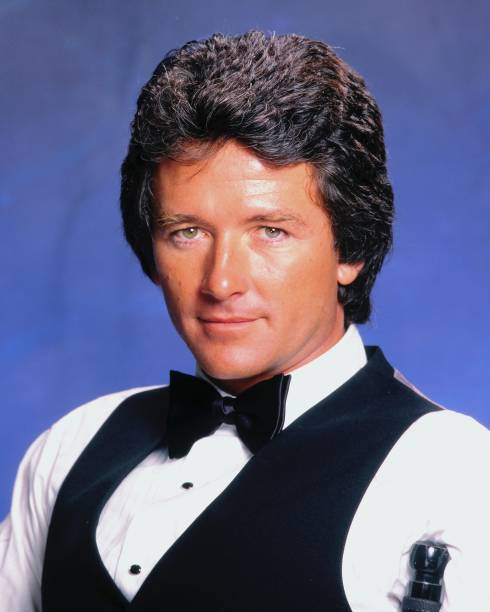 Image Credits: Gettyimages
Patrick Duffy is 68 years. He is basically from Townsend, Montana, United States of America. In 1986, Patrick Duffy's folks, both Marie and Terence Duffy, were slaughtered in the outfitted burglary of their Montana bar. Two men were indicted and they got a sentence of 75 years in jail.
14. Jennifer Hudson:
Image Credits: Gettyimages
Jennifer Hudson is 35 years old. She is basically from USA, Chicago, Illinois.  William Balfour, Jennifer Hudson's irritated brother by marriage who is hitched to Julia, her sister shot and executed Darnell, Hudson's mom, Jason, sibling, and Julian King, nephew, in 2008. Balfour got feelings for all homicides and was given three life sentences.
13. Michael Jordan: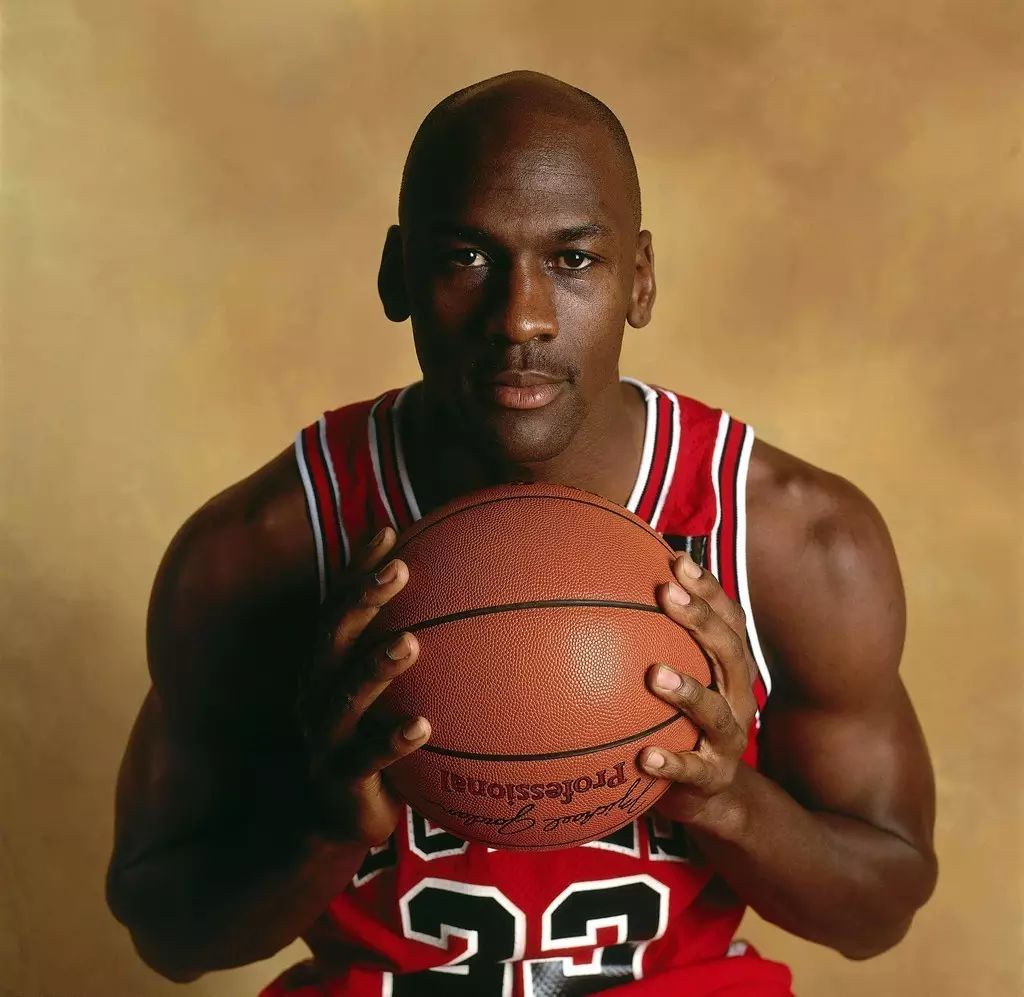 Image Credits: Gettyimages
Age: 54 years old. Origination: New York City, New York, United States of America. James Jordan, Michael Jordan's dad, was killed in 1993. He was shot and executed in an equipped theft in which his auto and different things were stolen, including two NBA title rings which Michael had gotten as a blessing.
12. Charlize Theron: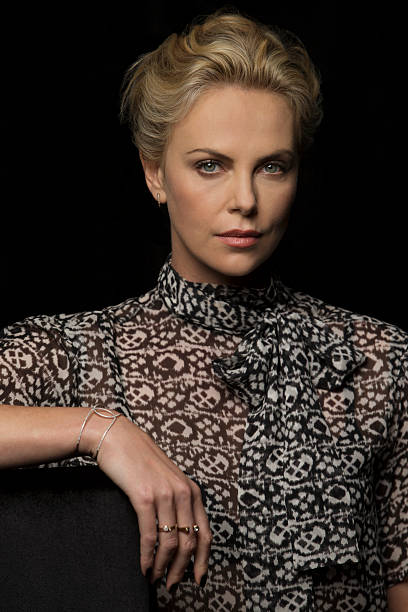 Image Credits: Gettyimages
Age: 41 years. Origin: Benoni, Gauteng, South Africa. Gerda, Charlize Theron's mom, shot and slaughtered Charles, her dad, in 1991. He was a dipsomaniac and after physically assaulting Gerda, shot him as a demonstration of self-protection. She confronted no charges.
11. Dylan McDermott: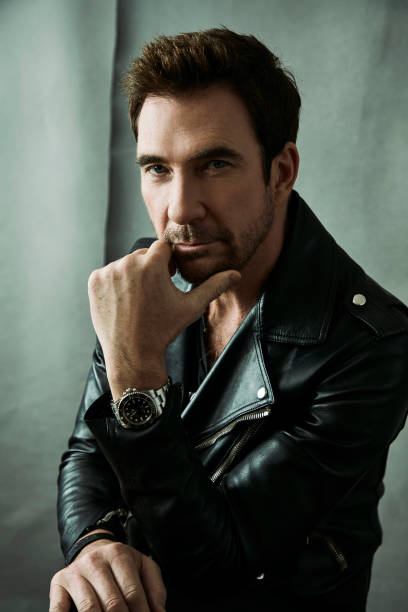 Image Credits: Gettyimages
Age: 55 years. Origin: Waterbury, Connecticut, United States of America. Dylan McDermott was 5 years old when in 1967, Diane, his mom, was shot dead. At first her passing was led as a mischance, however, kill accusations against John Sponza, her sweetheart, were later recorded by the police as Sponza was suspected to have connections to composed wrongdoing.
10. Dave Navarro:
Image Credits: Gettyimages
Age: 49 years. Origination: Santa Monica, California, United States of America. Constance, Dave Navarro's mom, was shot in her West LA loft in 1983. Sue Jory, a companion of hers, was additionally murdered. In 1991, Navarro showed up on "America's Most Wanted" however this was later expelled when a mysterious tip prompted the conviction and capture of John Riccardi, Constance's ex.
9. Gregg Allman:
Image Credits: Gettyimages
Age: 69 years. Origination: Nashville, Tennessee, United States of America. Willis Turner Allman, Gregg and Duane Allman's dad, was killed in 1949 by a wanderer named Buddy Green, to whom he offered a ride home once more from a bar.
8. Charice Pempengco: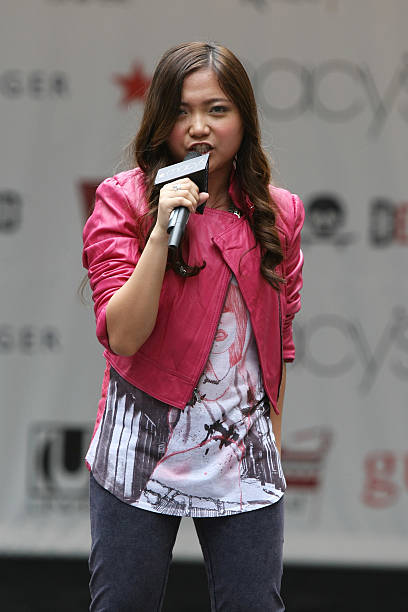 Image Credits: Gettyimages
Age: 25 years. Origination: Cabuyao, Philippines. Ricky Pempengco, "Joy" performing artist Charice Pempengco's dad, was wounded to death in 2011 in the Philippines. The experience happened after he chanced upon an alcoholic who got furious wounded him in the back and chest numerous circumstances utilizing an ice pick.
7. Malcolm X:
Image Credits: Gettyimages
Age: Died at 40 (1925-1965). Origin: North Omaha, Omaha, Nebraska, United States of America. Rev. Earl Little, Malcolm X's dad, was slaughtered by a streetcar in 1931 close to his home in East Lansing, MI. The episode was accounted for as a mischance. Nonetheless, Philbert, Malcolm's sibling, asserts that their dad was "pushed under that auto." He presumed it to be treachery from the Black Legion, a nearby racial oppressor gathering.
6. Omarosa Manigault:
Image Credits: Gettyimages
Age: 43 years. Origination: Youngstown, Ohio, United States of America. Omarosa Manigault's dad was executed when she was just 7 years old. In 2011, she endured another murder in the family when Jack, her sibling, was additionally killed.
5. James Ellroy: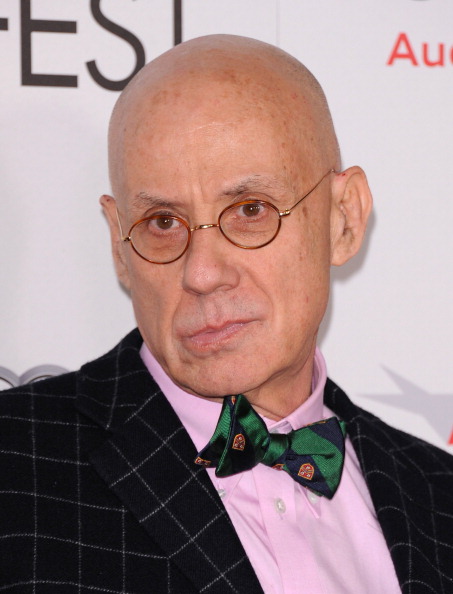 Image Credits: Gettyimages
James Ellroy is 69 years old. He is originally from Los Angeles, USA, California. Geneva, James Ellroy's mom, was choked to death in 1958 by a stocking. To date, the murder stays unsolved.
4. John F. Kennedy, Jr: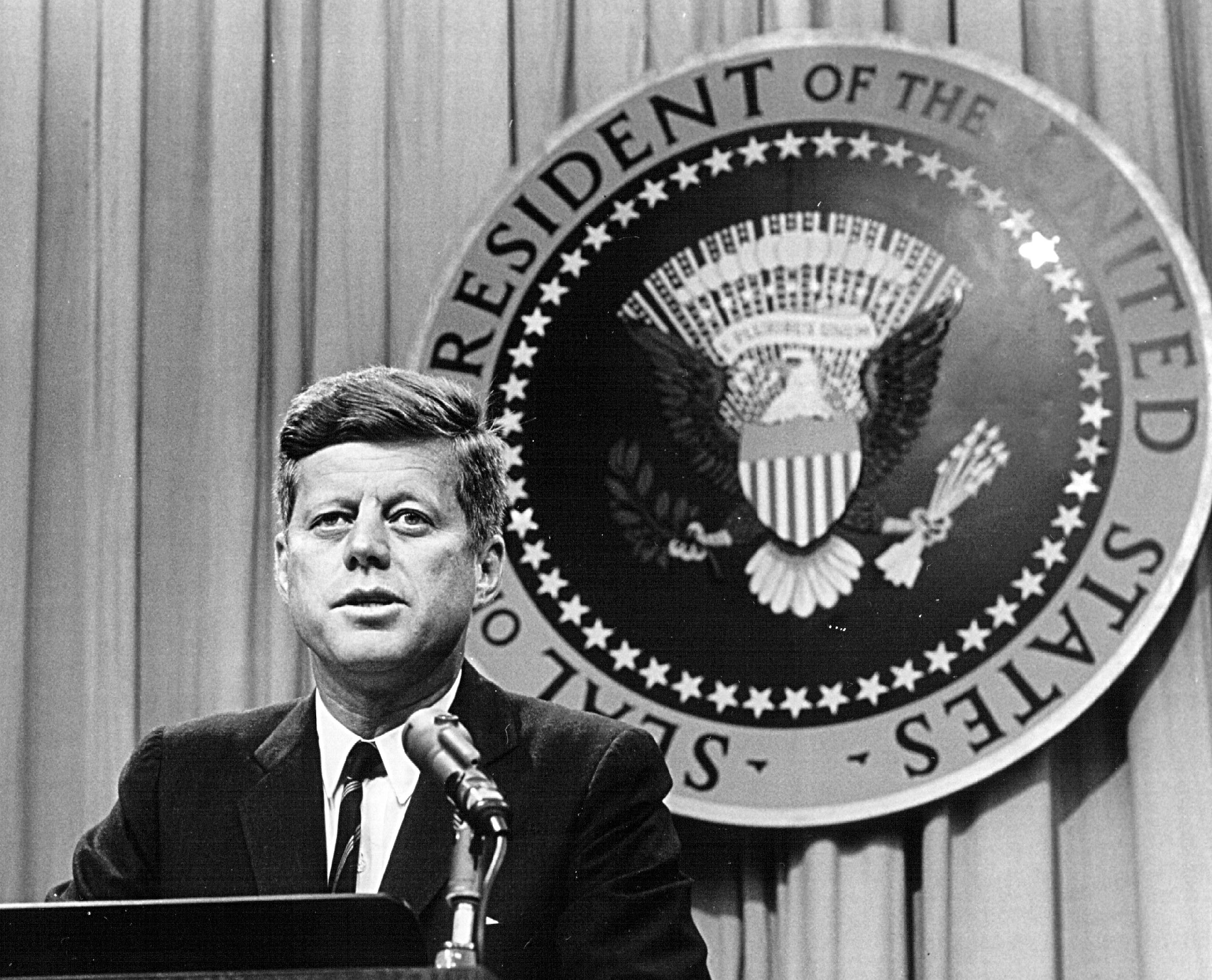 Image Credits: Gettyimages
John F. Kennedy died at an age of 39 years. (1960-1999) His origin is from Washington, D.C., United States of America. John F. Kennedy Jr's. dad, who was the 35th President of the United States, was shot and murdered on November 22, 1963, in Dallas, TX. In association with the wrongdoing. Lee Harvey Oswald was captured. Be that as it may, he too was killed two days after the fact, on November 24, while being exchanged to area imprison.
3. Sean Lennon: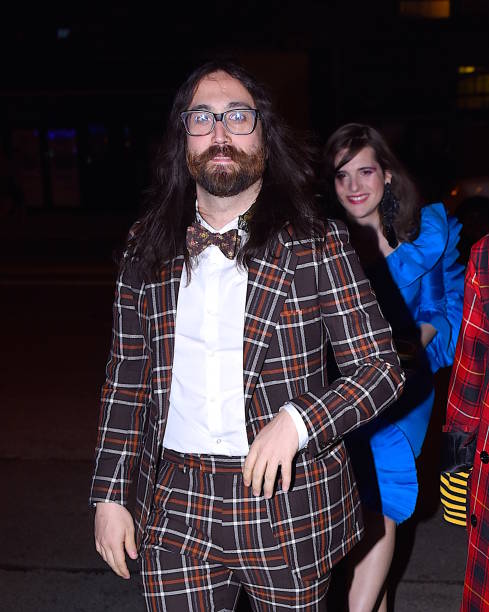 Image Credits: Gettyimages
Sean Lennon is 41 years old. He basically belongs to New York City, New York, USA. On December 8, 1980, John Lennon, performer Sean Lennon's dad, was shot dead. His shooter, Mark David Chapman, confessed and was condemned to 20 years to life for the second-degree kill. He stays in jail starting in 2014 and has been denied parole 7 times.
2. Melvin Mora: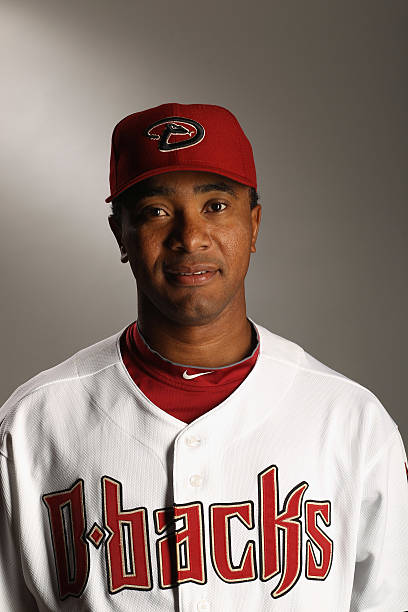 Image Credits: Gettyimages
Melvin Mora is 45 years old. His origination from Yaracuy, Venezuela. In Venezuela, Melvin Mora, was 6 years old when his slaughtered before him. Evidently, the killer mixed up him to be another person.
1. Paul Harvey: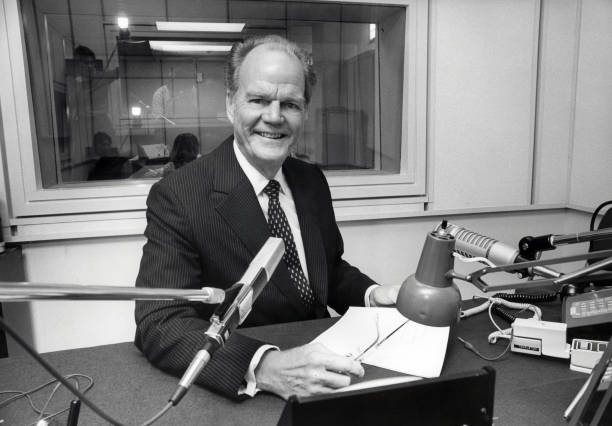 Image Credits: Gettyimages
Paul Harvey died at the age of 91 years from 1918-2009. He basically belongs to Tulsa, Oklahoma, United States of America. Harry Aurandt, Paul Harvey's dad, was killed in 1921 in Tulsa. Aurandt was out chasing rabbits with a police analyst companion of his when he was shot by men who endeavored to ransack them.
Comments
comments