All of you at some point in your life had thought about winning a lottery in life. Winning a lottery can bring such a huge change in one's life. You usually feel that after winning a lottery all the miseries present in your life will vanish away. But many of you forget that with a lot of money comes a lot of challenges. People feel that life becomes a bed roses if you ever win some lottery. Winning a lottery does bring humongous changes in life.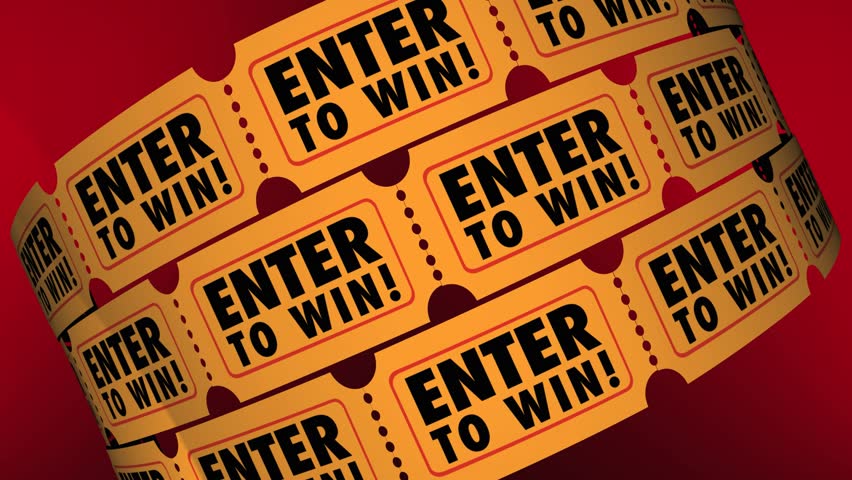 Image Credits: Shutterstock
Here are some stories narrated which will depict how winning a lottery changed people's lives. Give them a read:
7. "King Of The Chavs" Mickey Carroll, £10M:

Image Credits: Rex Features
A nineteen-year-old Scottish garbage person won 10 million dollars. He started decorating himself with extremely heavy gold knickknacks. He got himself a mansion which has a pool having a worth of 700,000 Dollars. He started hosting parties in his mansion. Because of heavy drinking once he along with his friends broke all the traffic rules and fired steel balls from the catapult which resulted in the breakage of 32 cars. The newspapers started calling him "Lotto lout" and "King of the Chavs." After few years of doing all these loose affairs, his money ran out and he had to sell that mansion for just 100,000 Dollars because he had to pay his debts. Nowadays he is working as a garbageman yet again. But he has got no regrets about whatever he did.
6. "Rollover Romeo" Karl Crompton, £11M:

Image Credits: Rex Features
Karl Crompton in 1996 won a total sum of around 11 million dollars. He got all the attention which is usually given to a celebrity. He was lucky enough to have the looks of a playboy. So, after winning the lottery he started living a life of a rock star. He bought all the luxury stuff he could buy. And started throwing wild parties. He was given the title of "Rollover Romeo" and was considered as one of the most desired bachelors of United Kingdom at that time. He might have wasted all the money he won just like others but instead, he did not do that. Karl Crompton invested his money into the real estate which actually helped him in is future. He then got married to his classmate and he is living with her a very happy and peaceful life because of the right investment at the right time.
5. "Secret Millionaire" David Ashcroft, £12M:

Image Credits: Reuters
David Ashcroft, a 30 years old furniture restorer became of the luckiest guys present in the Britain. But strangely unlike many others, he did not bring single change in his life. He won a lottery in 1977. He only got himself a truck, Mitsubishi Sedan, just for the sake of work. He also got his parents a trailer and he also did some repairing on the Veranda of his house. He owned a Ferrari but later gave it to his relatives. The newspapers called him "Secret Millionaire." They are still keeping a very close eye on him to see whether he will waste money on something or will stick to his previous mindset. But after so much effort all they got to know was that he changed his windows in 2013.
4. Brad Duke, $220M:

Image Credits: The Lotto life
A guy named as Brad Duke who belonged to Idaho, America was quite a well-known man even before he won a lottery. He already owned a 5 franchised gym centers. When Brad Duke won the lottery in 2005, he said he would love to raise that money to 1 billion dollars and then help others in any which way possible. Time has shown that Brad Duke stayed true to his own words and with that lottery money he is invested in bonds and the real estate. But he did not leave his gyms and he still managed them and did all the charity work he desired and claimed to do so. He has not earned the wished money of 1 Billion Dollar but he wants to write a book when he will reach his goal. He said: "I'd like to do the right thing with this money and share my experience with others." This shows Brad is surely a man of higher ambitions.
3. Andrew J. Whittaker Jr., $314M:

Image Credits: Reuters
The time when Andrew Jack Whittaker won the lottery of Powerboy, everyone presumed that he will raise that money by increasing his funds. It was because he himself was an owner of a construction company before winning that lottery. The company was made with a net worth of 17 Million Dollars. After winning that money from the lottery everything went smoothly initially. Jack gave 10% of lottery money to the charity. He even went ahead and bought a house along with that a car also for the shop person who had sold him that lucky ticket which made him win that lottery. After a while, the inner demons of Jack started getting a toll on him. He started drinking and gambling which eventually lead him to waste a large amount of cash on all of those things. At first, the robbers took 500,000 Dollars from Jack's car. After that, a hacker forged his bank accounts by forging checks. Jack's uninsured house also got burned in 2016. And that's why just in the span of four years, Jack Whittaker had nothing left in his pockets. And a debt of 1.5 Million Dollars in a Casino. He was declared as the most unfortunate fortunate man ever.
2. Jane Park, £1M:

Image Credits: Rex Features
Jane Park is one of the youngest big lottery winners. She has won the Euro Million when she was just 17 years old. Jane Park immediately went on a shopping spree to cash that money. After all the shopping spree when all the money came to end she started claiming she wants to sue the management of the lottery. And this was just after 4 years of winning that lottery.
With that winning amount and all the luxuries, she started having a feeling that she had gathered a lot of laters. She did not utilize that money in a wise manner and when all was lost she was left empty handed. She even had to hire security guards because of the death threats he had started getting. She was so sick of all those circumstances that she went ahead and said: "My life could've been 10 times better if not for the win."
1. Peter Lavery, £10M:

Image Credits: East News
Peter Lavery was just a driver from Belfast but he still got the most of all his money. He started several businesses. His business which got the most limelight was Cooley Whiskey Distillery. It was actually the first one which was started in Belfast in 75 years. Peter said I have started working more after winning then I used to do earlier. And he said he is extremely happy as his Distillery is exactly like his lottery prize for him.