Mawra Hocane has been the talk of the town ever since her Bollywood debut "Sanam teri kasam". Her astonishing looks and stunning acting has captured the hearts of thousands of people all around the world. She started off her career as a VJ and then got into modelling and later on ventured into acting.
We at the Born Realist are always looking for something spicy for our readers. We looked deep into Mawra's Twitter account and here is what we found : –
1. She wants to do less tragic roles in dramas/movies :

So far Mawra Hocane has been more prominent in roles that involve sad attributes. Majority remember her as a cry baby since that has been the main focus in most of her dramas. The Talented actress wants to do more roles that depict positive aura.
I get paid to cry only!!! 😭 even I want to laugh someday on screen 💔 #SammiSunday https://t.co/4if3u3HWZ2

— MAWRA HUSSAIN (@MawraHocane) January 29, 2017
2. She loves songs that have deep meaning to it:


Surprising yet true. On Twitter Mawra can often be found tweeting deep and emotional lyrics from songs. This definitely shows her love for good music which we think makes her even more likable.
Teri Kismat Tu Badal De.. Rakh Himmat bus Chal de ❤️⚡️

— MAWRA HUSSAIN (@MawraHocane) December 28, 2016
Here too
Tere ishq nachaeya.. ker taeya taeya.. ❤🙌🏻

— MAWRA HUSSAIN (@MawraHocane) January 31, 2017
Oh my *_*
Tu Safar mera. Hai tu hee meri Manzil 💗⚡

— MAWRA HUSSAIN (@MawraHocane) January 1, 2017
Ae dil hai mushkil <3
3. She likes to play badminton :
Okay so this is news for most of us but Mawra did tweet about it..

Credit: Mawra Hocane's Twitter
I'm good at 🏸 need to start practising again!! #AskMawra https://t.co/fp1Nz2sVZI

— MAWRA HUSSAIN (@MawraHocane) October 21, 2016
4. She believes in looking at the bright side of life:
Mawra has always been positive about life. Her idea of life can be taken as something that is to be loved, cherished and get excited about. This might not seem very special but this goes deep into many hearts. Instead of complaining about the things we don't have, why don't we be thankful for the things we do?
Your speed doesn't matter. Forward is forward. Keep moving ❤⚡👊🏻 #TuesdayThoughts 💥🙌🏻

— MAWRA HUSSAIN (@MawraHocane) January 10, 2017
We came whirling out of nothingness, scattering stars like dust. The Stars made a circle, and in the middle, we dance. – Rumi 💜 pic.twitter.com/xhGZQSSuh9

— MAWRA HUSSAIN (@MawraHocane) February 1, 2017
Mawra Hocane is actually Patriotic:
Just like most of the Celebrities in Pakistan, Mawra too shares love for her homeland. Whether it's Independence day or a major cricket match, Mawra is always there to support Pakistan.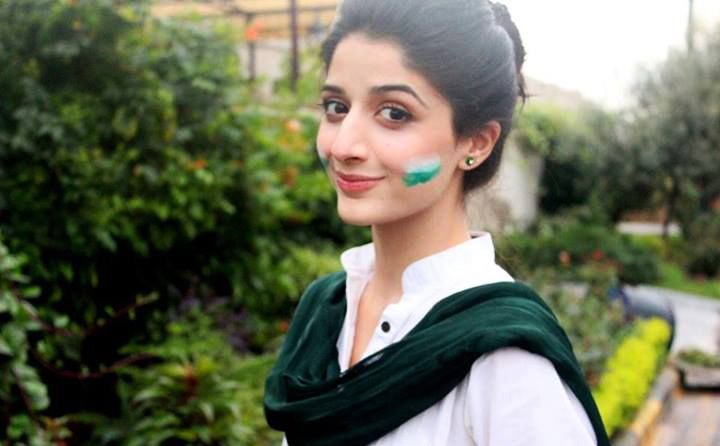 Pakistan Pakistan Mohabbat aman hai or Aman ka paigham Pakistan 🇵🇰👊🏻❤🏏 #PSL2017 incredible effort!!! Extremely proud !!! Mashallah 🌟

— MAWRA HUSSAIN (@MawraHocane) February 9, 2017
Conclusion:
So in the end we realize that Mawra is actually pretty normal. Her talents on-screen make all of us want to adore her even more.
If any of these facts were new to you then do Share this article so people would get to know her even more.