Disney and Nickelodeon have created thousands of child stars. You started watching their TV shows from a very small age. You felt the emotions of sympathy, admiration, and at times even fall in love with some characters. Here is a collection of celebrities present which grew up fast than a blink of your eyes. Have a look:
20. Demi Lovato:
Image Credits: Disney channel Eastnews
Demi played the character of Charlotte Adams in As the Bell Rings.
19. Hayden Panettiere:
Image Credits: Disney movies Hayden Panettiere
Hayden played the role of Sheryl Yoast in Remember the Titans.
18. Selena Gomez:
Image Credits: Disney Channel Eastnews
Selena played the character of Alex Russo in Wizards of Waverly Place.
17. Jake T. Austin:
Image Credits: Disney Channel Jake T. Austin
Jake was seen as Max Russo in Wizards of Waverly Place.
16. Christian Serratos:
Image Credits: Nickelodeon Christian Serratos
Christian played the role of Susan Crabgrass in Ned's Declassified School Survival Guide.
15. Ariana Grande:
Image Credits: Nickelodeon Ariana Grande
Ariana played Cat Valentine in Victorious.
14. Victoria Justice:
Image Credits: Nickelodeon Victoria Justice
Victoria played the character of Tori Vega in Victorious.
13. Cole Sprouse:
Image Credits: Eastnews Cole Sprouse
Cole played Cody Martin in The Suite Life of Zack & Cody.
12. Zac Efron:
Image Credits: Disney Channel Zac Efron
Zac played Trevor in The Suite Life of Zack & Cody.
11. Hilary Duff:

Image Credits: Nickelodeon Hilary Duff
Hilary was seen as Elizabeth McGuire in Lizzie McGuire.
10. Adam Lamberg:
Image Credits: Nickelodeon Adam Lamberg
Adam played David Gordon in Lizzie McGuire.
9. Aly Michalka:
Image Credits: Disney Channel Aly Michalka
Aly played Keely Teslow in Phil of the Future.
8. Raviv Ullman:
Image Credits: Disney Channel Raviv Ullman
Raviv was seen as Philip Diffy in Phil of the Future.
7. Amy Bruckner:
Image Credits: Disney Channel Amy Bruckner
Amy played Pim Diffy in Phil of the Future.
6. Alexa Vega:
Image Credits: Dimension Films Open Road Films
Alexa was seen as Carmen Cortez in Spy Kids.
5. Miley Cyrus:
Image Credits: Nickelodeon Miley Cyrus
Miley Cyrus played Miley Stewart in Hannah Montana.
4. Peyton List:
Image Credits: Disney ABC Press Peyton List
Peyton played the character of Emma Ross in Jessie.
3. Skai Jackson:
Image Credits: Disney ABC Press DepositPhotos
Skai played the character of Zuri Ross in Jessie.
2. Bella Thorne:
Image Credits: Nickelodeon Bella Thorne
Bella was seen as CeCe Jones in Shake It Up.
1. Zendaya:
Image Credits: Nickelodeon Zendaya
Zendaya played the character of Rocky Blue in the very famous show Shake It Up.
Comments
comments
Join the doers club
Watch inspiring videos and amazing stories
Here Are 16 Celebrities Whose Parents Were Murdered
Despite the fact that famous people seem to lead an agreeable, luxurious and colorful life, there is something else entirely to them than what meets the eye. A lot of celebrated individuals today originated from poor foundations and endured tragedies in their childhoods. On this rundown are 16 acclaimed famous people whose guardians were killed. Regardless of whether it was the point at which they were kids or when they had officially become famous, there are a couple of things that can contrast with such a gigantic injury:
16. Kelsey Grammer: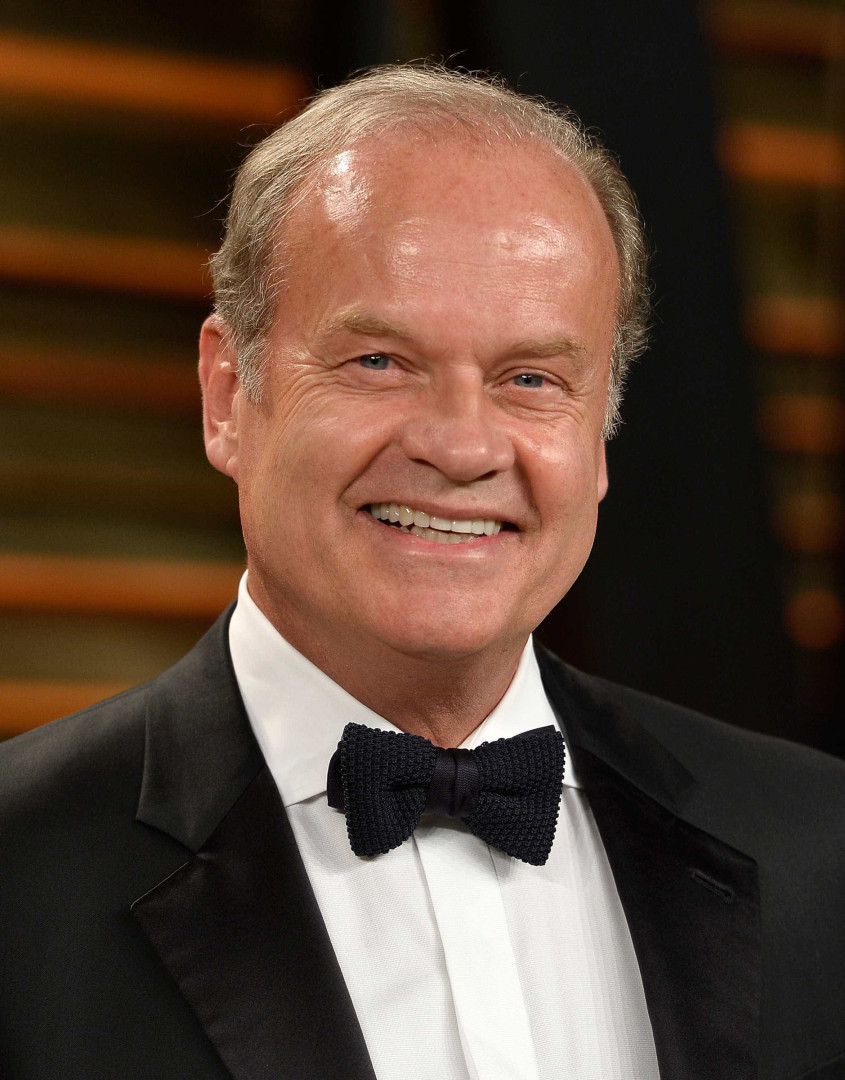 Image Credits: Gettyimages
At the point when Kelsey Grammer was 13, his dad was shot outside their home after his auto had been determined to discharge. The shooter, Arthur B. Niles was not legitimately rebuffed in light of the fact that he was regarded clinically crazy. After seven years, his more youthful sister was pack assaulted and killed by the posse pioneer. The man who pulled the trigger, Freddie Lee Glenn, was immediately captured and charged.
15. Patrick Duffy: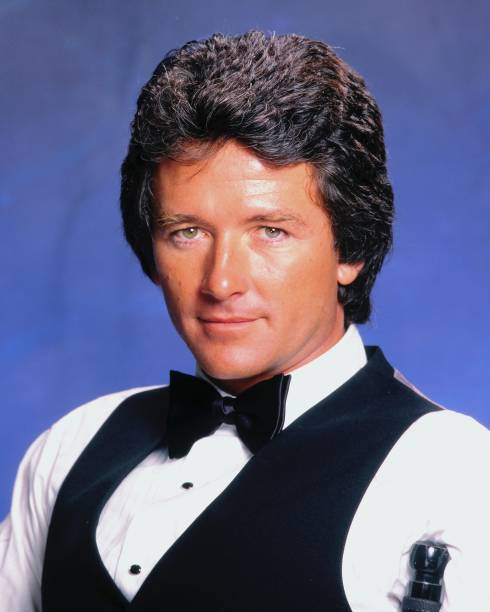 Image Credits: Gettyimages
Patrick Duffy is 68 years. He is basically from Townsend, Montana, United States of America. In 1986, Patrick Duffy's folks, both Marie and Terence Duffy, were slaughtered in the outfitted burglary of their Montana bar. Two men were indicted and they got a sentence of 75 years in jail.
14. Jennifer Hudson:
Image Credits: Gettyimages
Jennifer Hudson is 35 years old. She is basically from USA, Chicago, Illinois.  William Balfour, Jennifer Hudson's irritated brother by marriage who is hitched to Julia, her sister shot and executed Darnell, Hudson's mom, Jason, sibling, and Julian King, nephew, in 2008. Balfour got feelings for all homicides and was given three life sentences.
13. Michael Jordan: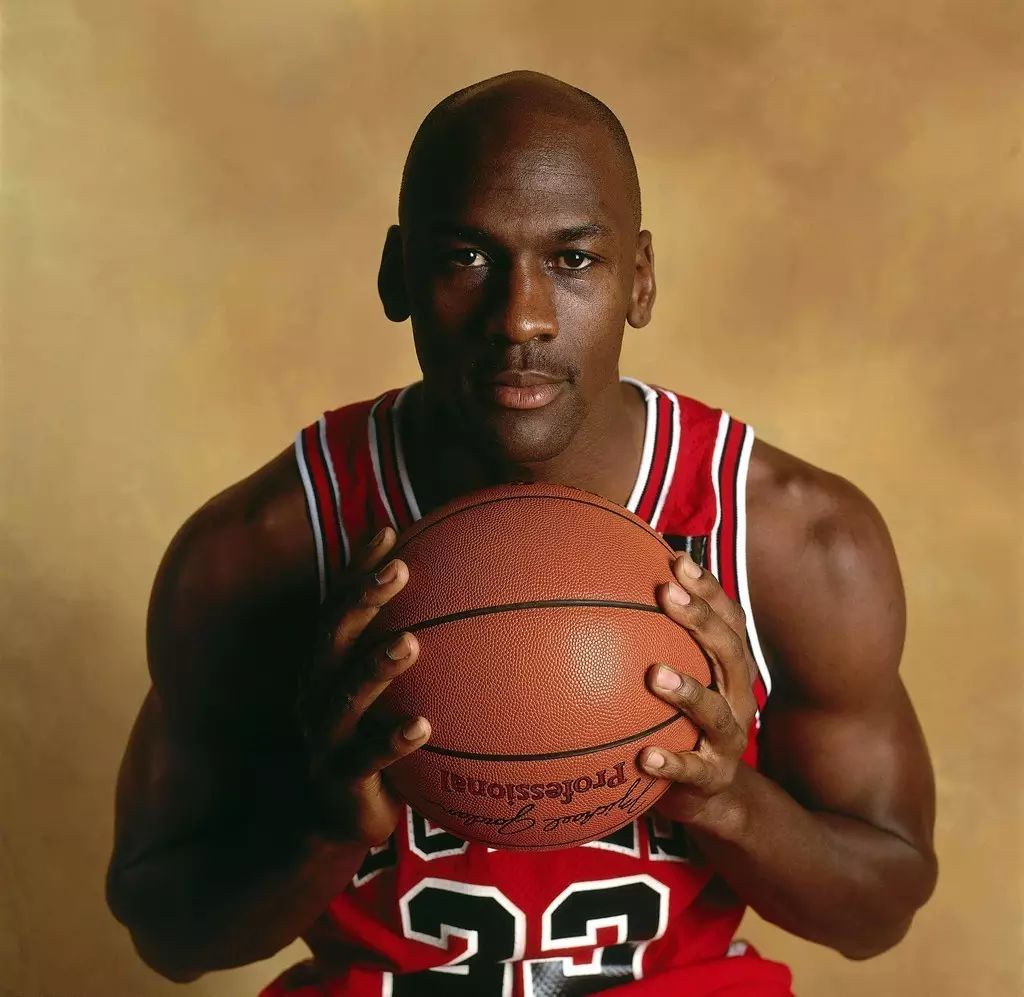 Image Credits: Gettyimages
Age: 54 years old. Origination: New York City, New York, United States of America. James Jordan, Michael Jordan's dad, was killed in 1993. He was shot and executed in an equipped theft in which his auto and different things were stolen, including two NBA title rings which Michael had gotten as a blessing.
12. Charlize Theron: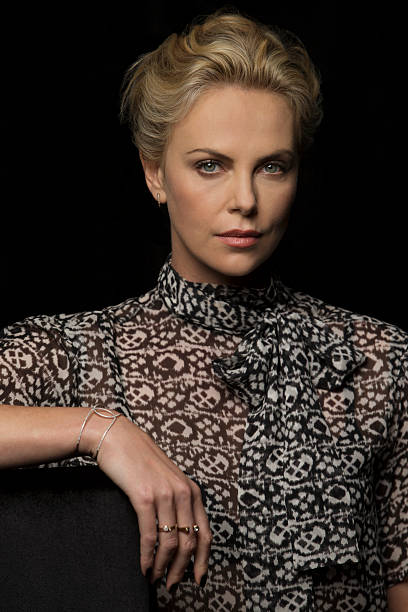 Image Credits: Gettyimages
Age: 41 years. Origin: Benoni, Gauteng, South Africa. Gerda, Charlize Theron's mom, shot and slaughtered Charles, her dad, in 1991. He was a dipsomaniac and after physically assaulting Gerda, shot him as a demonstration of self-protection. She confronted no charges.
11. Dylan McDermott: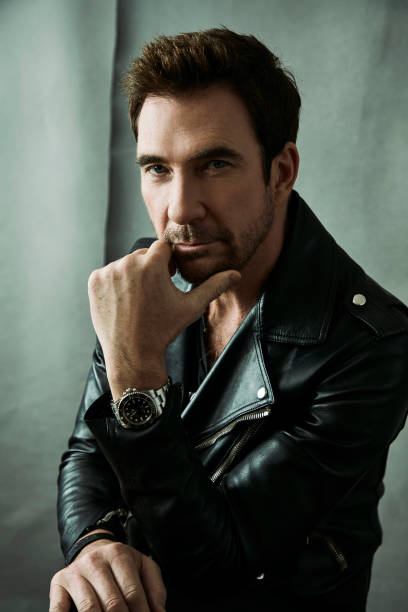 Image Credits: Gettyimages
Age: 55 years. Origin: Waterbury, Connecticut, United States of America. Dylan McDermott was 5 years old when in 1967, Diane, his mom, was shot dead. At first her passing was led as a mischance, however, kill accusations against John Sponza, her sweetheart, were later recorded by the police as Sponza was suspected to have connections to composed wrongdoing.
10. Dave Navarro:
Image Credits: Gettyimages
Age: 49 years. Origination: Santa Monica, California, United States of America. Constance, Dave Navarro's mom, was shot in her West LA loft in 1983. Sue Jory, a companion of hers, was additionally murdered. In 1991, Navarro showed up on "America's Most Wanted" however this was later expelled when a mysterious tip prompted the conviction and capture of John Riccardi, Constance's ex.
9. Gregg Allman:
Image Credits: Gettyimages
Age: 69 years. Origination: Nashville, Tennessee, United States of America. Willis Turner Allman, Gregg and Duane Allman's dad, was killed in 1949 by a wanderer named Buddy Green, to whom he offered a ride home once more from a bar.
8. Charice Pempengco: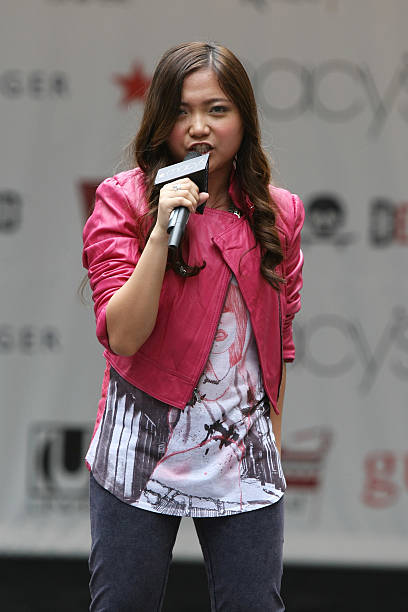 Image Credits: Gettyimages
Age: 25 years. Origination: Cabuyao, Philippines. Ricky Pempengco, "Joy" performing artist Charice Pempengco's dad, was wounded to death in 2011 in the Philippines. The experience happened after he chanced upon an alcoholic who got furious wounded him in the back and chest numerous circumstances utilizing an ice pick.
7. Malcolm X:
Image Credits: Gettyimages
Age: Died at 40 (1925-1965). Origin: North Omaha, Omaha, Nebraska, United States of America. Rev. Earl Little, Malcolm X's dad, was slaughtered by a streetcar in 1931 close to his home in East Lansing, MI. The episode was accounted for as a mischance. Nonetheless, Philbert, Malcolm's sibling, asserts that their dad was "pushed under that auto." He presumed it to be treachery from the Black Legion, a nearby racial oppressor gathering.
6. Omarosa Manigault:
Image Credits: Gettyimages
Age: 43 years. Origination: Youngstown, Ohio, United States of America. Omarosa Manigault's dad was executed when she was just 7 years old. In 2011, she endured another murder in the family when Jack, her sibling, was additionally killed.
5. James Ellroy: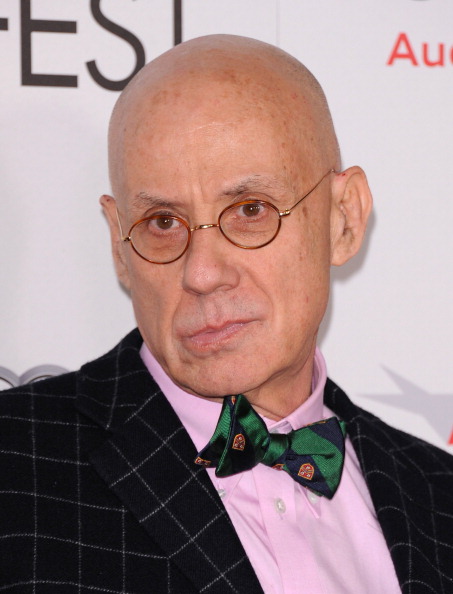 Image Credits: Gettyimages
James Ellroy is 69 years old. He is originally from Los Angeles, USA, California. Geneva, James Ellroy's mom, was choked to death in 1958 by a stocking. To date, the murder stays unsolved.
4. John F. Kennedy, Jr: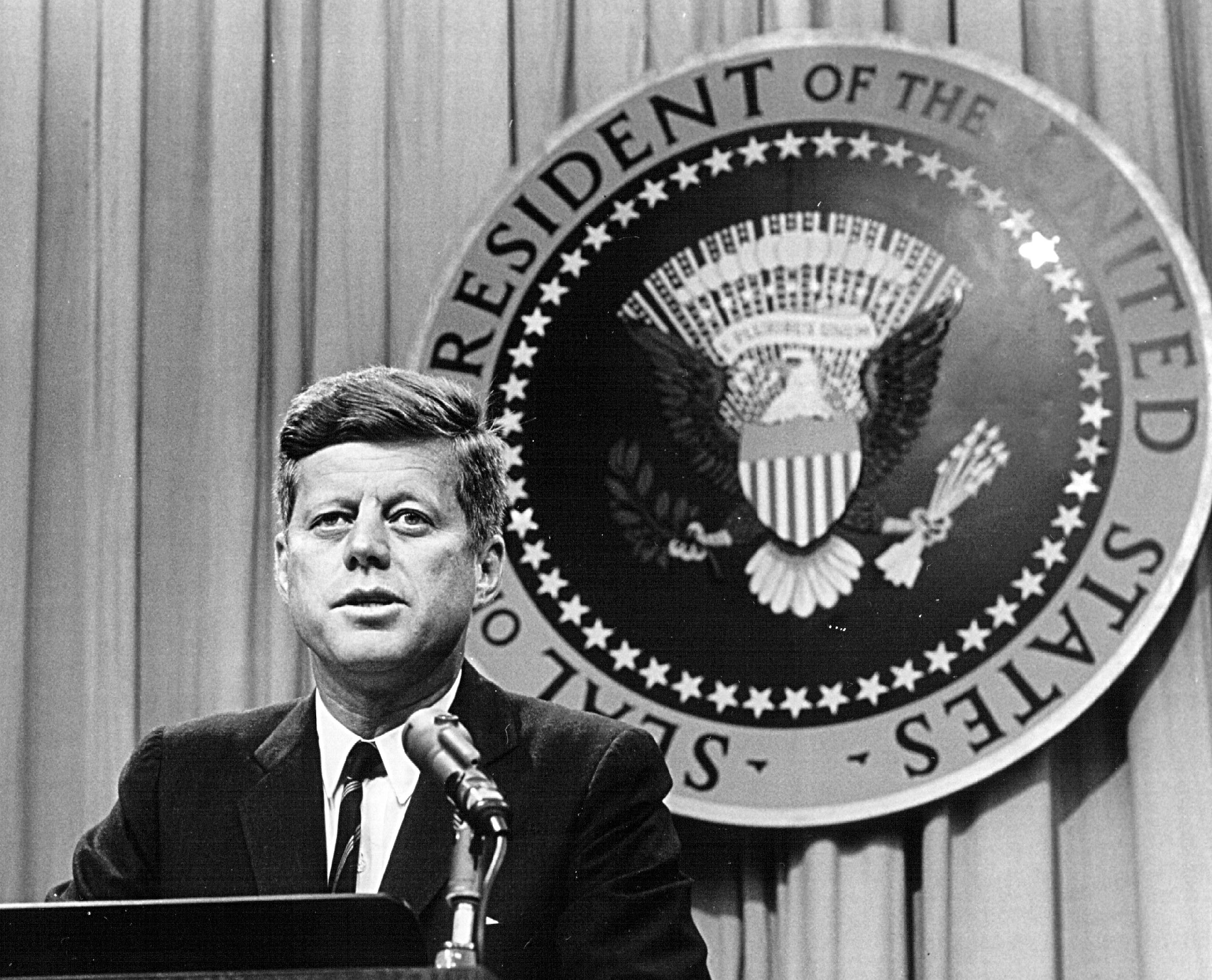 Image Credits: Gettyimages
John F. Kennedy died at an age of 39 years. (1960-1999) His origin is from Washington, D.C., United States of America. John F. Kennedy Jr's. dad, who was the 35th President of the United States, was shot and murdered on November 22, 1963, in Dallas, TX. In association with the wrongdoing. Lee Harvey Oswald was captured. Be that as it may, he too was killed two days after the fact, on November 24, while being exchanged to area imprison.
3. Sean Lennon: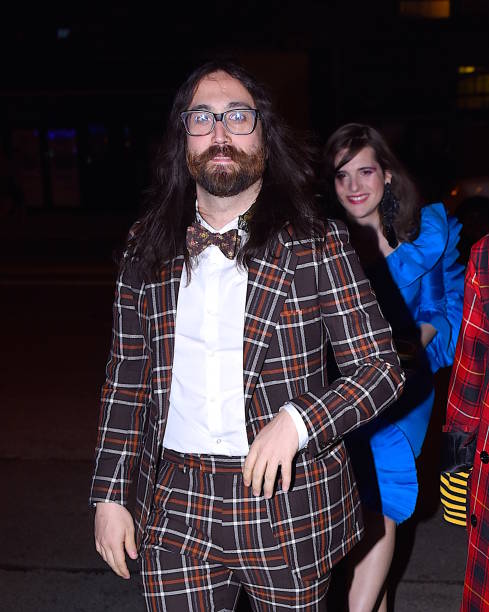 Image Credits: Gettyimages
Sean Lennon is 41 years old. He basically belongs to New York City, New York, USA. On December 8, 1980, John Lennon, performer Sean Lennon's dad, was shot dead. His shooter, Mark David Chapman, confessed and was condemned to 20 years to life for the second-degree kill. He stays in jail starting in 2014 and has been denied parole 7 times.
2. Melvin Mora: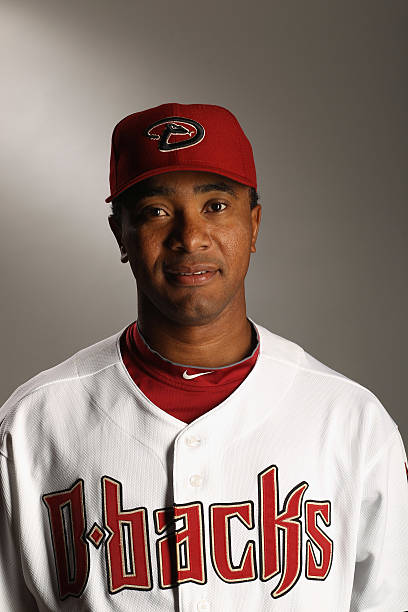 Image Credits: Gettyimages
Melvin Mora is 45 years old. His origination from Yaracuy, Venezuela. In Venezuela, Melvin Mora, was 6 years old when his slaughtered before him. Evidently, the killer mixed up him to be another person.
1. Paul Harvey: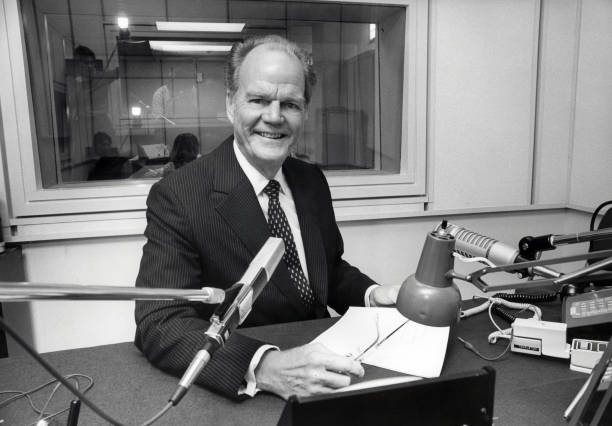 Image Credits: Gettyimages
Paul Harvey died at the age of 91 years from 1918-2009. He basically belongs to Tulsa, Oklahoma, United States of America. Harry Aurandt, Paul Harvey's dad, was killed in 1921 in Tulsa. Aurandt was out chasing rabbits with a police analyst companion of his when he was shot by men who endeavored to ransack them.
Comments
comments
Here Are 11 Celebrities That Proved Simplicity Is Power
We all wish to have a celebrity life because of all the luxuries and posh lifestyle. There are still some celebrities that understand the meaning and the power of simplicity and even after having an unlimited supply of wealth and fame they still prefer a simple lifestyle. They understand how a simple lifestyle helps you gain respect and admiration and that a simple life is a way of living everyone should adapt to. Born Realist has compiled together a list of 11 famous celebrities that are an example of the power of simplicity being the true way of life.
View Additionally: Celebrities First Jobs
11. Coco Chanel That Proved Power of Simplicity:
Image credits: Getty Images
Coco Chanel was the women who introduced the word "fashion" in women life. As women have to wear dresses with multiple layers and big bulky hats with feathers in the name of modesty, Coco changed that concept. She told the world that women can be fashionable too with the invention of "Little Black Dress". Along with that she took the elements of male wardrobes and made them trendy with jackets, hats, cuff-links, umbrellas, and blouses. To set an example she wore it all herself showing how a woman can feel and look luxurious in these outfits.
10.Mark Zuckerberg Proves The Power of Simplicity:
Image credits: Getty Images
Mark Zuckerberg the billionaire, founder of the famous social networking site Facebook choose to wear simple grey T-shirts excessively. According to him choosing fashionable clothes is something that consumes time and doesn't even matter, that time could be spent elsewhere. Even when being a billionaire he can afford world's nicest suits and hundreds of them, still he chooses not to concentrate on that and wear simple grey shirts.
Also Checkout: Signs to Know You Just Had Amazing Sex
9. Ingvar Kamprad:
Image credits: Alamy
IKEA's founder Ingvar Kamprad is one of the biggest examples of the power of simplicity. He does buy expensive clothes but only when they are on sale, he has been driving an old Volvo for last 15 years and always flies in economy class when he can easily afford business class tickets. He has furnished his house with his own company's furniture. Ingvar comes in the category of most modest billionaires in this entire world.
8. Boris Johnson:
Image credits: Getty Images
The current Foreign Affairs Minister of Britain and former Mayor of London is a simple man who travels on an ordinary bicycle instead of some luxurious car to his workplace. He does it to set an example for the people of Britain so that they might follow him and choose this zero pollution, healthy and simple lifestyle.
View More: Quotes by Famous People
7. Jennifer Garner:
Image credits: Depositphotos
She is one of the very few Hollywood celebrities who don't boast away their wealth. Jennifer doesn't use her financial power and often visits the mass market store on her own or along with her children to buy everyday products from ordinary markets. She is an example of a simple American Housewife.
6. Steve Jobs Biggest Billionaire That Proves The Power of Simplicity:
Image credits: Getty Images
Even after creating a fortune from founding his company Apple, he always preferred simple things in life. His signature outfit was always jeans along with black turtleneck shirt and white sneakers. He lived in a house located at 2101 Waverley Street which cannot be counted under the category of a mansion.
Learn Additionally: How Steve Jobs Manipulated Others?
5. Tyra Banks:
Image credits: Depositphotos
The famous name associated with America's Next Top Model is not the one to follow fashion everywhere. She thinks simple places require simple attire and should not be used to get attention. You could see her in a simple dress in and inexpensive yet delicious place like The Cheesecake Factory which she thinks is the suitable place for her.
4. Russell Crowe Proved That The Power of Simplicity:
Image credits: Alamy
Russell Crowe should be followed if you want to develop a simple lifestyle. He even being America's most in-demand actor did not accept to chance to live in a Beautiful LA mansion and instead moved to Australia along with his family. There he bought a ranch along with a simple jeep. As an actor instead of being surrounded by high-end brands fashionable clothes or most expensive cars, he is now surrounded by a big green field and lots of beautiful horses.
Find Out: Careers in Demand for The Future
3. Hayden Christensen:
Image credits: Alamy
Usually getting fame in youth spins around people making them obsessed with money and power spoiling their own lives at every turn. In the case of Hayden getting famous throughout the world in his youth made his obsession go away and by the age of 35, the charm of celebrity life and fame was over for him. Recently he shifted to Canada with his family and bought a farm. He uses that farm for his own vegetable gardening, caring for his own hen house and stables. He works on the land using a tractor to collect a large number of crops.
2. Arnold Schwarzenegger is The Power of Simplicity:
Image credits: Alamy
Arnold Schwarzenegger is one of the biggest names in the industry and despite being a world famous celebrity you would never see him boasting about anything at all. He is a man of action even in real life as he once saved a drowning man in 2004 that he saw during relaxing on a seaside resort. What happened was that the surfer's leg fell asleep and due to this Arnold Schwarzenegger had to carry him to the shore which was the distance of at least 100 meters. He was not one of those people who would talk about this to journalists or use it to get publicity or fame. Now if this doesn't require immense respect the what will?
1. Keanu Reeves:
Image credits: Getty Images
Keanu Reeves is the most humble and talented name in Hollywood industry. The actor is so kind and down to earth that his nature has been a reason for internet memes creation since long. He spends most of his paychecks on charity or giving gifts to other people. Keanu doesn't wear expensive clothes instead he prefers simple attire. He uses the New York subway to travel all around the city and every time putting more and more New York public in awe and admiration. This truly does make a person respect and admire him even if they don't want to.
Liked this? Read: How to Start Your Own Business Online
Comments
comments
12 Actors Who Hate Their Movies
It is not always a guarantee that a good script will produce a good movie and it isn't also a fine possibility that every movie will be a hit. Some of the stars have learned it much hard way and they are also quite outspoken regarding their feelings. While choosing a project some top class actors/actresses have accepted that they do not always give up to the mark performances. Some of them have even reached the point where they have themselves insulted their own movies publicly. Artists spend their most of the time making themselves compete with themselves. They try to do things better and best, they try to write the best book than before, they strive and struggle to give better performances, they work at their best to compose the best song or write an attractive script. As part of a standard rule, actors have to take their works positively. However, there are some actors/actresses who just can not stand their movies even if they were a super hit.
1. Daniel Radcliffe — Harry Potter and the Half-Blood Prince
Image credits: shutterstock.com
Daniel has literally grown up on the sets of the movie as it took almost 10 years in the production of eight parts of the Harry Potter movie. He had the lead role of the wizard in the movie and people loved him so much that it is hard to imagine someone else in the role. But Daniel himself criticizes him so much that there is no need left for the spectators to do so. He stated that he dislikes the sixth part of the movie, Harry Potter and the Half-Blood Prince, all because he said that his acting wasn't up to the mark and that he was not satisfied with it.
2. Robert Pattinson — Twilight
Image credits: shutterstock.com
Robert Pattinson became known for his role in the much famous movie, Twilight. Surprisingly the actor wasn't much happy with his role and he stated that he couldn't even stand the saga. There is a whole blog written in his comments regarding the movie in which he says in much unflattering manner, "The more I read the script, the more I hated this guy. Plus, he's a 108-year-old virgin, so he's obviously got some issues there".
3. George Clooney — Batman & Robin
Image credits: shutterstock.com
There is no doubt that Clooney is a badass actor but you can still find some failures in his work, but who doesn't fail! His 1997 Batman and Robin was such a disaster that no one had the guts to shoot new series of Batman for eight years. Clooney himself had to apologize to the spectators who watched the movie. One place he said, "I met Adam West (Batman from the series of the '60s) and apologized to him. Sorry about the nipples on the suit".
4. Halle Berry — Catwoman
Image credits: shutterstock.com
The movie won many Golden Raspberry awards as a result of much criticism, and one of the awards went to Halle Berry, naming her the worst actress. She had the guts to receive the award in the ceremony where she dictated these words herself,  "I want to thank Warner Brothers for putting me in a piece-of-shit, god-awful movie."
5. Alec Guinness — Star Wars
Image credits: Getty Images
Alec at one moment called Star Wars "fairy-tale rubbish," but it is fine, we can forgive him for that. He is a fine actor who received the Oscar 20 years before the original trilogy came out. He did not think that the role of Obi-Wan was some serious role and also the dialogues of the character irritated him much.
6. Sean Connery — James Bond movies
Image credits: shutterstock.com
"I have always hated that damn James Bond. I'd like to kill him," are the exact words that were uttered by Sean Connery. According to the actor, the character of James Bond was somewhat like a parody of himself and that is why he donated all of his money to a charity that came from Diamonds Are Forever.
14 Facts About Your Favorite Films That Will Confuse You
7. Sandra Bullock — Speed 2: Cruise Control
Image credits: shutterstock.com
This unsuccessful movie became the cause of Sandra's regret that she shouldn't act in any squeals. Her exact words were, "If you look back on my illustrious sequel work, nothing has proven successful."
8. Bill Murray — Garfield
Image credits: shutterstock.com
The confusion between the names Joel Coen and Joel Cohen became the cause of disappointment for Murray. He initially thought the script was from the Coen brother who he liked much for their work and thus he agreed to work in the movie Garfield. He then agreed to work in the movie but it was beyond his expectations and immediately regretted his decision.
9. Jim Carrey — Kick-Ass 2
Image credits: shutterstock.com
The actor himself had to rethink his role in the movie, especially after the incident of Sandy Hook, where a young man started shooting at the kids in elementary school. The actor was not ashamed of his role in the movie but he did mention that he is definitely not a supporter of the violence at any cost.
10. Chloë Grace Moretz — Red Shoes & the 7 Dwarfs
Image credits: shutterstock.com
The movie had to face criticism even before it's launch, including from the actress herself. It happened all because of the slogan of the advertising campaign, "What if Snow White was no longer beautiful and the 7 Dwarfs not so short?"
11. Channing Tatum — G.I. Joe: The Rise of Cobra
Image credits: Getty Images
The actor himself criticized the script of the movie and had the least positive feeling regarding the movie. In one of his interviews, he said that "Look, I'll be honest. I f***en hate that movie. I hate that movie." He further explained that the Paramount had forced him to take the part as he was given the deal of signing him in three other pictures. He further explained in the interview that, it was quite an attractive offer for a young actor so he had to take the role for himself. He states that "the script wasn't any good," and he had to take the part with no other option.
12. Alec Baldwin — Rock of Ages
Image credits: Getty Images
Baldwin acted the role of a nightclub owner in the movie, who has no idea that he is gay. The actor along with many critics was not happy with the movie and said, "It was a complete disaster." He further says that he had to take the role because he wanted to side with Tom Cruise and Russel Brand.
Liked this? Read this also: You Have to See The Tricks Of This Magician and How They're Done
Comments
comments