These days everyone is ranting about health and fitness while spending time and money on expensive gym memberships and equipment and those magic supplements. Well, this could be done the other way around and still maintaining the best results just by eating less and healthy and performing exercise right at your home. The people who keep themselves as their priority and focus on their goals to introduce healthy habits in their lifestyle without being dependent on outside sources are the people who achieve sustainable growth and happy lives. Here are few exercises that will help you tone your body, though it doesn't guarantee that you will get in shape if you have put on a lot of weight but you definitely will feel good about yourself in just in a month.
12. Plank position:

Image Credits: shutterstock.com
It is one of the most underrated exercises which work to give you a steel like core, strong shoulders and tight abs. It is only a one move exercise which is only static. All you have to do is hold a push up position on the floor without moving your waist and butt and hold it there as long as you can. There are various types like forearm plank, straight arm plank, plank with arm left leg, side plank, slide plank crunch, dolphin plank and resistance plank.
11. Doing push-ups:

Image Credits: shutterstock.com
Push up is an ultimate exercise that uses your own body weight which in turn uses every muscle in your body to give you a firm body. Keep in notice to maintain a straight line with your legs, back and butt in order to achieve the right position for push-ups and go down and up in the same position, repeat it as long as you can. It protects your shoulder from injury. it saves your time and enhance your circulatory system.
10. Squatting:

Image Credits: shutterstock.com
Doing two to three sets of 20 squats daily will help you burn fat, strengthen your whole core muscles and build your calves. Keep facing forward, and move your back while lowering it until your thighs and floor are parallel to each other and rise up again and repeat the process. It builds your muscles all over. It even burns your fat. They are functional and help to keep mobility in your body. It maintains balance. It prevents you from injuries and strengthens your core. Squats are practical and can done be in many ways. It will even increase your power. It will increase flexibility.
9. Push-up side plank:

Image Credits: iStock
Get in low push-up position with hands under your chest and somewhat more extensive than bear width separated. Keeping your body straight and center tight, press up, broadening your arms without locking your elbows. Exchange your weight onto your left hand, lifting your correct arm toward the roof . Let down, and rehash on the inverse side; that is 1 rep. Do 12 repetitions.
8. Bird-dog position:

Image Credits: shutterstock.com
Remember the plank position? It is quite similar to it! Lay on the floor on your hands and knees and extend your one leg and one opposite arm straightly. This position strengthens your lower back and abs. If you have the fixed hip or lower back muscles, you may discover this form, extremely hard to be performed. Be that as it may, this rendition can enhance the adaptability of the glutes and the lower back muscles, if done all the time.
7. Plank with opposite limb extension:

Image Credits: Shutterstock.com.
This is an aggregate body practice that spots additional accentuation on your center. Keep your spine straight and your abs drew in all through the development.
6. Lying hip raises:

Image Credits: shutterstock.com
It is a perfect body weight exercise which makes your back, abs and thighs stronger. All you gotta do is squeeze your hip muscles and raise them towards ceiling while maintaining your back flat on floor with knees bent and heels flat on floor.
5. Plank with side snatch:

Image Credits: iStock
Including a dumbbell development works your back, as well. Come to board position with body straight, feet more extensive than bear width, hands holding 8-to 10-lb dumbbells. Connect with center muscles; in a solitary development, curve at the midsection and lift dumbbell in left pass out to left and up overhead Return to board position; proceed for 60 seconds, at that point switch sides and repeat.
4. Reverse plank:

Image Credits: shutterstock.com
Being slightly the opposite of the simple plank position, reverse plank requires you to sit on floor with legs extended and lift your hips and torso towards the ceiling. Best exercise to strengthen your core especially the muscles in your lower back. It helps in building your strength and flexibility. It is a pretty safe exercise. It can be a meditative exercise that can help you in keeping your mind calm and focused.
3. Superman position:

Image Credits: shutterstock.com
It is a helpful exercise to make lower and upper back muscles strong. It may help alleviate back pain that is related to weak back muscles. All you have to so is keep you hand and arms straight and hold the position for 5 seconds and then return back to normal position.
2. Side Plank with twist:

Image Credits: iStock
Lie on your lower arm specifically under shoulder, hand opposite to your body, and legs stacked. Connect with your abs and the correct side of your abdomen, lifting your hips so your body frames a straight line from make a beeline for feet. Broaden your left arm toward the sky, remaining connected with through your center. Presently scoop your left arm before your body and reach under the space between your chest and the ground, curving just from the midriff up. Return up; rehash 4 times, at that point bring down body to the ground. Rehash on the inverse side.
1. Single leg bridge:

Image Credits: shutterstock.com
This is a marvel of exercise, which reduces our knee and back pain, improve your posture and strengthen your core. All you have to do is, lift your butt up, and keep your body in tight position and slowly move your body down and repeat the process.
If you make these exercises as part of your daily routine, you'll be very surprised with the results. Your body will be stronger and tighter, you will feel healthy and better from inside and outside but do not forget to pair up the exercises with the healthy food. So, give it a try and see the results yourself.
Article by Born Realist
Comments
comments
Join the doers club
Watch inspiring videos and amazing stories
90% Of People Searching For Purpose Make These 5 Mistakes
"Ability is what you're capable of doing. Motivation determines what you do. Attitude determines how well you do it." – Lou Holtz
What is motivation?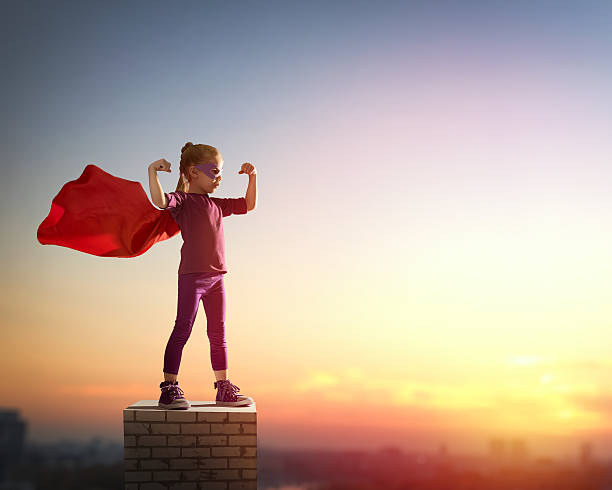 Image Credits: iStock
At whatever point we're not feeling motivated we get up toward the beginning of the day and things simply aren't clicking. We aren't feeling the day ahead. We swing to motivational recordings, discourses, articles, and music to infuse ourselves with that day by day shot of motivation and inspiration.  Much like coffee tends to go about as a day by day shot of vitality for the vast majority. Each time we do this current, there's a hidden issue that is not being checked on. Each time we simply wake up and attempt to infuse ourselves with inspiration, we're overlooking a portion of the center standards of being motivated.
5 Mistakes People Make Searching for Motivation
This article features a few steps that the greater part of individuals will make while searching for motivation:
1. Forgetting that Love & Passion Drives Motivation:
Image Credits: iStock
We should not overlook the center explanation of anyone regularly being motivated to do anything throughout everyday life. Love and energy. The enthusiasm you have for what you do in life will be the greatest wellspring of motivation you at any point go over. This is the thing that enables individuals to wake up without wake up timers. It's what enables them to begin work early, and complete work late. They cherish it. There will dependably be days where we simply aren't feeling it, however, in the event that you're not awakening 6 out of 7 days seven days with an amazing energy to begin your day, the absence of enthusiasm is the issue. So it doesn't make a difference what number of recordings you watch, or articles you read, energy is dependably the greatest common type of motivation.
2. Leaving Out Future Visualizations & Goals
Image Credits: iStock
After crude enthusiasm comes future goals.  On the off chance that you don't have objectives and perceptions for your future, at that point you're most likely not going to be all that excited about pushing toward it. You have to have a type of future goals that move you. That truly drives you to continue pushing ahead and advancing toward that path. There are two parts to this step:
Finding and recording your future goals for particular points of reference; a half year, a year, 3 years and 5 years. Visualizing what it will resemble when you accomplish them. Where are you going to be? What are you going to do? Who will be a major part of your life? Painting a striking picture for precisely what you need isn't just an intense advance in persuading you, yet the exact definition will enable you to arrive.
3. Not Tasting Your Dream Life:
Image Credits: iStock
Perception is an effective spark. It enables you to look into your psyche and see a harsh picture of what your life would resemble if you somehow happened to accomplish your goals. Having the capacity to encounter your perceptions, all things considered, before you really accomplish your objectives isn't generally conceivable. Yet, in the event that there's a way, you can't manage the cost of not to exploit it.
4. Letting the Past Paralyze You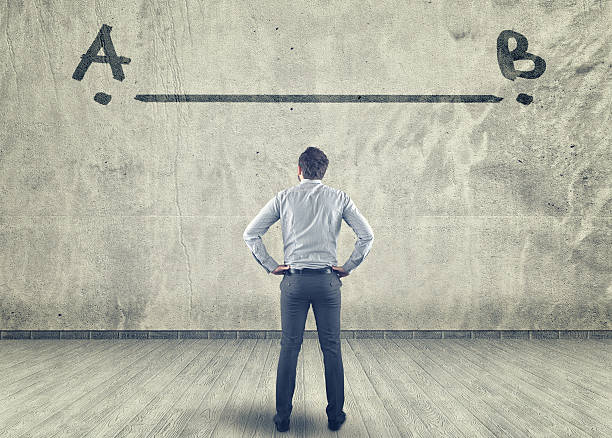 Image Credits: iStock
Your past shouldn't paralyze you.  A large number of us have grievous pasts and encounters dependably vary for individuals, yet it's vital to not give the encounters of your past proceed with you a chance to hold you down. They should influence you to acknowledge how far you've originated from being the individual you used to be. You ought to likewise be propelled to continue propelling yourself with the goal that you ensure you never remember that past. Motivation from past encounters will dependably be not the same as individual to individual, yet in the event that you're somebody who's battled somehow previously, don't give it a chance to paralyze you.
5. Disregarding the Obvious Lifestyle/Health Rituals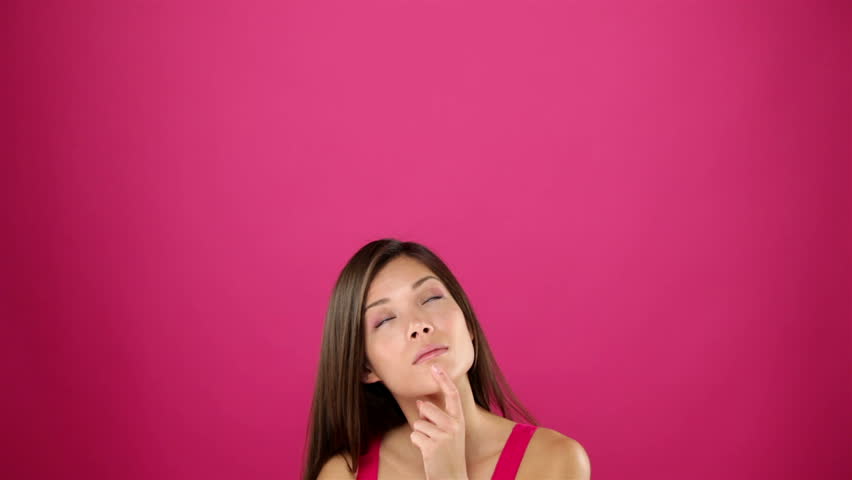 Image Credits: iStock
The individuals who have an intense personality, begin with sustaining their body. You realize that the sustenance we eat and the level of activity we get has an enormous influence on sound mind work, not simply body work? I think many individuals ignore that reality. We overlook exactly how capable these things can profit the way we feel, and the conspicuous physical real medical advantages. So on the off chance that you needed to feel aroused, treat your brain with the regard it merits.
6. Conclusion: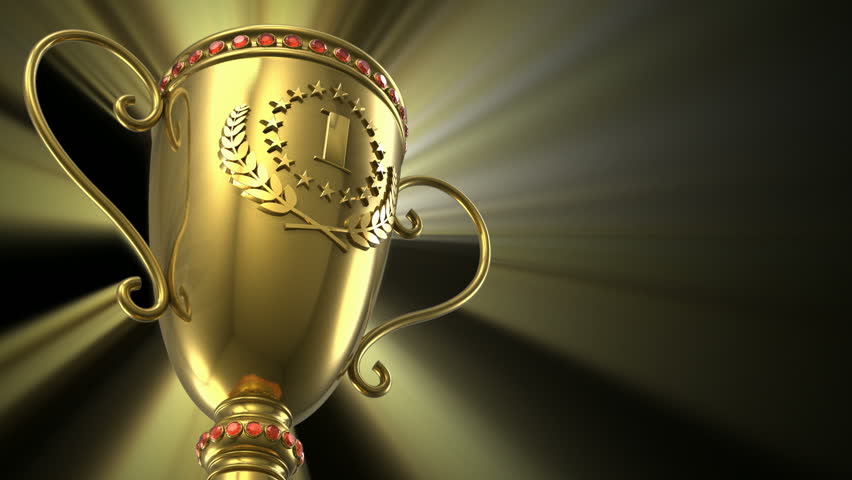 Image Credits: iStock
You can tune in to every one of the recordings you need, you can read every one of the articles you need, individuals can empower you however much as could be expected. Be that as it may, unless you illuminate the fundamental issues, the inspiration won't be everlasting. Dreadfully numerous individuals figure they can get their day by day inspiration from all these outside sources, while totally disregarding enthusiasm, representation and objective setting.
Comments
comments
Here's Why You Shouldn't Be Someone's Second Choice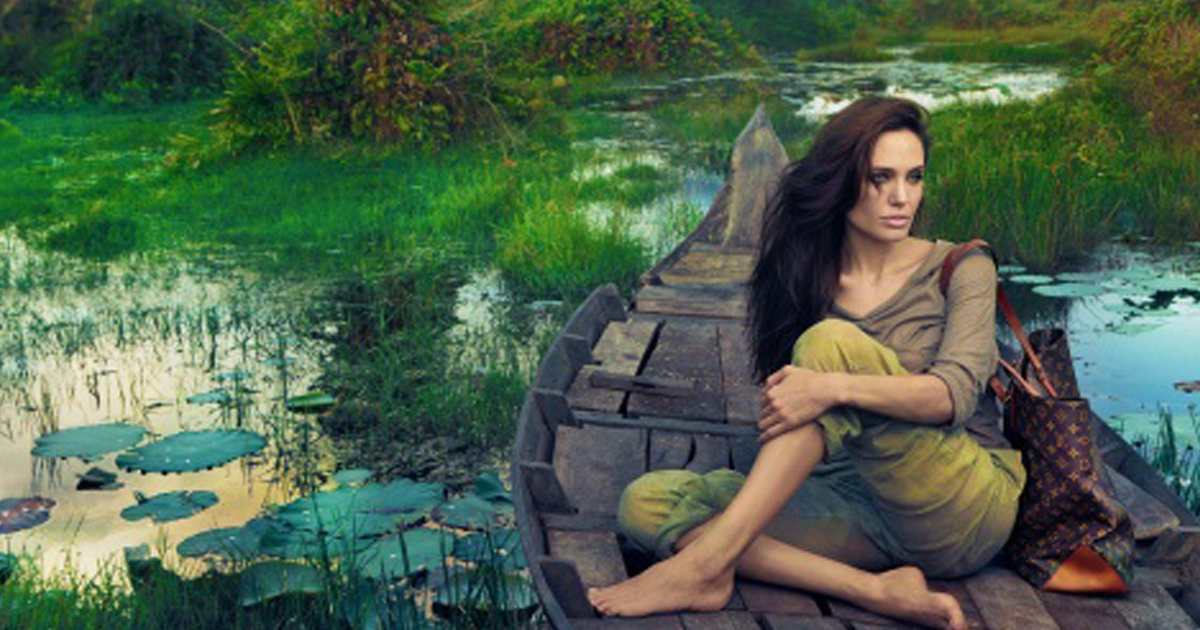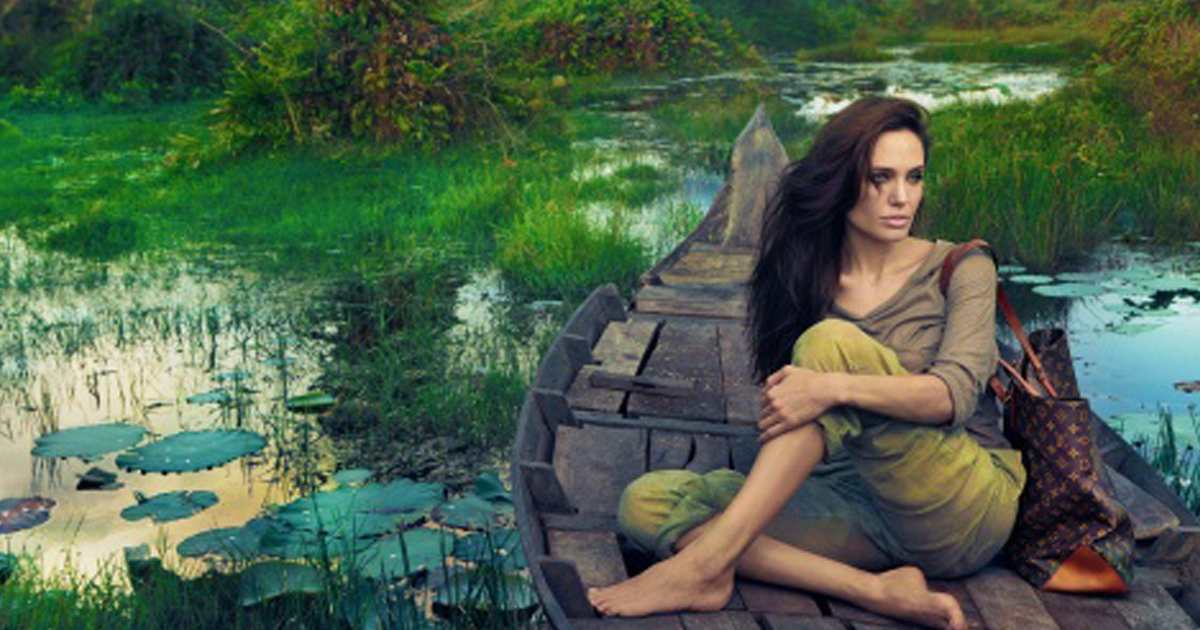 It's not difficult for someone to feel worthless if they've been treated as second option quite a few times. It's more like weaved into your routine, you never know when this horrible cycle would end. People keep on telling you to focus on yourself instead of focusing on being in a relationship but each and every time you end up getting badly hurt. It's okay to be the supporting character instead of the main character sometimes. But the constant support role and not being the led can be really bad for your self-esteem. No matter how hard you try you always end up being the second option, due to your weird luck. Guys treat you more as a rebound girl or a second option for in case their first option won't work out. They see you as only the one to be with for a while instead of lifetime. The thing is that you might think it's okay to be the second option as it is better than having nothing. You have to know that you are not worth being treated as the second option, you deserve to be the leading lady and there's no way in hell that you should settle as a second option.
Image credit: Shutterstock
It's anything but difficult to become involved with something since you need to be loved and cared for; we're just human and being helpless is something that's in our nature, we just want to be loved by someone and it can make us hurt our own self-esteem. In any case, there has to be a time when you stop thinking that it's okay to be a rebound for someone or be their second choice, or not the number being one in anybody's book. It's not beneficial when you begin to feel like you can't satisfy their desires, and it's that it is alright to be sufficiently "great" for somebody. In any case, that is insane. In the distance, you are not sufficiently "great" – you are all that anyone could need. You deserve the stars and the moon, you deserve all the attention and priority, somebody is holding up to meet you and succumb to you on great, long-term terms. Don't break yourself away and waste your worth on someone who doesn't see all the things that you are. Wait for the one who would make you his priority, make your wishes his command, who would not think of his life without you and for whom everything else comes second to you. Just don't waste yourself away. Kindly don't be somebody's second decision, don't be with someone who priorities everything over you. You will never be able to see how amazing and wonderful you are if you constantly be okay with a second option treatment. You will see yourself through the eyes of this individual who is just passing time with you, who is upsetting your feelings and making you lose your self-worth totally. Your other half should be somebody who draws out the best in you. Why in the world would you need to be encompassed by a shallow individual who is loaded with antagonism and all the wrong expectations? Who needs to be related to somebody who had vain thinking behind everything? Just ask yourself why would you be okay with being in such a relationship. It definitely is better to be alone than being with someone who cannot see you for who you are.
Image credit: Shutterstock
I repeat, again and again, don't be someone's second option, since you are excellent and matter just as much as any other girl would There is somebody who might be listening for everybody on the planet, and I will dependably differ with the people who say they will be separated from everyone else everlastingly or that they will never discover somebody, making them settle on being the second decision. I know the feeling of being alone is big enough to scare you and settle for less. It will be justified, despite all the trouble. It would be ideal if you comprehend that there is more out there than where you at present remain. Try not to be somebody's second decision since it is an exercise in futility and exercise for somebody who eventually doesn't even really think about you. Trust me it's not as scary as it sounds, you can be out there on your own, meeting new individuals, and might even find the one who would love you and adore you just like you deserve. The sky is the limit. Be that as it may, kindly don't squander your opportunity on individuals you know are nothing but trouble. Time is valuable and you just have such a large amount of it, so attempt to influence the most to out of it and escape those shallow people who don't see you for who you are and just use you for their own selfish reasons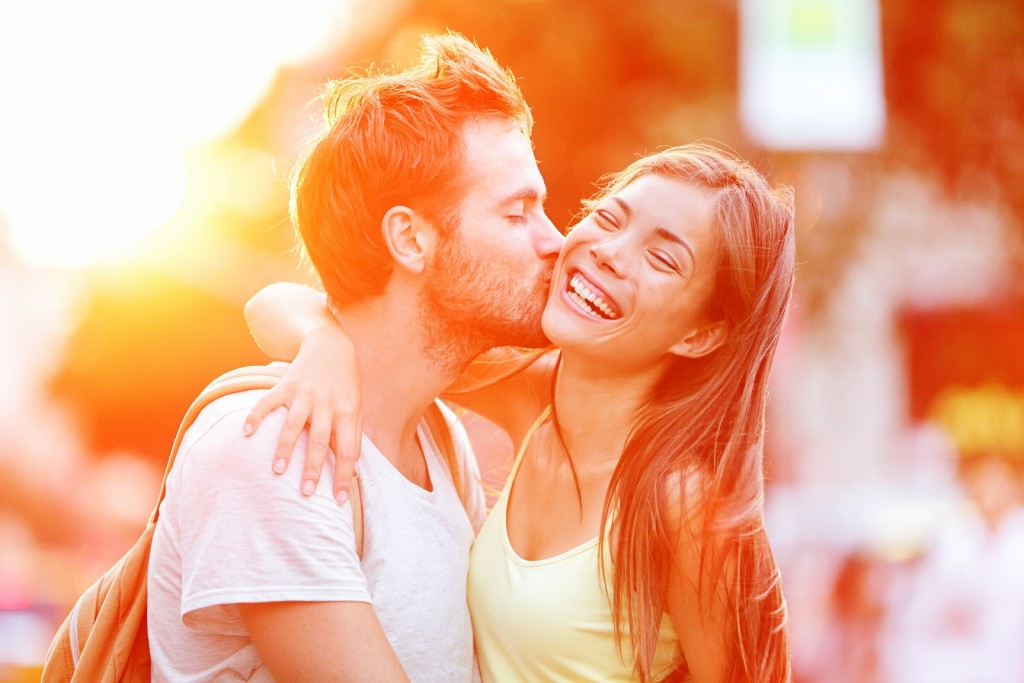 Image credit: Shutterstock
Don't be a second option for anyone, you have so much to offer, you can do so much more, be with someone worth being with. You're capable, keen, amazing, and genius. There is no one like you out there, and it's awful simply realizing that you would just be okay with settling for so much less than you deserve. You are a decent individual who deserves all the happiness and love, and you should not place yourself in these unfair circumstances. I feel that a standout amongst the essential things in this life is to begin able to look all starry eyed at ourselves in the first place, and afterward discover somebody who reminds us every day about how stunning we are, simply because that guy is the cool and who we cherish or have a crush on. Try not to stick around for somebody who endures you for the wrong reasons, who isn't actually present there mentally and don't really love you and adore you for who you are, or doesn't value your amazing personality and uniqueness.
Comments
comments
Here Are 12 Books On Science Everyone Should Read, According To Bill Gates
Bill Gates has made huge contributions to modern technology. He is a philanthropist and his efforts are focused on fighting disease and climate change. He has a deep love for science and has endorsed a number of science related books which range from books explaining everyday science to books tackling the big questions regarding existence and origin. Here is a list of books he recommends everyone interested in science should read:
1. Thing Explainer: Complicated Stuff in Simple Words by Randall Munroe
Image credits: Amazon
Randall Munroe also the creator of the webcomics published this book in 2015. The books contain simple explanations of modern technology, which can be understood by even the most simple-minded. Gates described the book as a 'brilliant concept'. He mentioned his favorite explanations is why microwaves, addressed as 'radio boxes' in the book, heat frozen food unevenly:
 "When you put iced food in a radio box, after a while, parts of it start to turn to water. But since radio boxes are really good at heating water, those parts start to get hot really fast. They can even get so hot they start turning to air—before all the ice is even gone!"
2. The Gene: An Intimate History by Siddhartha Mukherjee
Image credits: Amazon
Genome science is a relatively budding field and is one of the less talked about fields in the mainstream conversation. But this book according to Gates reinforces its relevance to our daily lives. He touches upon the big questions regarding human existence and essence. Gates said regarding the book:
"Mukherjee wrote this book for a lay audience, because he knows that the new genome technologies are at the cusp of affecting us all in profound ways,"
He describes Mukherjee as a 'quadruple threat', well suited for his credentials as a practicing physician, teacher, researcher, and author.
3. The Grid: The Fraying Wires Between Americans and Our Energy Future by Gretchen Bakke
Image credits: Amazon
Describing this book back in 2016, Gates said: "This book, about our aging electrical grid, fits in one of my favorite genres: 'Books About Mundane Stuff That Are Actually Fascinating."It seems to capture his fancy for perhaps the reason that his job was working for a power company that provided power to the Pacific North West as a software engineer. His appreciation for the vitality of power grids stems from there and 'The Grid' provides insight into those engineering masterpieces.
4. Seveneves by Neal Stephenson
Image credits: Amazon
After a long time of around a decade Gates picked up a science fiction book upon a recommendation from his friend. The book immediately jumps into the story as he wrote: "The plot gets going in the first sentence when the moon blows up." The story progresses to a threat of a meteor shower that has the potential to destroy the entire planet so human beings are left to salvage themselves by sending as many spacecraft into the orbit as possible.  The book is filled with information about spaceflight but Gates said he 'loved the technical details.'
5. The Fever: How Malaria Has Ruled Humankind for 500,000 Years by Sonia Shah
Image credits: Amazon
Fighting Malaria, a disease which claims 430 000 lives per year, has been one of Gates' foundation's top priorities. He has talked about the issue on several platforms, Ted Talks being one of them. He endorses the book as 'probably the best choice' if one were to read a book on the subject matter. Gates said in 2014 referring to the book:
The book was published in 2010, so it's not totally up to date (most notably, we've made progress with rolling out bed nets since then) but it's a great overview of malaria, its impact, and the solutions to it.
6. Sapiens: A Brief History of Humankind by Yuval Noah Harari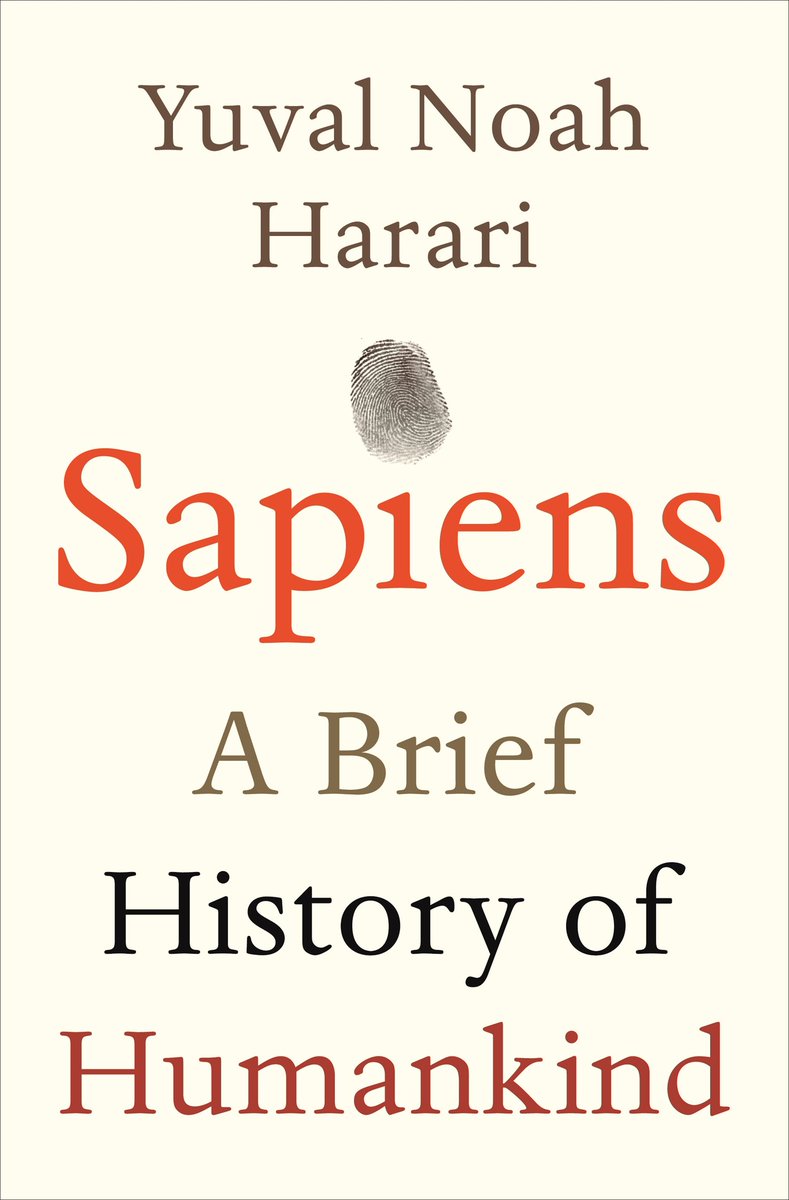 Image credits: Amazon 
In the history of the Earth, homo sapiens appear relatively quite late but they're the species that managed to survive the longest. How come out of all the species that resembled human beings as we know them, homo sapiens are the only ones that have lasted until today? Gates said regarding the book:
"Both Melinda and I read this one and it has sparked lots of great conversations at our dinner table. Harari takes on a daunting challenge: to tell the entire history of the human race in just 400 pages."
However, Harrari not only tells the history of the human race but he provides an insight into how genetic engineering and artificial intelligence will change the meaning of being human in the future. Gates recommends this book to anyone who has ever wondered about the history of the human race as well as the future.
7. Homo Deus by Yuval Noah Harari
Image credits: Amazon 
Another one of Harari's works is a part of Gates' reading list. Homo Deus is a sort of sequel to the book 'Sapiens' as it discusses what might become of the human race in the future, as they evolve. Gates said referring to the book:
"So far, the things that have shaped society — what we measure ourselves by — have been either religious rules about how to live a good life, or more earthly goals like getting rid of sickness, hunger, and war. What would the world be like if we actually achieved those things?"
8. Infections and Inequalities: The Modern Plagues by Paul Farmer
Image credits: Amazon 
Gates called Paul Farmer as "one of the most impressive people I've had the honor of getting to know." Farmer has played a vital role in bringing sustainable health care to millions of people in Haiti. The book though published fifteen years ago still made this list because it educates the masses about how diseases like AIDS, Tuberculosis, and Malaria affects the marginalized communities in much worse ways due to the lack access to vaccinations and proper health care. Gates said:
"In this book he really opens your eyes to the vast differences between the health of the rich and the health of the poor,"
9. House on Fire: The Fight to Eradicate Smallpox by Bill Foege
Image credits: Amazon 
Foege had made huge contributions to the cause of eradication of Smallpox in the 1970's. Gates mentioned him as being their mentor when they were venturing out towards philanthropy. House on Fire discusses how the eradication began, stories of people who were affected by the disease as well as Foege's personal life and his career as an epidemiologist. In gates words:
"This book gives you a great view from the front lines of that battle."
10. Sustainable Materials With Both Eyes Open (Without the Hot Air) by Julian Allwood and Jonathan Cullen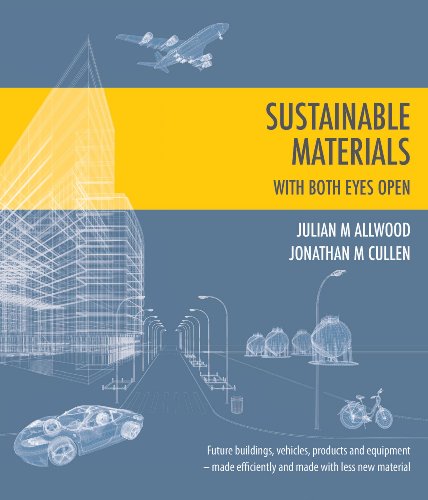 Image credits: Amazon 
After the Paris climate summit in 2015 Gates included this book in the list as being one of the rare books that talk about the manufacturing of stuff. The book addresses one of the most important and urgent questions regarding our future: "How can we meet the growing demand for materials without destroying the environment?" The book contains descriptions and diagrams about how we can increase the shelf of everyday objects by using materials that have a lesser environmental impact. According to Gates:
"We can't go on using materials the way we have been for the past 150 years but fortunately, we don't have to."
11. The Vital Question by Nick Lane
Image credits: Amazon 
Not many know about Nick but that needs to be changed. Gates said: "Nick is one of those original thinkers who make you say: More people should know about this guy's work. He is trying to right a scientific wrong by getting people to fully appreciate the role that energy plays in all living things." The book addresses unanswered questions about the origin of life. Gates putting his confidence in Nick's work said:
"Even if the details of Nick's work turn out to be wrong, I suspect his focus on energy will be seen as an important contribution to our understanding of where we come from."
12. Energy and Civilization: A History by Vaclav Smil
Image credits: Amazon 
These books offer complete knowledge about their given subjects and are a great way for one to learn about things that are around us and affect our lives in one way or another.
Comments
comments