12 Fact About Food Every One Should Know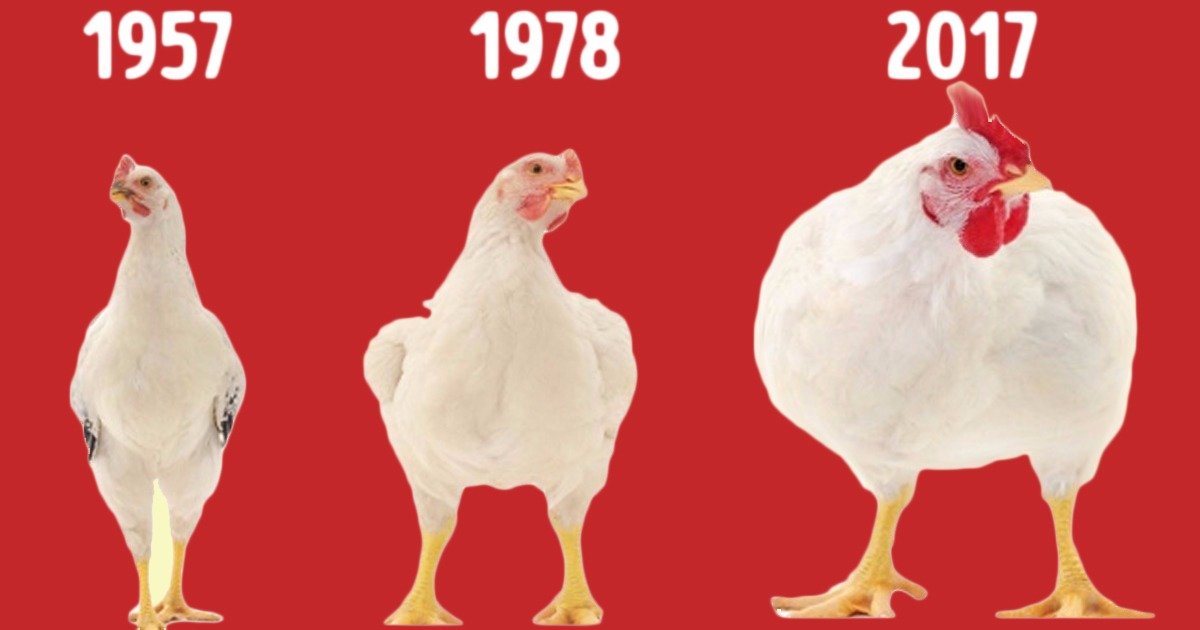 Image Credits: iStock
What comes to mind when we utter the word Food? Some people get excited, some get alert and conscious. Today most of the people have awareness of the food they eat. But most of the people are still unaware of some food facts that they need to know. Here are 12 important food facts that you need to know.
Image Credits: iStock
12. The cultivation of GMO plants is allowed in most countries:
Image Credits: © ildogesto/depositphotos.com
Till today it has not been proved that the GMO crops are harmful to health. Because their mass cultivation is productive and meeting the present need they are not prohibited. In fact, they are playing a major role in meeting the world needs and takes the least time and produce more amount. The most cultivated GMO crops are cotton, canola, and sugar.
11. Genuine balsamic vinegar is cheaper now:
Image Credits: iStock
Now you can buy balsamic vinegar at a cost of few buck because they are more readily available. Earlier they were way too expensive because they were slowly fermented which took several years (3 at least ). Now you can use it on your cuisine anytime and anywhere. It enhances the flavor and makes your dishes complimentary.
10. Fortune cookies are not made in China:
Image Credits: iStock
One of the sweetest myth is that the fortune cookies are the product of Chinese. But this is untrue. In fact, they were originated and made by Japanese Americans and served in restaurants in the United States. So for the next time if one claims that it is the product of China then correct them for their misunderstanding.
9. Genuine Wasabi:
Image Credits: Shutterstock
The original wasabi is only found in Japan because it is a Japanese plant. It is often called Japanese horseradish. Nutritional value of wasabi is tremendous. It contains potassium, fiber, vitamins, and zinc. The problem is that they are cultivated under certain conditions and temperature of 10 degrees to 17-degree Celsius. To cultivate it outside they imitated wasabi and produce it on a greater scale outside Japan.
8. Use of Insects in the food:
Image Credits: © fxquadro/depositphotos.com   © Wikipedia Commons
Most of us don't aware of the fact that the candies like gummy balls and jellies contain carmine. Carmine is induced by the acid known as carmine acid. The carmine acid is originated from insects like cochineal scale.
7. Ketchup is unreal:
Image Credits: iStock
Now you can have red thick concentrated ingredient for your chips and dips but it is not ketchup. Now ketchup can be prepared without tomatoes. It is prepared by cheaper products that include thickeners, colors, and additives. So make sure that you are buying real ketchup instead of purchasing ketchup-like substance. You can also prepare ketchup at your home. It is healthier and tastier because of the fresh farm tomatoes.
6. Reason for holes in crackers:
Image Credits: iStock
Holes are made for the sole purpose of baking this yummy treat properly. Otherwise, it will remain thin and extra crispy. The fun part is that holes in cracker put manually it was first baked in the USA. This was the very first attempt of baking this wholesome treat. At that time holes were 13  according to a number of states that were formed that time in the USA.
5. Canola and rapeseed oil are the same:
Image Credits: iStock
Both oils that are canola and rapeseed oil are the same products. But canola oil is reduced form of erucic acid that is two percent in reduction. But this minute amount has adverse effects on health. It is highly toxic to the heart. Most of the canola oil is genetically modified and it causes kidney and liver diseases. So avoid taking it.
4. Calorie count can be inaccurate:
Image Credits: depositphotos.com
The calorie count on your oat bar or snack pack can tell you a wrong number of calories. And the method used by these manufacturers for calculating calories is obsolete. The calorie count should be written according to personal need of the individual according to their weight and food group.
3. Some fruits can disappear forever:
Image Credits: iStock
Some fruits are about to extinct due to various factors. The factor includes weather conditions, resources like water and heat and many other. Some of the fruit crops are not meeting their growth requirements. So it is to be noted that the current situation is alarming. The fruits which are on the verge of extinction are honey, chocolate, avocados, bananas, and apple.
2. Chew food waxes and automobile waxes are same:
Image Credits: iStock
Chewy  product additionally contains carnauba wax. This wax originates from the leaves of palm trees. This same wax is additionally utilized for vehicle waxes, furniture waxes and is even utilized as a part of the magnificence business
1. Broiler chickens have become much bigger:
Image Credits: iStock
Chickens have turned out to be substantially greater, particularly their chest and legs. Some say that additional hormones and steroids are in charge of these progressions.
Article by Born Realist 
Comments
comments
Join the doers club
Watch inspiring videos and amazing stories
All Tech Geniuses Have These 8 Qualities
Over on Quora, more than 100 individuals have addressed the inquiry "What are the normal characteristics of very clever individuals?" A few clients claim to know from individual experience; others are simply taking an informed figure. Things being what they are, numerous clients gave answers that specialists would concur with. Here are eight of the most charming Quora reactions and clarified the science behind them and allows simply say that we feel a ton more astute at this point. This is what was concluded:
8. They're Exceptionally Versatile:
Image Credits: Shutterstock
A few clients noticed that clever individuals are adaptable and ready to flourish in various settings. As Donna F Hammett composes, clever individuals adjust by "indicating what should be possible paying little mind to the inconveniences or limitations set upon them."
Image Credits: Shutterstock
Late mental research underpins this thought. Insight relies on having the capacity to change your own practices keeping in mind the end goal to adopt all the more successfully to your condition or roll out improvements to the earth you're in.
7. They See The Amount They Don't Have The Foggiest Idea:
Image Credits: Shutterstock
The sharpest people can concede when they aren't comfortable with a specific idea. As Jim Winer composes, wise individuals "are not hesitant to state: 'I don't have the foggiest idea.' In the event that they don't have any acquaintance with it, they can learn it." Winer's perception goes down by an exemplary report by Justin Kruger and David Dunning, which found that the less canny you are, the more you overestimate your subjective capacities.
Image Credits: Shutterstock
In one test, for instance, understudies who'd scored in the least quarterly on a test adjusted from the LSAT overestimated the inquiries they'd gotten ideal by about 50 percent. In the interim, those who'd scored in the best quarterly marginally disparaged what number of inquiries they'd gotten right.
6. They Have Voracious Interest:
Image Credits: Shutterstock
Albert Einstein allegedly stated, "I have no unique gifts, I am just energetically inquisitive." Or on the other hand, as Keyzurbur Oh puts it, "Insightful individuals let themselves wind up plainly intrigued by things others underestimate." Research distributed in 2016 recommends there's a connection between youth knowledge and receptiveness to encounter which incorporates scholarly interest into adulthood.
Image Credits: Shutterstock
Researchers took a large number of individuals conceived in the U.K. for a long time and discovered that 11-year-old who'd scored higher on an IQ test ended up being more open to involvement with 50.
5. They're Receptive:
Image Credits: Shutterstock
Shrewd individuals don't cut off themselves to new thoughts or opportunities.Hammett composes that savvy individuals "will acknowledge and think about different perspectives with esteem and wide mindedness," and that they are "available to elective arrangements." Clinicians say that liberal individuals.
Image Credits: Shutterstock
The individuals who search out exchange perspectives and measure the confirmation decently – tend to score higher on the SAT and on insight tests. In the meantime, shrewd individuals are watchful about which thoughts and points of view they receive. "A clever personality has a solid repugnance for tolerating things on confront esteem and in this way withholds conviction until gave sufficient confirmation," says Oh.
4. They Like Their Own Particular Organization:
Image Credits: Shutterstock
Richard He calls attention to that profoundly shrewd individuals have a tendency to be "exceptionally individualistic." Strikingly, the late research proposes more quick-witted individuals have a tendency to infer less fulfillment than the vast majority do from associating with companions.
3. They Have High Restraint:
Image Credits: Shutterstock
Zoher Ali composes shrewd individuals can defeat imprudence by "arranging, elucidating objectives, investigating elective procedures, and considering outcomes before they start." Researchers have discovered a connection between poise and insight. In one 2009 investigation, members needed to pick between two monetary prizes: a littler payout quickly or a bigger payout at a later date. Results demonstrated that members who picked the bigger payout at a later date i.e. the individuals who had more poise, by and large, scored higher on insight tests.
Image Credits: Shutterstock
The scientists behind that review say one region of the cerebrum, the front prefrontal cortex, might assume a part in helping individuals take care of extreme issues and show discretion while progressing in the direction of objectives.
2. They're Extremely Clever:
Image Credits: Shutterstock
Advaita Bihani calls attention to exceptionally clever individuals have a tendency to have an awesome comical inclination. Researchers concur. One investigation discovered individuals who composed more amusing subtitles scored higher on measures of verbal insight. Another investigation discovered proficient comics scored higher than normal on measures of verbal knowledge.
1. They're Delicate To Other Individuals' Encounters:
Image Credits: Shutterstock
Savvy individuals can "practically feel what somebody is considering/feeling," says He. A few clinicians contend that compassion, being receptive to the requirements and sentiments of others and acting in a way that is touchy to those necessities, is a central part of enthusiastic knowledge.
Image Credits: Shutterstock
Sincerely keen people are commonly extremely intrigued by conversing with new individuals and adapting more about them.
Comments
comments
Why Hard Work is Better Than Talent
You live in an accomplishment fixated society that rushes to apply the names "skilled" and "talented" to everybody who has achieved anything of note. Effective individuals are frequently depicted as superhuman, conceived with mystical capacities that differentiate them from whatever remains of mankind. For example, grant-winning performing artists are touted as skilled, as are individuals who have to prevail in business. In the event that the individual being referred to is youthful, they are particularly liable to be named along these lines. The media is not occupied with diligent work, or how much exertion supposed skilled and capable individuals need to put in before they get comes about. Our general public now passes judgment on somebody on their achievements, and expect that they should have natural blessings. You don't stop and value the exertion that goes into a top-rated novel, a high-performing organization, or a staggering bit of fine art. You watch out for simply expect that "ability" normally offers to ascend to great outcomes. You can see this conviction working crosswise over society. For instance, working under the presumption that somebody is either conceived gifted or normal, organizations frequently utilize IQ tests to examine their candidate pools for individuals who as far as anyone knows demonstrate the most potential to surpass their associates. Organizations are fixated on spotting and preparing the "absolute best." In numerous cases, the "absolute best" is likened to "individuals who appear to have been conceived with inborn capacity."
7. The Reality Of Diligent Work:
Image Credits: Shutterstock
In spite of the fact that the media would have you accept something else, diligent work truly trumps ability. When you initially meet or catch wind of an effective individual, it's anything but difficult to trust that they probably been conceived possessing impressive blessings. As a general rule, there are various cases of popular individuals who have depended on diligent work. For instance, amazing b-ball player Michael Jordan was dropped from his secondary school b-ball group, however, would go ahead to end up one of the best sportspeople ever. Liveliness pioneer Walt Disney was informed that he had "no unique thoughts" and "needed creative energy" by the daily paper that let go him, and Oprah Winfrey was once prompted that she "wasn't fit for TV." These stories outline that only one out of every odd fruitful individual finds quick achievement and acknowledgment. It's diligent work and persistence that eventually pays off.
6. The Energy Of Labels:
Image Credits: Shutterstock
What happens when somebody is informed that they are gifted? In some cases, they will wind up smug and lose the motivating force to enhance themselves. For instance, a child who is told all through secondary school that they are normally brilliant may accept that they will easily get through school. They may never try to build up the abilities expected to ponder hard and learn new material, as they feel that they will have the capacity to expert any class. School may come as a genuine stun to them, and in light of the fact that they have not tried to learn to examine abilities, they may end up attempting to adapt. Somebody who has been unequivocally informed that they are not the slightest bit skilled or gifted may wind up debilitated and quit following their fantasies. For instance, somebody who takes up workmanship classes in their thirties or forties and is told by their educator that they don't generally have a bent for painting may wind up discouraged, particularly on the off chance that they have sat tight for a considerable length of time to develop the certainty levels required to agree to accept the class in any case. The world could pass up a great opportunity for some awesome works of art as the aftereffect of a solitary remark from the instructor. To call somebody "gifted" can likewise be a demonstration of inconsiderateness. It infers that the individual did not need to depend without anyone else diligent work to make progress, which puts down their endeavors and demonstrates a numbness of how self-awareness and advancement truly occur in the background. Calling somebody skilled likewise lets yourself free and gives you the authorization to be apathetic. All things considered, in the event that another person is gifted and you are not, why much try attempting to accomplish a comparative level of progress? To put it plainly, marking somebody "skilled" or "talented" isn't a direct compliment. The very thought that a few people are conceived intrinsically superior to anything others isn't productive.
5. How To Master Your Unique Power:
Image Credits: Shutterstock
It's valid that we are on the whole more grounded in a few regions than others, however diligent work is the genuine mystery to progress. There are three stages you should follow keeping in mind the end goal to accomplish your maximum capacity.
4. To Start With, Ask Yourself What Intrigues You The Most:
Image Credits: iStock
What do you think about frequently? What do you think about most? What do you jump at the chance to do in your extra time? What fulfills you? On the off chance that you aren't sure of your tastes and aptitudes, attempt a couple of new side interests or explore a couple of new subjects.
3. Second, Chip Away At Currently Assembling Your Qualities Around There:
Image Credits: Shutterstock
For example, in the event that you have found that you adore workmanship, pick a medium and discover assets that will enable you to ace this particular ability. You could take classes, discover a coach, or find materials that enable you to show yourself. Consider the fundamental abilities you require initially and deal with obtaining them. Practice is your companion here. The more you do, the better.
2. Third, Ensure That You Continue Getting Criticism From A Scope Of Sources:
Image Credits: iStock
Give them a chance to disclose to you what is functioning admirably, and what needs change. Fruitful individuals learn constantly, and they acknowledge helpful feedback. Accept other individuals' remarks, submit yourself to progressing change, and work constantly hard! It doesn't make a difference whether other individuals think you are gifted or not. What makes a difference is your own exertion and work.
1. Grasp Your Work And Have Faith In Yourself:
Image Credits: Shutterstock
When you understand that diligent work is the thing that genuinely matters, you will don't hesitate to seek after your fantasies. So imagine a scenario in which somebody discloses to you that you don't have any natural capacity, or that you don't demonstrate a lot of potential in a specific space. You now realize that on the off chance that you take after a way that holds enthusiasm for you, and will commit yourself to working up a solid arrangement of abilities, there is no motivation behind why you can't be staggeringly fruitful. Also, on the off chance that somebody ever labels you "skilled" or "talented," make sure to advise them that it was diligent work that had a significant effect.
Comments
comments
How to Make Your Words Powerful Without Sounding Aggressive
The way you utilize dialect can help pass on setting, sentiments, and feelings. Regardless of whether you are composing or talking, the words we utilize have certain approaches to put over the thoughts and assessments you need to convey and there are two exceptionally unmistakable writes: hard and delicate words. Hard words are short words with fewer letters that convey a sharp and punchy sound. When you utilize these sorts of words, it's to mirror a component of immovability and conclusiveness and a method for getting a point over. Cases of hard words are: straightforward, right, hard, acknowledge, or in the meantime. Then again, delicate words have a tendency to contain more letters and syllables that pass on a more delicate sound and mirroring a feeling of non-abrasiveness and complexity.
Image Credits: iStock
Cases of delicate words are: troublesome, in complex, genuine, recognize or all the while. Hard words originate from Old English or the Anglo-Saxon legacy. Amid these circumstances, the English dialect contained a plenty of useful words, for example, relational words and conjunctions, a significant number of which contained short, sharp expressions of one syllable. Nonetheless, after the intrusion of England by France in 1066, these Anglo-Saxon stark words turn out to be considerably more diminished because of the French dialect impact. Since the dialect of the court, government and the high society was intensely affected by Norman French, the customary Old English was penetrated by the gentler and more engaging words we utilize today. As time went on, more impact on the English dialect originated from Latin and Greek bringing about the dialect advancing into a more relaxed vocabulary and less mind-boggling sentence structure.
5. Hard Words Versus Soft Words:
Image Credits: iStock
There are points of interest and hindrances to the sorts of words we utilize, regardless of which compose.
4. Hard Words Are Sharp Yet Blunt:
Image Credits: iStock
The geniuses of utilizing hard words are that they are short, sharp and brief, which means they present a punch which is helpful for getting imperative affecting messages over. In any case, the con of utilizing hard words is that they tend to sound inflexible and emotionless regularly delineating a brutal order. With regards to showing kids, guardians will probably utilize hard words to demonstrate goal of unsatisfactory conduct on the grounds that these are the least demanding words for children to comprehend and in this way inspiring them to amend their undesirable conduct. Yet, the unbending nature of these words can urge kids to proceed with terrible conduct in light of the negative sentiments passed on using these kinds of words.
3. Delicate Words Are Gentle However Vague:
Image Credits: iStock
Delicate words can relax hard explanations which can enable individuals to probably acknowledge and comprehend them. Yet, the drawback to delicate words is that they can appear to be extensive and divert which can make it troublesome for others to get the principal purpose of what you are endeavoring to pass on. This eventually can diminish that punch you requirement for getting imperative messages over. Governments, experts, and enormous associations frequently utilize delicate words in broad daylight declarations or question and answer sessions in light of the fact that the utilization of delicate words diminishes protests from the general population. Delicate words are a method for sounding delicate, complex and mindful without culpable the general accord. In any case, these words can wind up being theoretical and discharge at the end of the day, they sound great yet don't help to straightforwardly address specific issues.
2. At the point when Words Are Put in the Wrong Place:
Image Credits: iStock
So imagine a scenario in which we were to switch the circumstances where hard and delicate words are utilized. On the off chance that guardians were to just utilize delicate words while training their kids, the odds are they would, in any case, wind up wild since they are excessively youthful, making it impossible to act without principles and utilization of a stricter tone and dialect. Additionally, if governments and experts were to just utilize hard words when managing, yes they would be getting the realities crosswise over obviously, however, they would pay a cost regarding their gathering of people not tolerating unforgiving certainties or culpable certain gatherings inside groups.
1. Hard and Soft Words Together Are The Best Combination:
Image Credits: iStock
The ideal type of correspondence and to get your point or message crosswise over successfully, is to utilize the two sorts of words relying upon the advancing responsiveness of what you are stating. The best recipe is to by and large utilize more hard words than delicate. This helps bring some relief any unforgiving meanings together with maintaining a strategic distance from conceptual dialect which can divert and concede from your fundamental focuses. When you have to convey that punchy message or you require the data to be succinct and immediate, hard words are your best alternative. Be that as it may, on the off chance that you discover your message is excessively limit, is moving into the heading of negative receptivity or isn't being seen completely by your group of onlookers, it's a great opportunity to incorporate milder words. A standout amongst the best individuals of our age was Steve Jobs. Not exclusively was he a pioneer in changing his field, he knew how to viably convey to a crowd of people utilizing both hard and delicate words. In his discourse, Jobs exhibits his virtuoso utilization of short however punchy words to recount his story yet interposes a scope of milder words to permit a less demanding and all the more understanding pace for the group of onlookers. In this way, utilize the idea of hard and delicate words in your regular daily existence. Be more careful and mindful of the kinds of words you utilize and how successful they are being in expressing what is on your mind to others. An incredible instrument is to record the most widely recognized words you're utilizing and distinguish how hard or delicate they are. You would then be able to utilize this to assess and change your hard and delicate word blends to improve as a communicator and perceive how individuals begin reacting in a more open way.
Comments
comments